AppFollow Slack Community
Join our community of mobile app promotion companies to set up the best strategy for your app or game.
We created Slack community for everyone willing to discuss our new features, report issues and suggest how to make our tool even better. Perhaps, you've already got an invite from us once you set up Slack integration.
If not, go ahead and join us right now here: http://join.appfollow.io
Just enter your email and accept the invitation: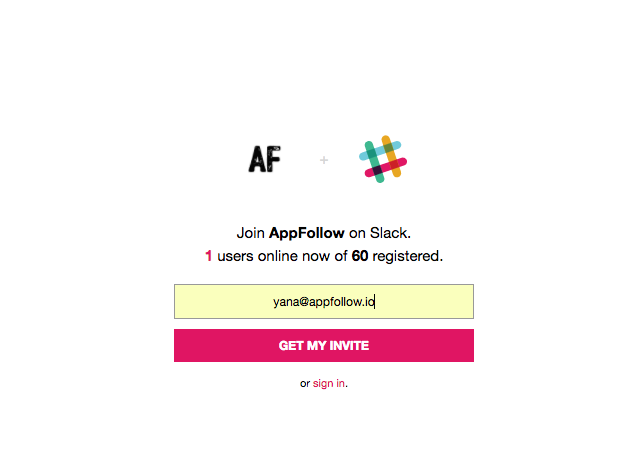 Also in your AppFollow profile (bottom right corner) you can find the link Welcome to Slack Community. Click it and become a part of AppFollow user community.


For your convenience we created 3 channels:

#general - open channel for any AppFollow-related discussions,
#bugs - let us know if you faced any bug while using AppFollow,
#feature-requests - suggest new features or improvements.
Per request we can also create private channel with every other member. Just send us a message and we will set it up.
Happy Tracking!
---
---