ASO Report
AppFollow ASO reports for App Store and Google Play provide you with the essential insights for your app promotion strategy. Track how your keywords perform, how many downloads your app got, which countries work better and more.
Set up iOS/Mac report
Open main app page (iOS) and click Integrations;
Click "Add new integration";
Choose App Store Connect (ex-iTunes Connect) and enter the login data: Apple ID and Password.
Done!
This integration works for both iOS and Mac apps and delivers reviews, ASO and sales reports and allows to reply to reviews.
To set up ASO Report you need the following access: Admin or Sales + Marketing + Access to Reports roles. Read-only access doesn't let making any changes into the account.
Set up Android report
Invite the "appfollow.io@gmail.com" account to your Google Play console with the read-only access;
Open your app page in AppFollow;
Click a blue button "ASO Report";
There you need to fill in Account ID (not Email);
To get your Account ID open your Google Play Console. You can find Account ID in the URL: https://play.google.com/apps/publish/?account=xxxxxxxxxxxxxxxxxxxx
Copy these 20 digits and paste in the Account ID field;
Click "Add Integration";
You are done now! Click the "Get ASO Report" button on your app's page and download the data.
How to get the report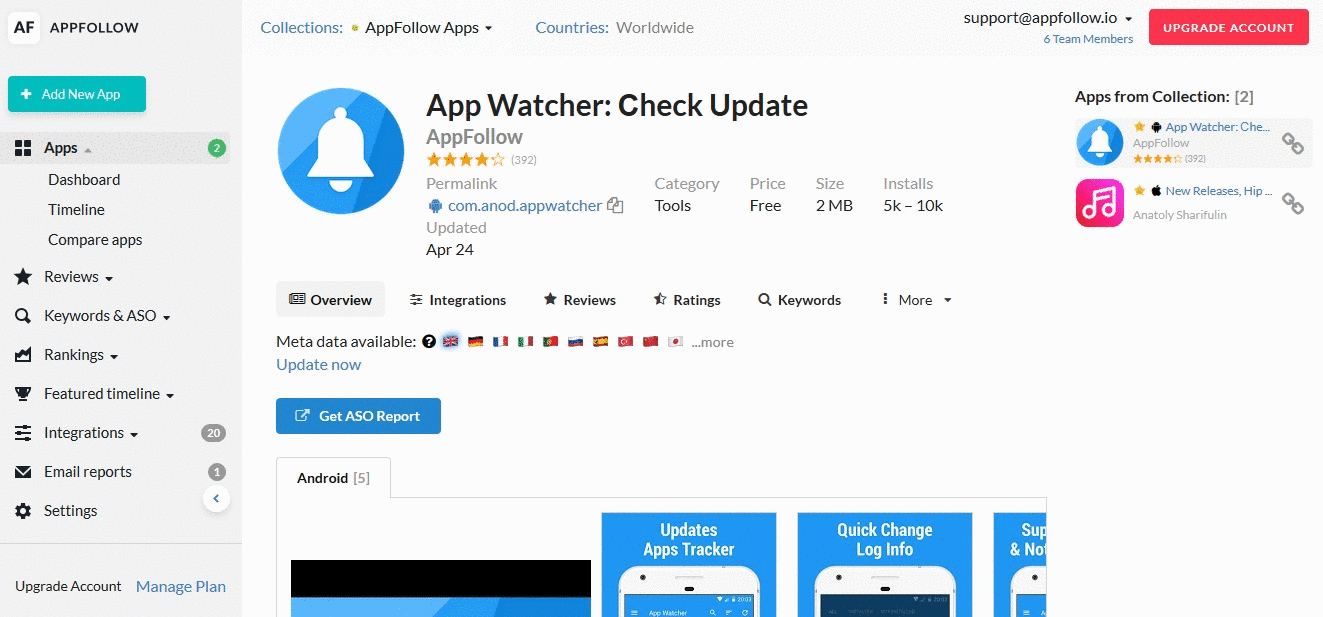 Simply click big blue "Get ASO report" button. Here's how your report will look like: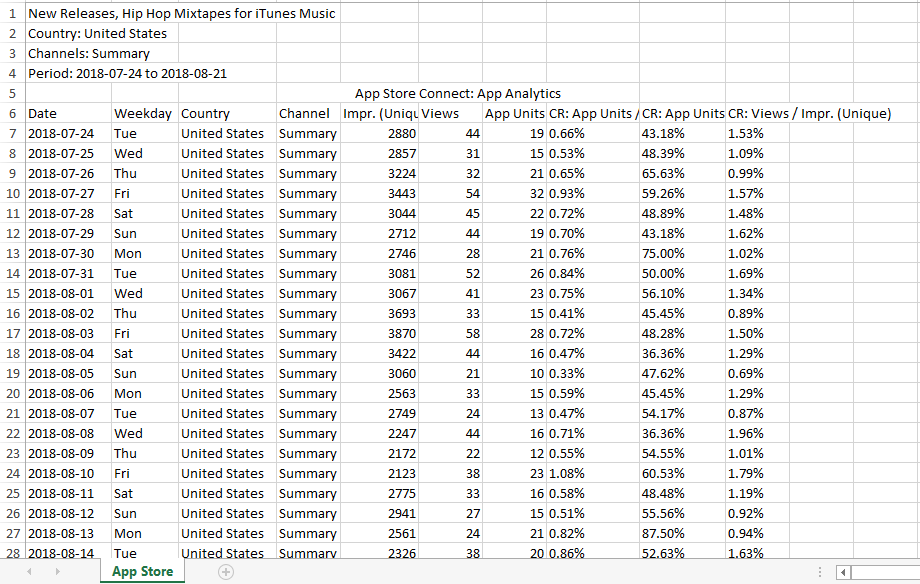 All daily data, impressions, views and calculated conversion rates ready to use.
Need help? Just hit the red intercom button — we're here for you.
---
---