Slack: Setting Up Customized Emoji
Sometimes in your Slack channel might get too many notifications about your app. For instance, if app's ranking frequently changes in different countries, stores and categories, it is hard to spot whether it is positive or negative for your app.
Customized Emoji make it easier for you to see ups and downs in app's ranking.
When an app's position increases, the notification will be tagged with green up arrow:

When an app's position decreases, the notification will be tagged with red down arrow:

Below you can see how your Slack notifications look:
Before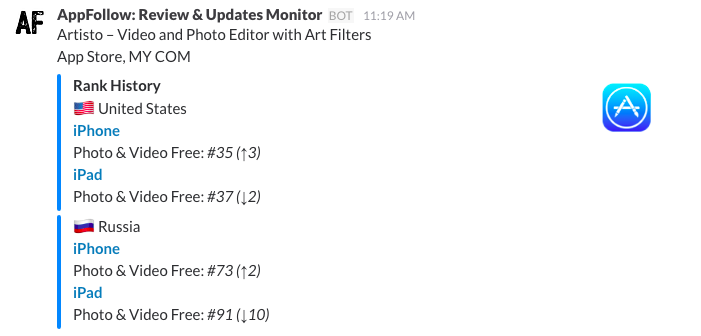 After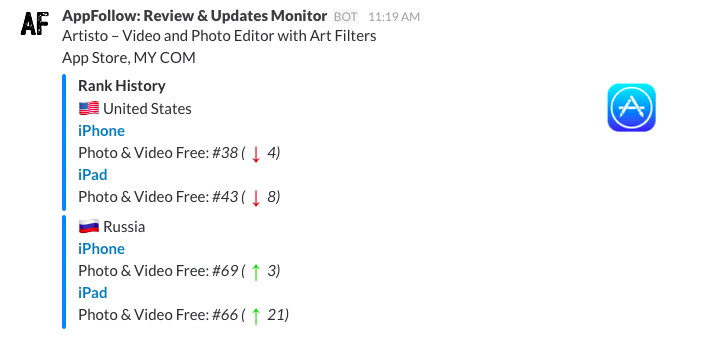 It's very easy to set up this feature in Slack.
1. First, click on your Team Name in upper left corner and choose Customize Slack: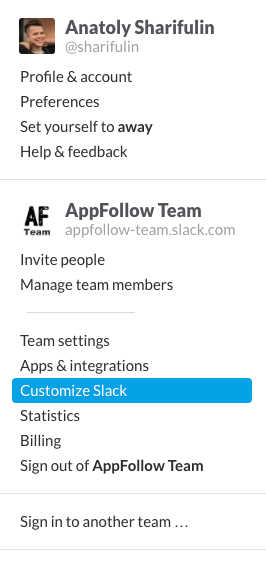 2. Next, enter the names:
":rank_down:"– down red arrow
":rank_up:" – up green arrow.
And upload the images (download them here):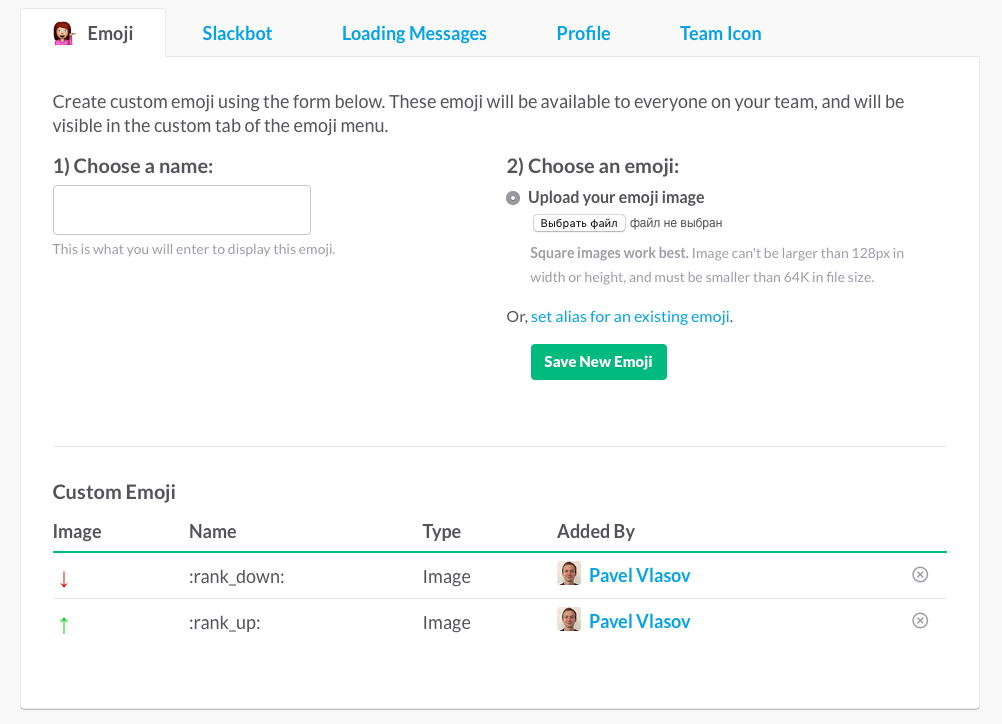 3. Click Save – you're almost done. The last thing is to tick the box in your AppFollow profile! Enjoy new notifications view.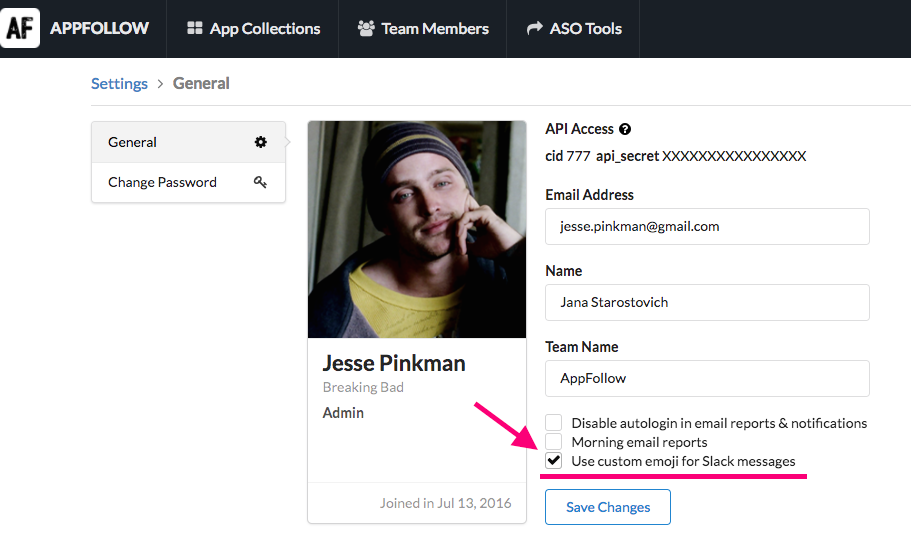 ---
---