Google Sheets Add-on
Get any ASO data in an easy-to-use form. Use AppFollow Google Sheets Add-on to export ASO data: keywords suggestions and positions, search result position, trending search, quality score and more.
This tool is an extension for Google Chrome browser. Add it here.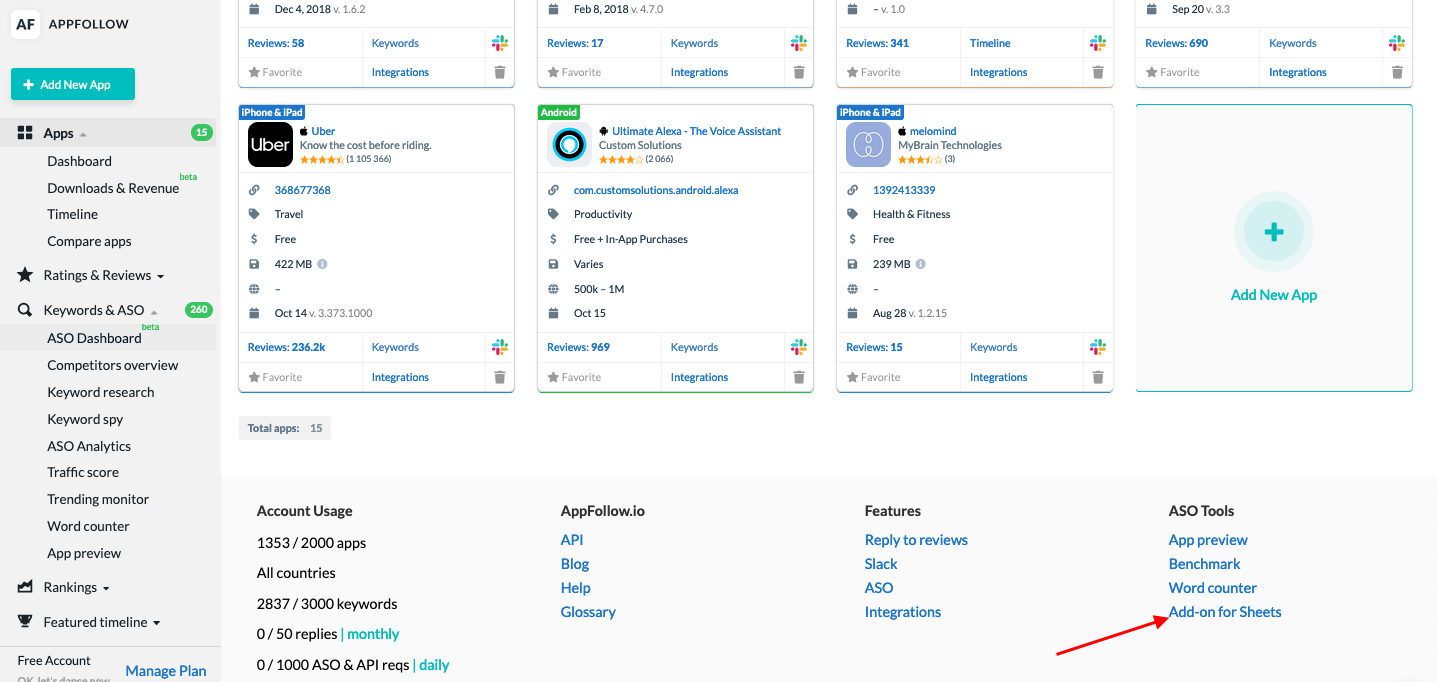 The Add-on helps you keep all ASO data in sheets, ready to use.
Set up the Add-on:
Click on Google Sheets Add-on and click "Install now";
You will be redirected to Google Sheets page. Click to add this Add-on for free;
Log in to your Google account and give AppFollow the access;
On the sidebar on the right you will see the account details you need to fill in. Both cid and api_secret you will find in your account settings. Just copy them and paste to the sidebar.
At this step you have available 4 ASO tools: Suggest, Search, Trending Search and Search Ads Quality Score.
If you want to use Google Sheets to get summary reports, reviews, ranking and app updates, please set up AppFollow API.
Find the match
To get search results, simply fill in the boxes in the sidebar:
What's next?
Set up AppFollow API
Set up ASO report
Set up Sales report
Need help? Just hit the red Intercom button — we're here for you.
---
---