ASO Analytics
ASO Analytics Tool by AppFollow consolidates the data about Downloads, Page Views, and Impressions from App Store and Google Play in one dashboard. Now you don't need to constantly switch between the two consoles and create manual reports; the tool will provide you with the calculated conversion rates and historic data, so that you can find what caused a sudden flurry of downloads (and vice versa) and improve your ASO strategy.
Access in the Keywords & ASO section: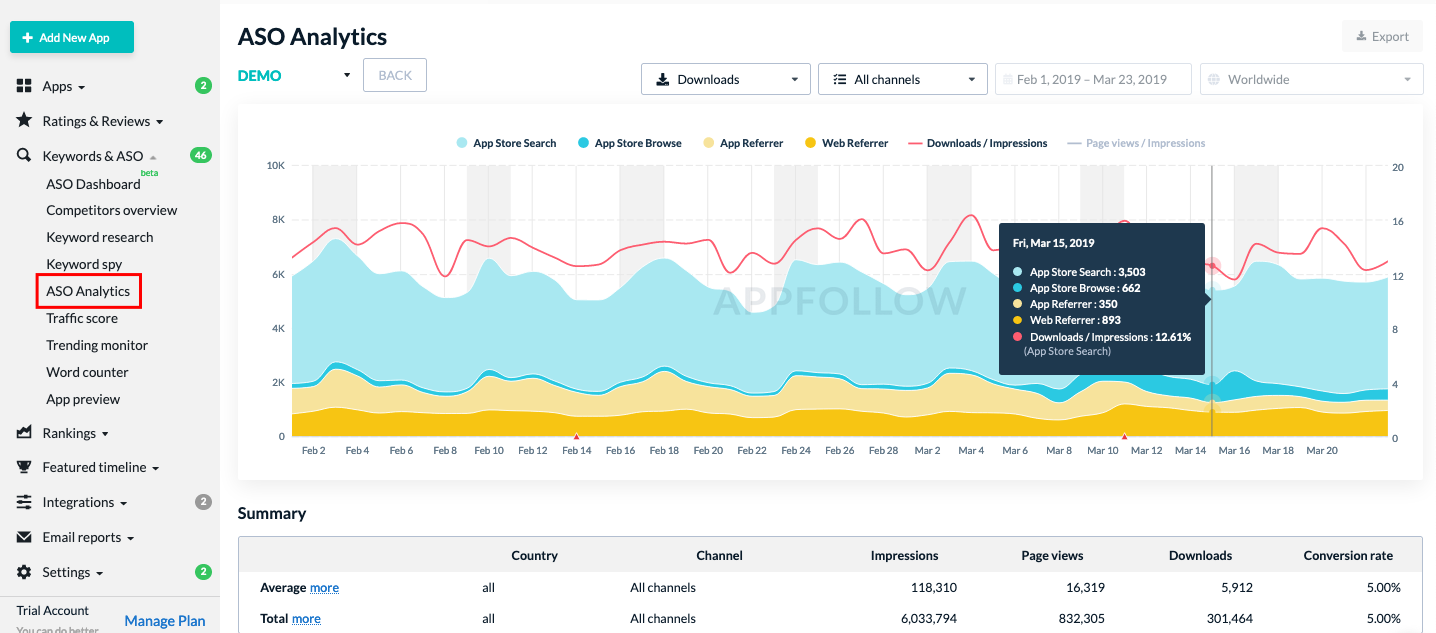 How to analyze data
You can analyze the following app data:
App metrics: Impressions, Page Views, and Downloads
Traffic channels: Search, Browse, App Referrer, Web Referrer
Time period: how your app performed over time
Location: in a particular country or worldwide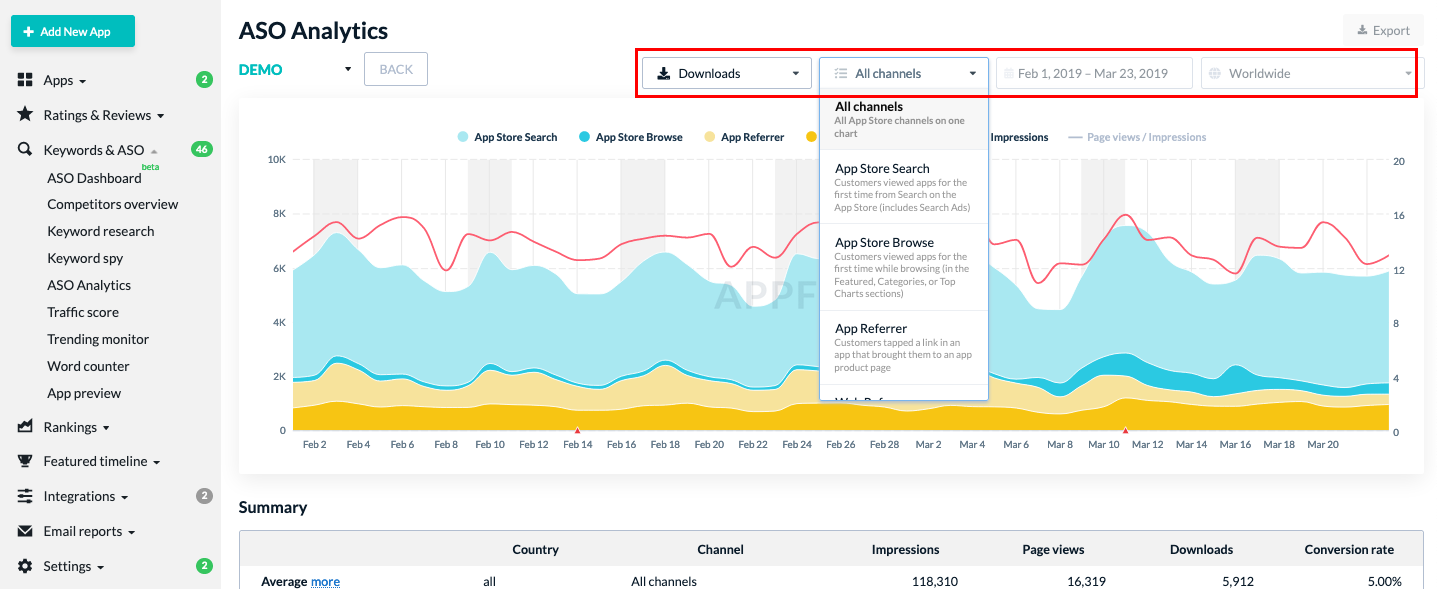 Time period
The graph shows the app performance during a chosen time period. By default you'll see the data for the last 30 days, but you can change it and choose the period from 1 day to several months.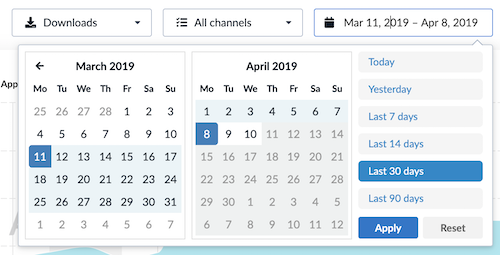 Scrolling down to Breakdown you can track how the app metrics and conversion rate changed daily during the chosen time period:

Analyzing app performance over time helps you understand what ASO decisions had the most impact on your conversion rate.
App metrics
You can choose one metric to track at a time: Downloads, Impressions, or Page Views. By default you will see the metric's performance for all 4 traffic channels, but you can choose to analyze only one of them.

Moving to Summary and Breakdown you can track Impressions, Downloads, and Page Views and evaluate the daily results. You will also have the average and daily conversion rates calculated here.

Analyzing app metrics is a must for tracking app conversion rate. If your app has a way more impressions than downloads, it can mean that the app page doesn't convince new users to download the app, and probably you should think of updating your ASO.
Traffic Channels
You can track the app performance for all traffic channels or choose one of them to pay a closer look.


Also you can track how each channel performs daily.
Analyzing each of the traffic channels separately helps you find what to improve in your ASO strategy.
Location
You can analyze your app performance worldwide or concentrate on one particular country to measure the optimization results.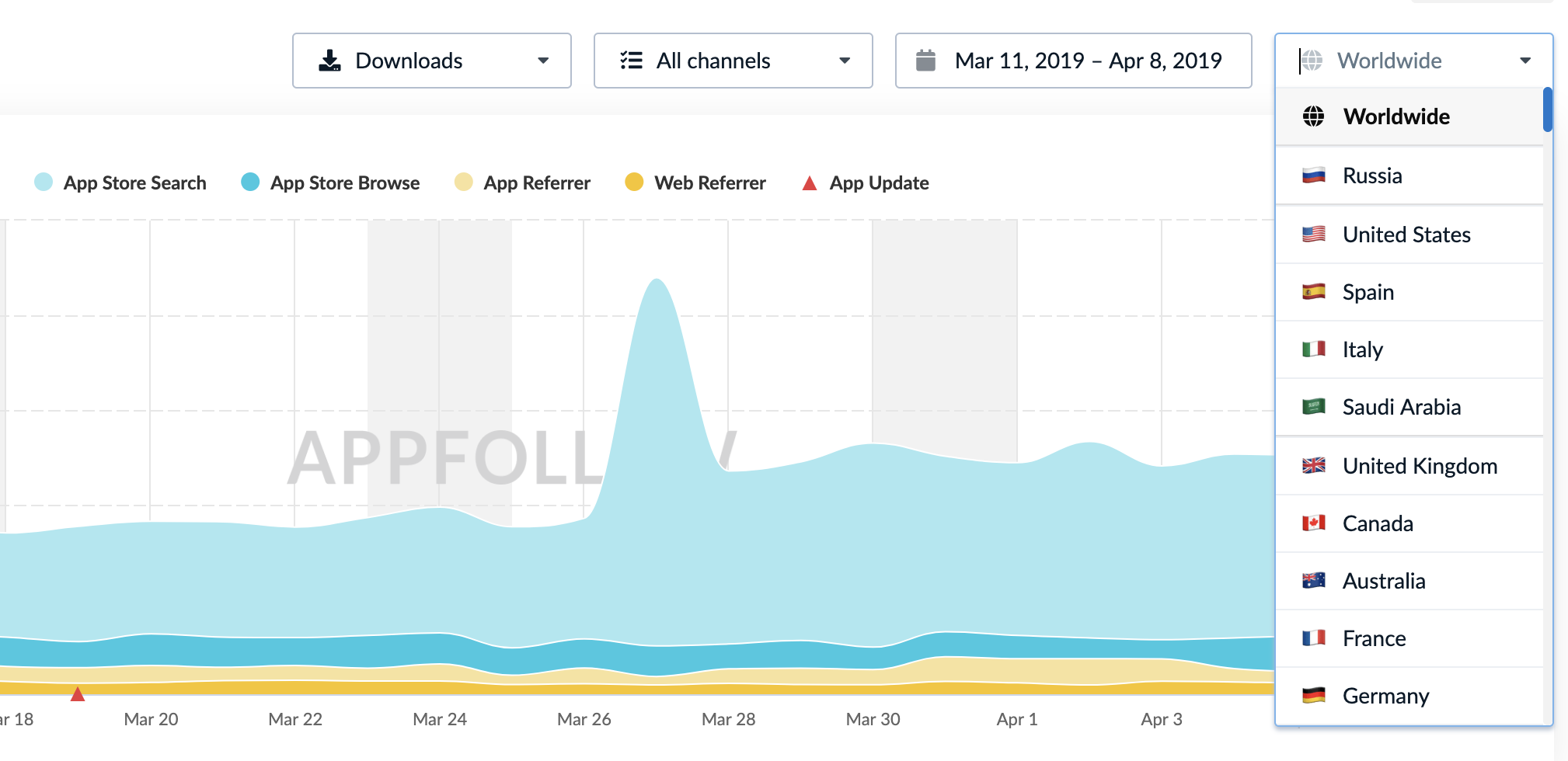 Scrolling down to Summary and Breakdown you will see how app metrics and traffic channels perform in a particular country or worldwide. The conversion rates will be right there.

Understanding where your app performs better helps you get to know where to update app assets, or where users are more active to use it for both organic and paid user acquisition.
To ensure, that all this data is precise we retrieve it from acquisition reports for android apps and from app analytics for IOS apps: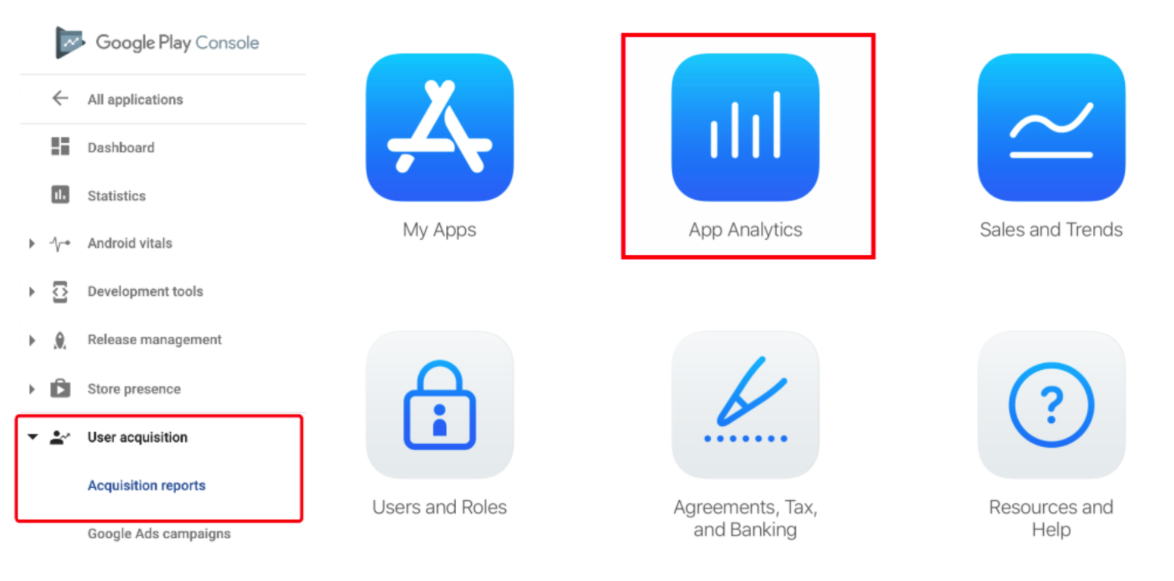 Source for ASO Analytics: Android (left) and IOS (right)
How to export data
You can export the data in Excel or CSV formats. Here you can download the report for every country in particular for the chosen time period.
You have an option to analyze the results of different campaigns and traffic from 3rd party websites: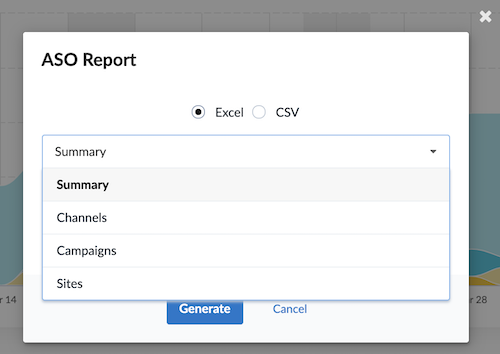 Summary — shows the whole report
Channels — shows each traffic channel daily performance
Campaigns — shows separately how different campaigns performed
Sites — shows all 3rd party sites that brought users to your app
This is how the report looks like:
Alternatively use
AppFollow API
to get the data to any service you like.
Need help? Just hit the chat button on the right — we're here for you.
---
---