Dashboard: Favorite Apps
AppFollow has a web- and email-dashboard* for apps marked as Favorite. It is a simple and convenient way to track favorite apps key metrics as well as compare them for any time period and in different countries.
How do you make app Favorite?
Just click the star on app card and see how it turns yellow: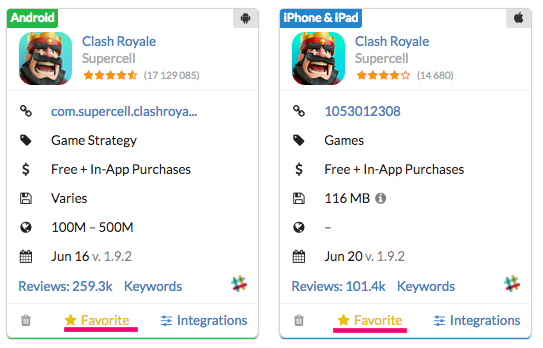 Accessing Dashboard is very easy. It's the very first feature in Apps dropdown list. Keep in mind that every collection has its own dashboard: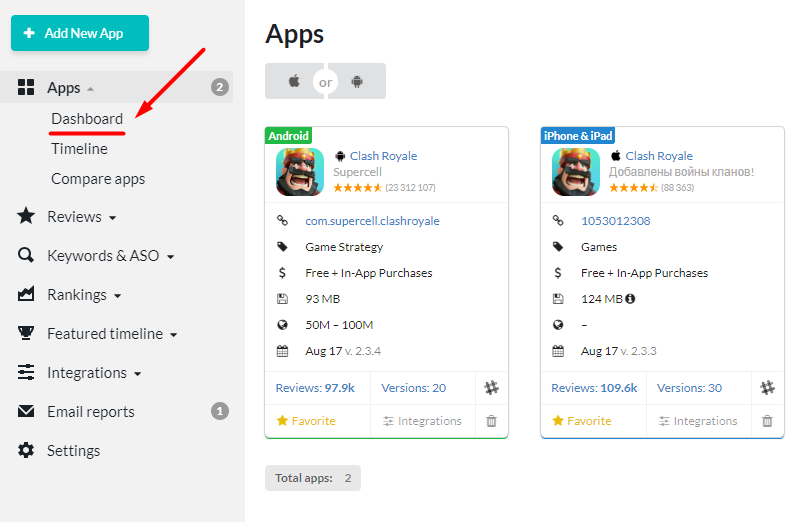 The Dashboard shows crucial app metrics over a certain period of time:
Chart positions (Rankings);
Search positions by keyword (Keywords);
Ranking changes (Stars);
Total new reviews and their average rating (Reviews);
Downloads and revenues from Sales report (if this integration is set-up);
New app version releases and featuring status.
After you make an app Favorite, first data is collected in the Dashboard from 30 minutes up to 2 hours. Sales report data (Downloads and Revenue) is collected up to 2 days for the first time.
Keep an eye on changes and improve your positions: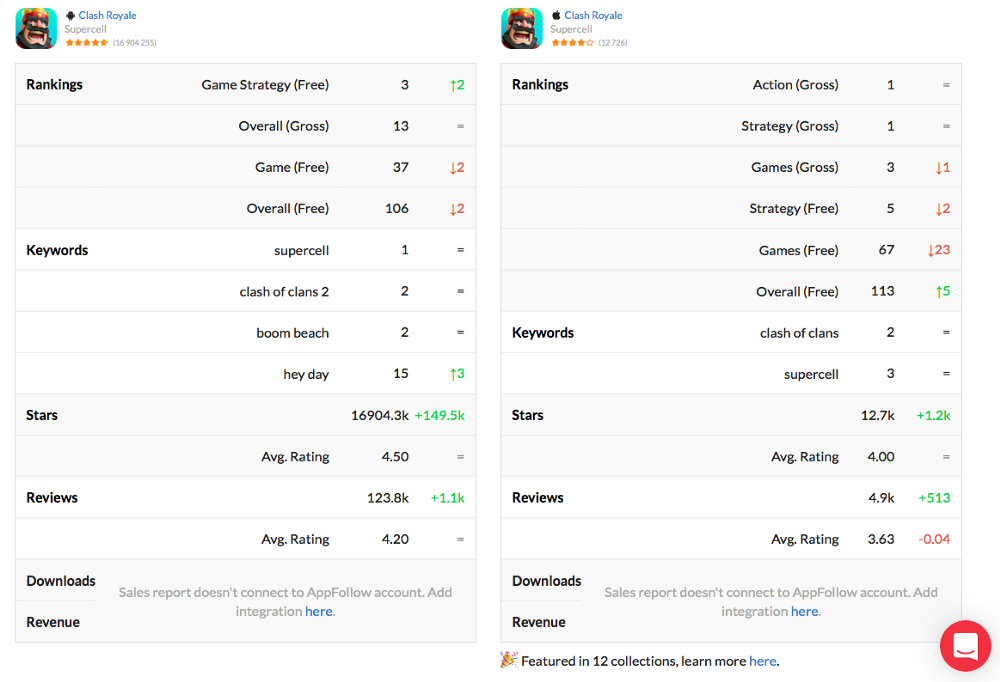 In our example we can see that Clash Royale Android earned 2 places in Game Strategy ranking, had changes in search positions by keywords and got over 1000 new reviews.
All the data is updated 4 times per day. If you set up integrations with stores you'll get updated information for App Store Connect apps every hour and for Google Play Console apps every 5 minutes.

Select dates to compare results and filter by countries: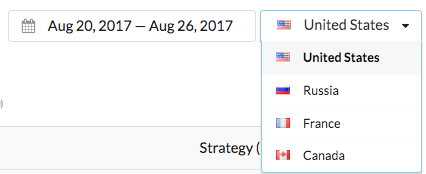 You're good to go now!
If you'd like to receive email reports, you can easily set it up.
You will receive the report about favorite apps on a daily or/and weekly basis: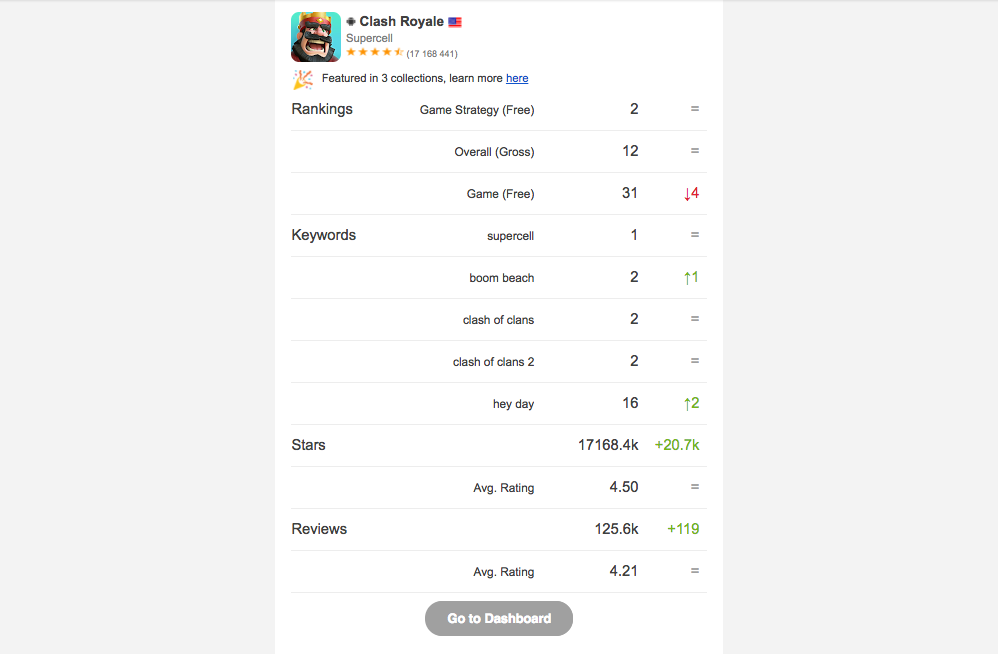 ---
---