Integrations
Integrations with the App Store, Google Play, Help Desk services and analytics tools help you to keep track of customer feedback, reply to negative reviews, and eventually get more app downloads.
Once you have added an app and defined all countries where you want to monitor your app, we will offer you to set up integrations.
Via integrations we inform you about changes in your app data: new ratings, ranks, keywords, featuring, user reviews, reports, etc. You don't need to use your web dashboard, as you can choose the most convenient way to track changes.
By default we will offer you to add Slack integration, as it is the most popular integration in AppFollow.
All possible integrations:
The full list you can find here: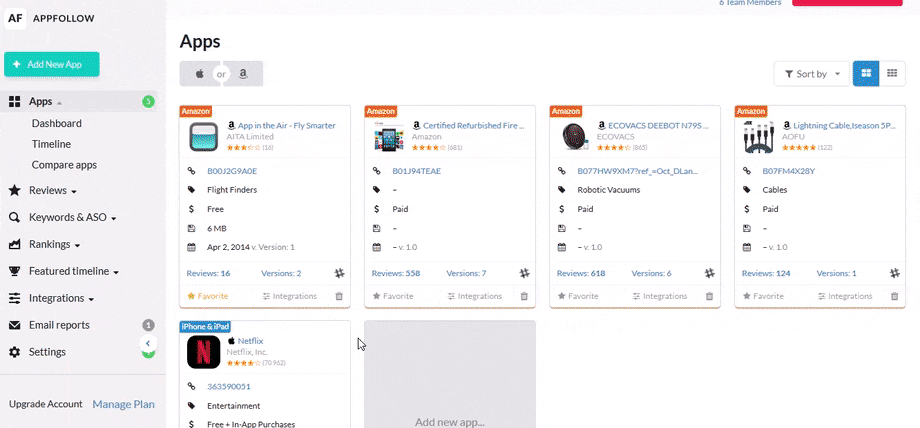 What data will I receive there?
I need other integrations
First check the list of upcoming integrations. If you find what you need, click "Notify me".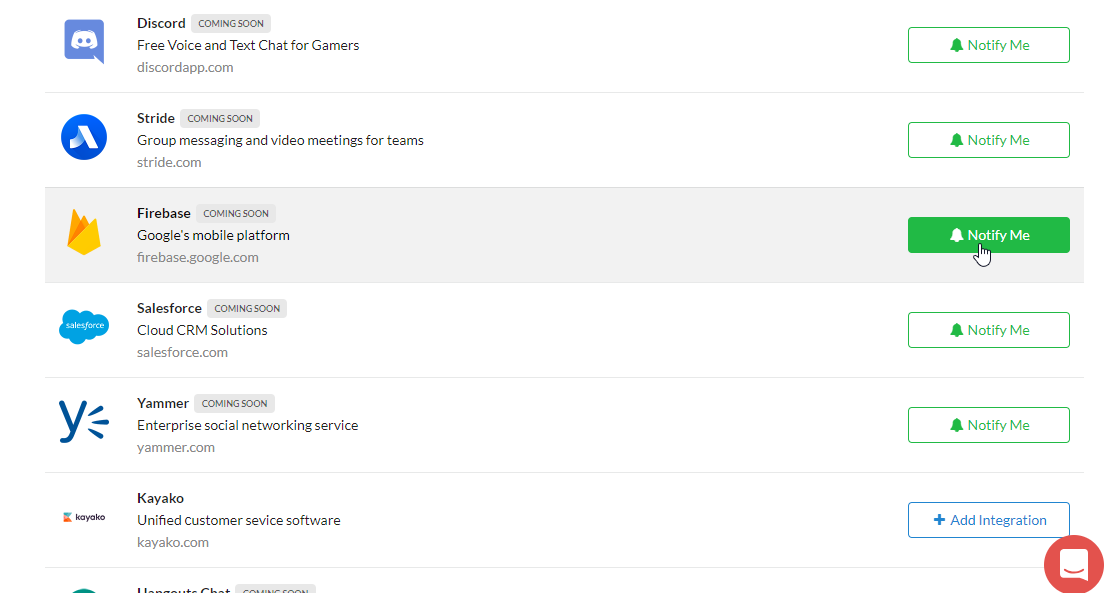 We constantly add new integrations, ask our support team when the required integration will be added.
2. If we don't have the required integration in the list, let us know what you need via the red intercom button.
3. Alternatively use our API to get the whole data.
It requires me to share my personal data. Is it safe?
Sure, we use GDPR compliant and protect your data.
Besides, AppFollow requires only read-only access,so your data won't be changed.
My integration doesn't work
If you can't set up integration with App Store Connect or Google Play Console, check if your account has 2-factor authorization. It doesn't allow us to get your data. In this case, create a new account with a customer support access;
App Store Connect and Google Play Console can block the access if there's something suspicious in your account. In this case you will be offered to re-enter your password;
Your role doesn't have access. Check the rights with the account owner.
Need help with integrations? Hit the red intercom button - we're here for you!
---
---