Sales Reports for App Store & Google Play
AppFollow delivers the number of downloads and sales volumes right into your Slack.
App Store Sales Reports
Integration with App Store Connect is usually enough to have the access to both Sales and ASO reports.
Please check roles and permissions in your App Store Connect account.
Sales Report (access to sales data): Admin or Sales + Reports + Marketer roles.
ASO Report (access to analytics ): Admin or Marketer + Reports roles.
If you want to set up several integrations: Admin or Marketer + Finance roles (Sales and Report will be marked automatically).
Set up App Store Connect integration

Make sure you have access to Reports and Sales in App Store Connect (ex-iTunes Connect).
Open main app page (iOS) and click Integrations;
Click "Add new integration";
Choose App Store Connect (ex-iTunes Connect) and enter the login data: Apple ID and Password.
Done!
Two-factor authentication
If your account has two-factor authentication, send invite to ios@appfollow.io. Just choose the roles above depending on the tools you plan to use.
Make sure that you have checked one of this roles in your App Store Connect account:
IMPORTANT: Sales & Downloads data is equivalent to App Store Connect (ex-iTunes Connect) Sales & Forecasts (Reporter), we receive data with a slight delay (1-2 days) and sometimes it's different from what you see in iTunes App Analytics.

Google Play Sales reports
1. Open app collection in AppFollow, click Integrations, choose an app and click Add integration < Google Play Console < Add Integration: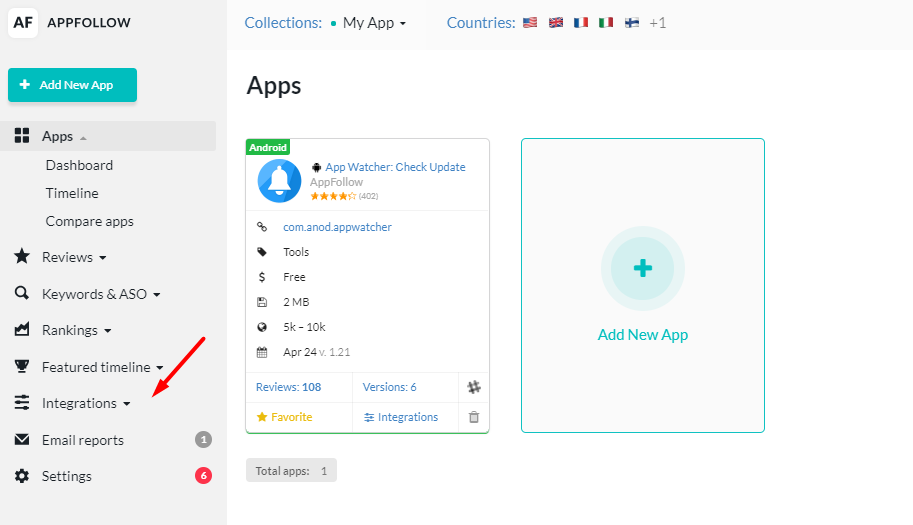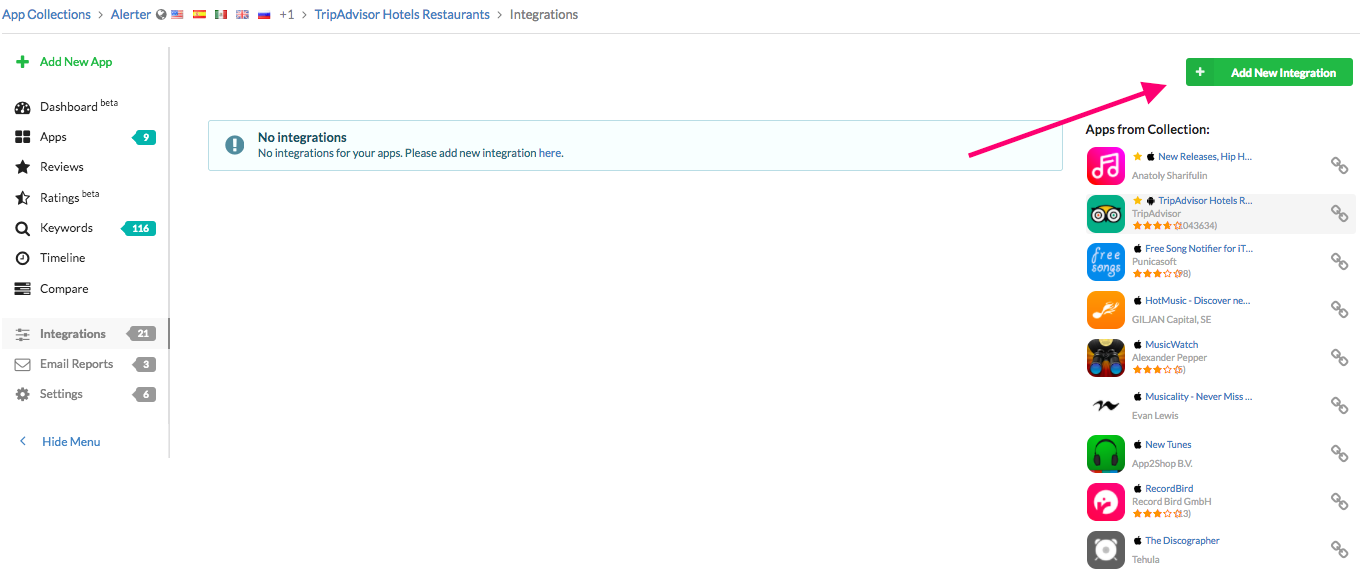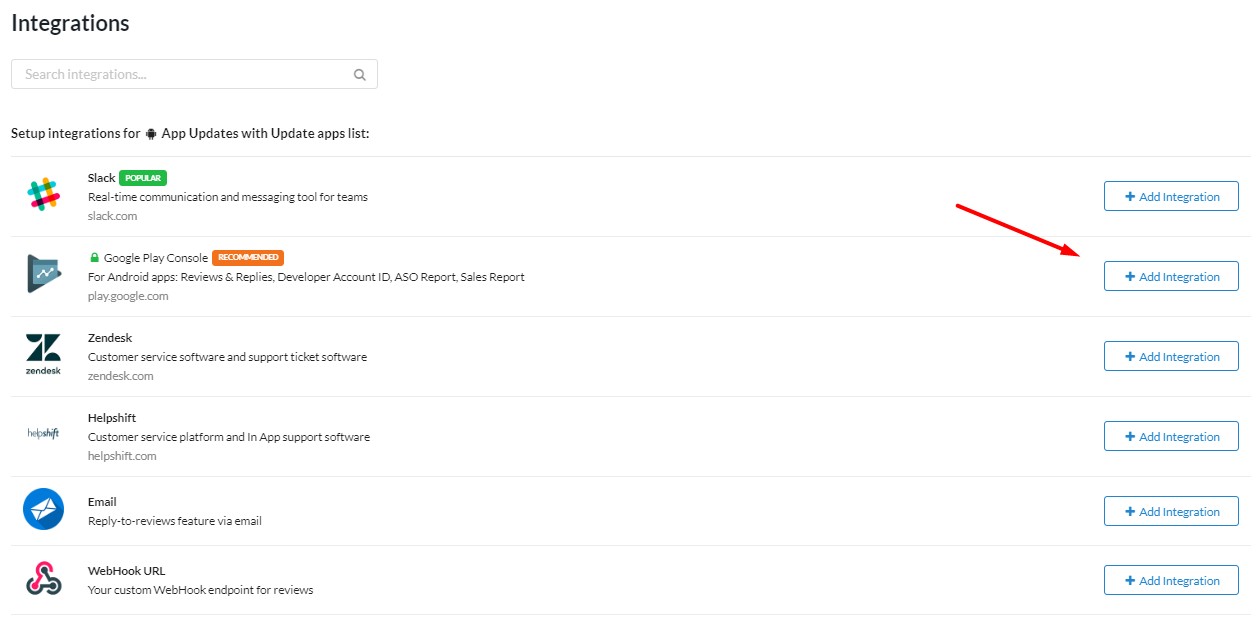 2. Click +Add New Integration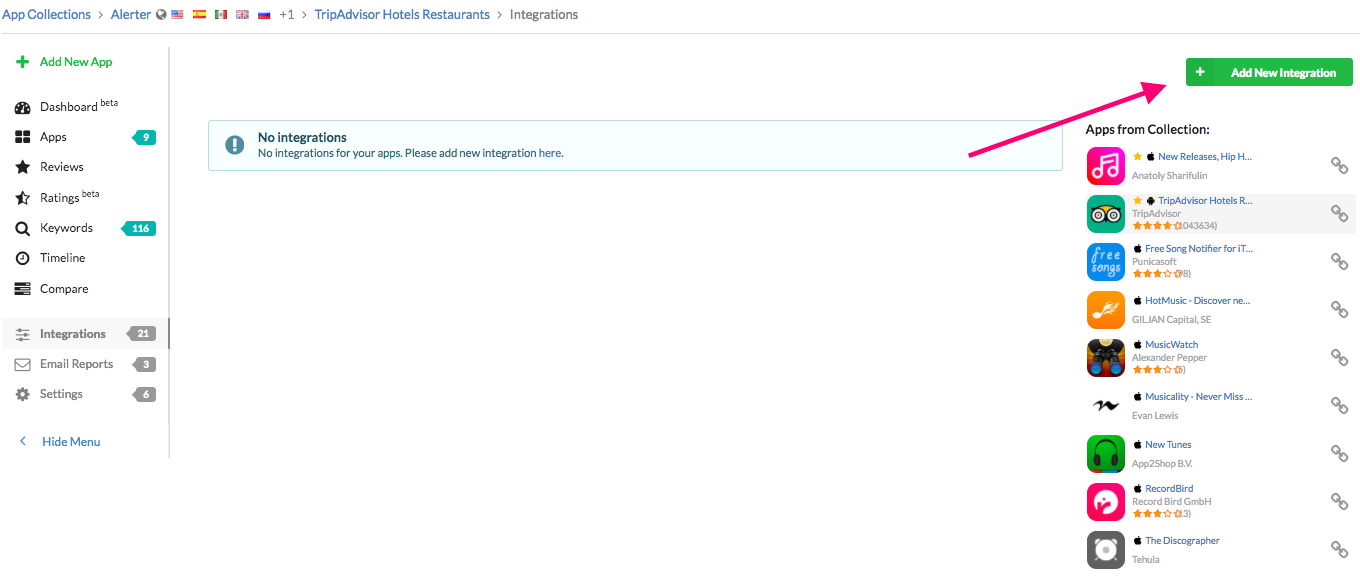 3. Choose Sales Report tab and fill in Developer ID (instruction on where to find it is below) and the code (click "get this code here"), then click Save Changes: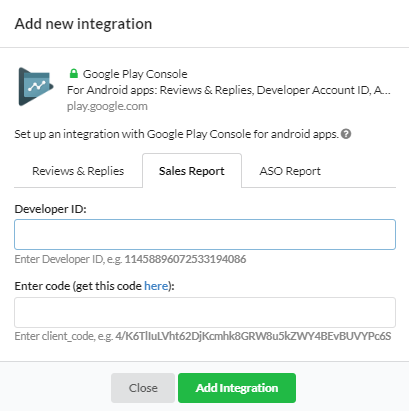 Where do you find Developer ID?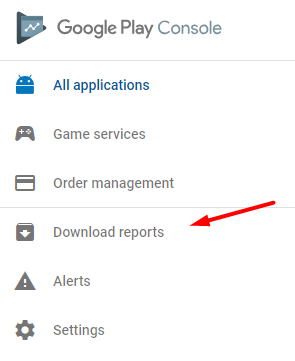 On the new page click Select an app, select it. After that, you'll see Direct report URIs at the bottom of the page. e.g: gs://pubsite_prod_rev_114xxxxxxxxxxxx94086/reviews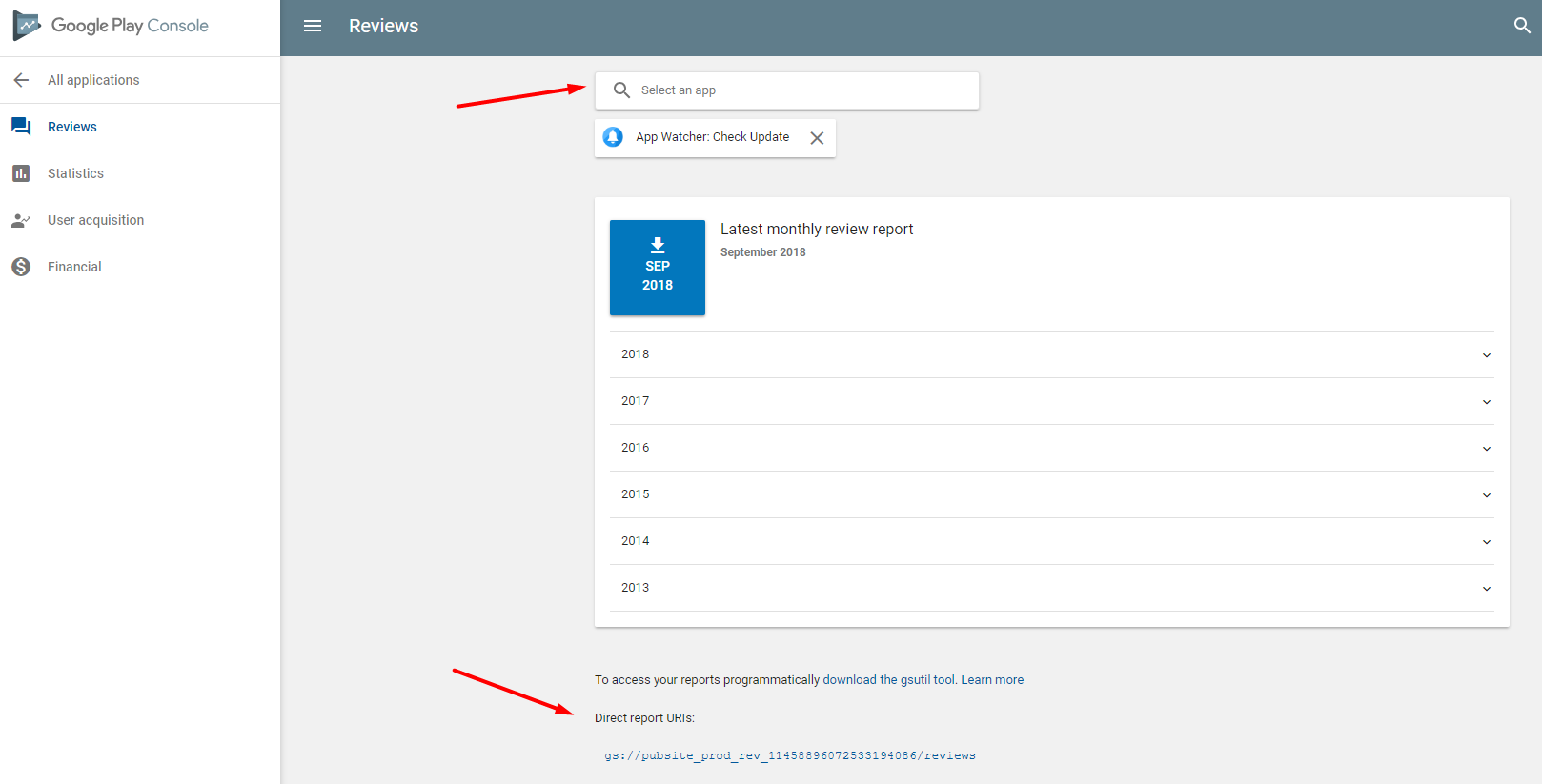 Copy the digits (20 characters). This is your Developer ID. 
4. Once it's done, you will see a new button Add to Slack. Click on it and choose what kind of reports you'd like to receive — daily or weekly ones. It's also possible to choose which countries data from your app collection you will get (by default you will receive data from countries where the app was active).
If everything is set correctly, sales and downloads data will be delivered directly to Slack channel: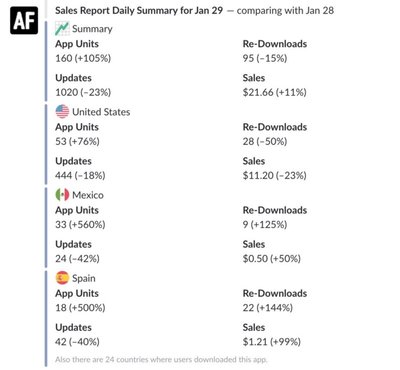 Btw the report can include the chart with data. To add it just tick the box Use Graph in Sales Report, once the integration is set: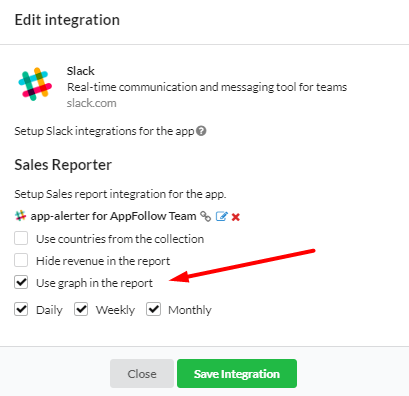 The chart shows the data on the selected data range: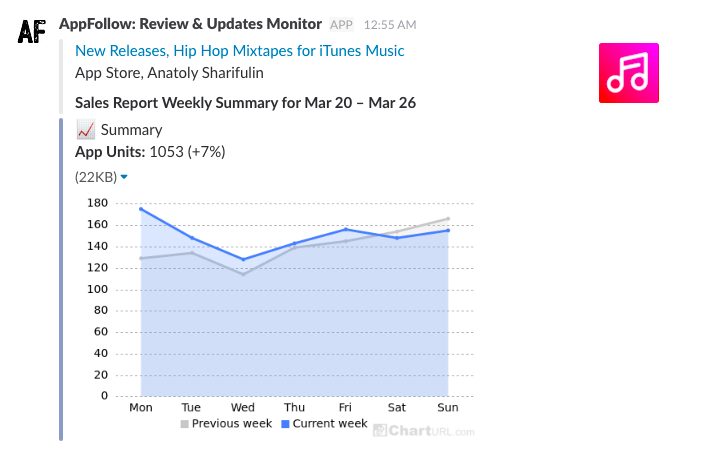 Learn more about app analytics by setting up App Analytics/User Acquisition Report.
Troubleshooting 
There is a possibility that you see a message "Incorrect form data: Authorization Error" when the setup is almost completed. 
In this case check what kind of access the account you're signing in has. For Sales and Download reports you need . Learn how to give permissions and roles here:
Google Play Console
App Store Connect (ex-iTunes Connect) 
What exactly will you get?
Overall number of downloads, updates, uninstalls (only for the Google Play), re-downloads (only for the App Store) for each app in your account;
Detailed stats for Top-3 countries (according to the number of downloads in the given period);
Report goes to the chosen Slack channel;
Choose between daily or monthly reports or both.
---
---