Sending replies to Amazon from any customer service system
You can use any support services to reply to Amazon reviews and questions. AppFollow allows sending replies to Amazon reviews and questions directly from Zendesk, Salesforce, Freshdesk, Intercom, HelpShift, etc. Please refer to the full list of support services you can integrate with. See below for an example of a reply with Zendesk App.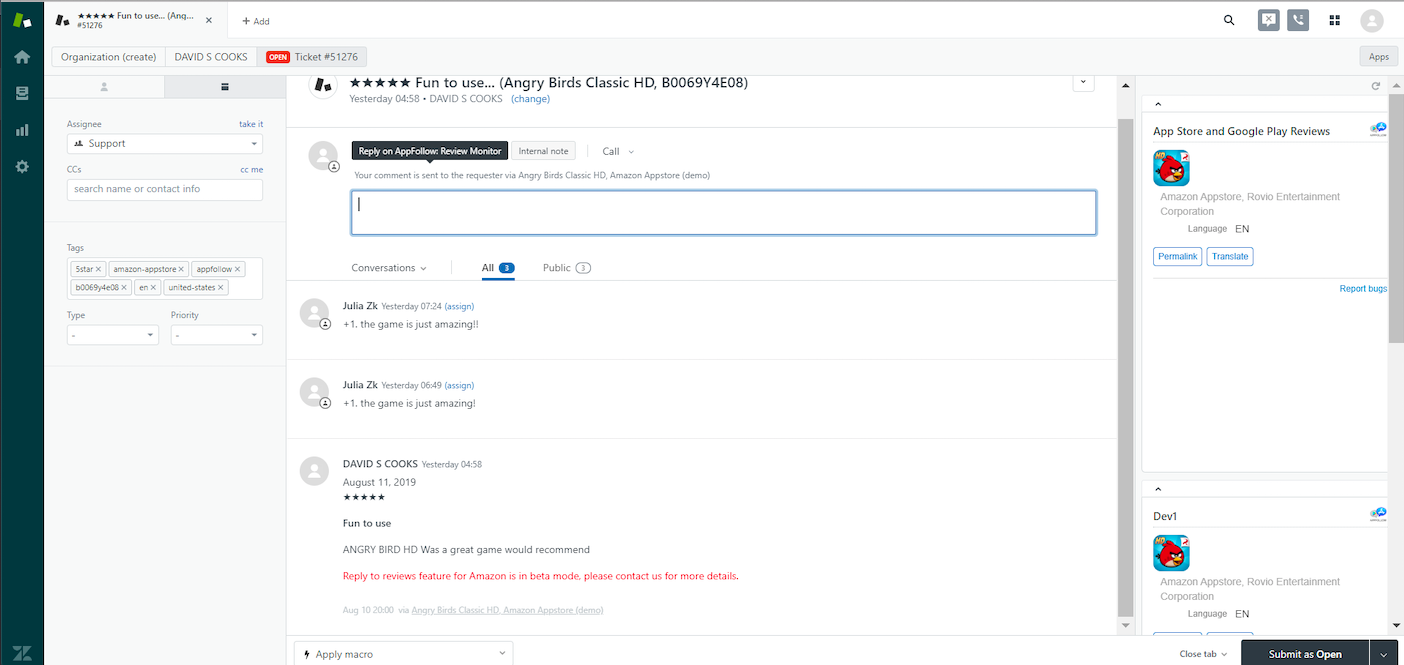 The logic behind it is quite simple - you just need to write your comment and submit it :) You can also edit your replies from Zendesk - add a new reply to the same review and see it replace the previous response immediately.
Please make sure you have completed Amazon integration in AppFollow for manufacturers, sellers or developers.
Your AppFollow account should have at least two integrations for each app or product to be able to reply to Amazon reviews and questions in the support service – one integration with Amazon and another with the customer service system your team uses.
Invalid message content means the reply contains a link that is not allowed by Amazon. Please amend the reply and resend it. Note that Amazon removes all the replies with web links, we advise not to use them at all – rules of answers to Amazon reviews and questions.
Should you encounter any difficulties please contact us via our email help@appfollow.io or live chat.