Sales Reports for App Store & Google Play
AppFollow delivers the number of downloads and sales volumes right into your Slack.
App Store Sales Reports
Integration with App Store Connect is usually enough to have the access to both Sales and ASO reports. Please check the roles and permissions in your App Store Connect account.
Sales Report (access to sales data): Admin or Sales + Reports + Marketer roles.
ASO Report (access to analytics ): Admin or Marketer + Reports roles.
If you want to set up all types of integrations (Reply to Reviews, Sales and ASO reports): Admin or Marketer + Finance roles (Sales and Report will be marked automatically).
Set up App Store Connect integration
Make sure you have access to Reports and Sales in App Store Connect (ex-iTunes Connect).
Open main app page (iOS) and click Integrations;
Click "Add new integration";
Choose App Store Connect (ex-iTunes Connect) and enter the login data: Apple ID and Password.
Done!
Two-factor authentication
If your account has a two-factor authentication, send the invite to ios2020a@appfollow.io. Just choose the roles above depending on the tools you plan to use.
Google Play Sales reports
1. Open app collection in AppFollow, click Integrations, choose an app and click Add integration < Google Play Console < Add Integration: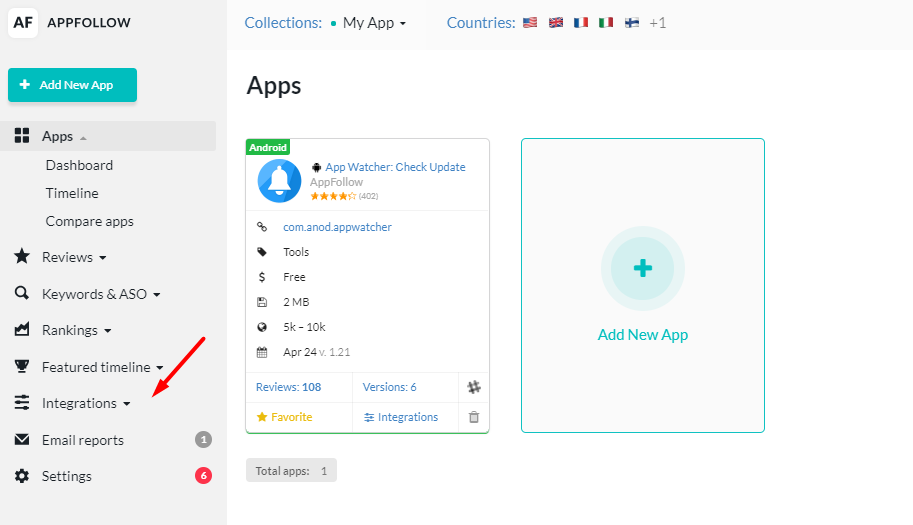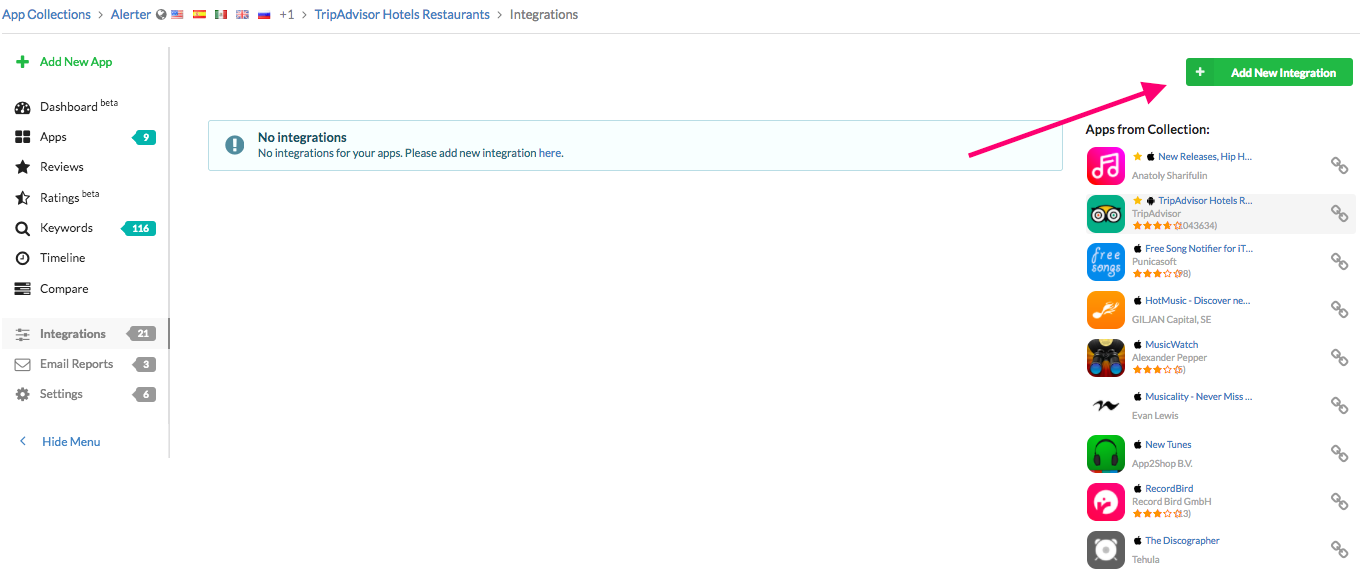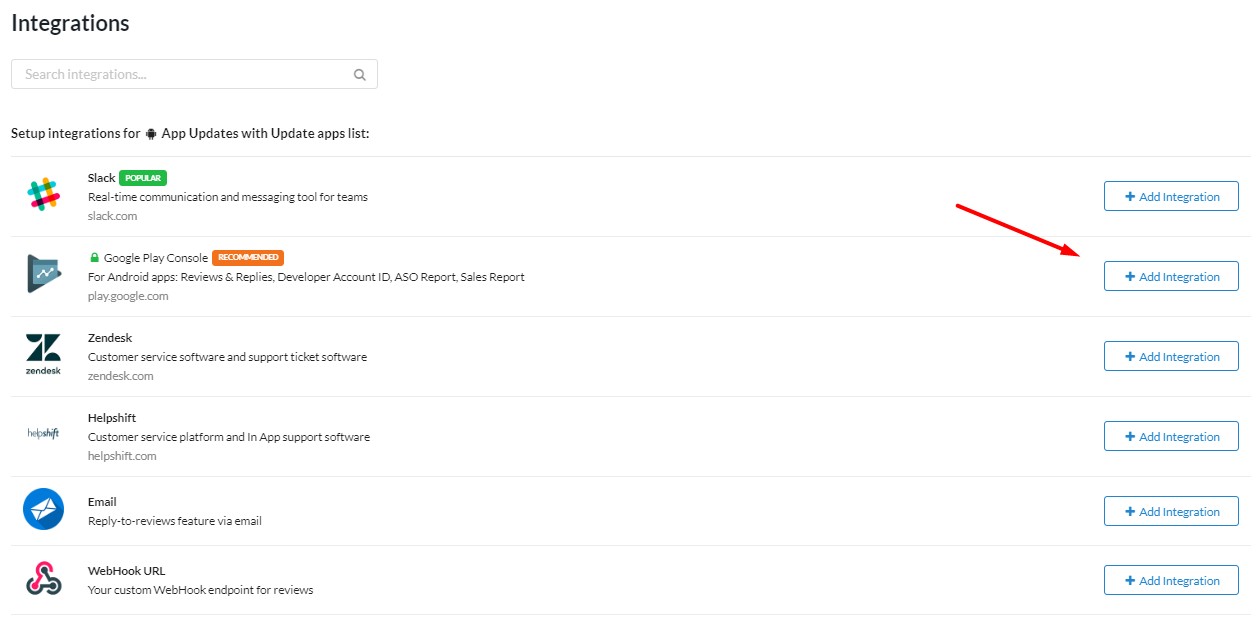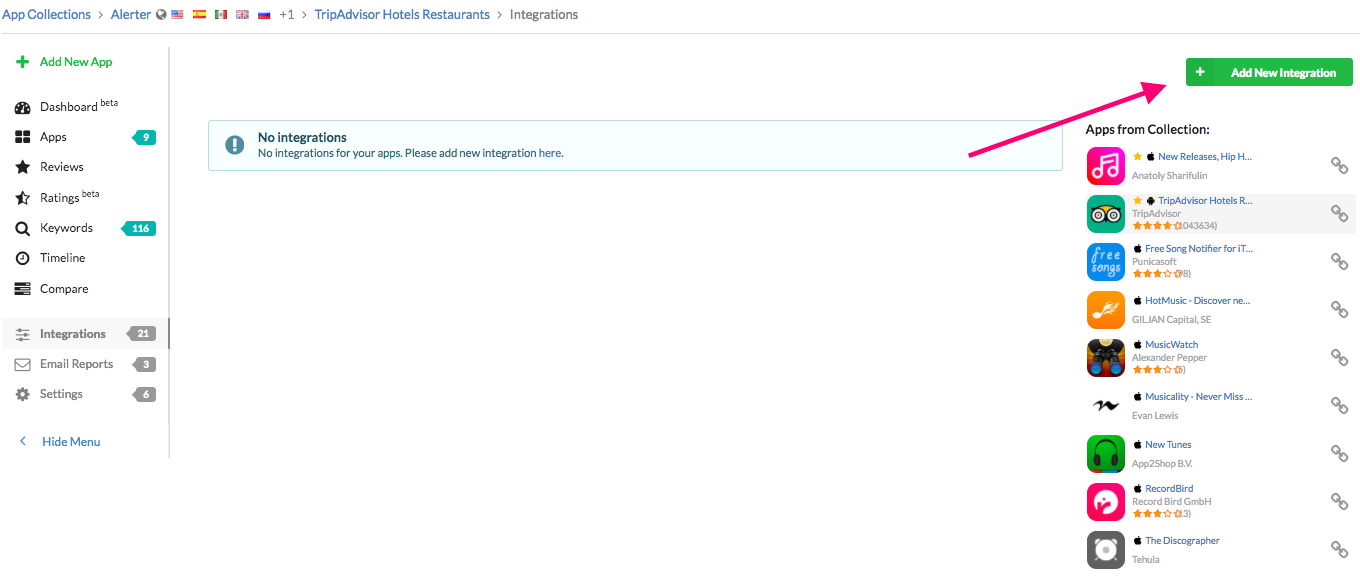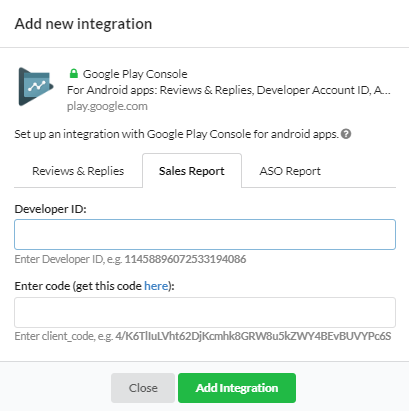 2. Open Google Play Developer Console: https://play.google.com/apps/publish/ and choose Dev account. On the left menu click Download reports > Reviews: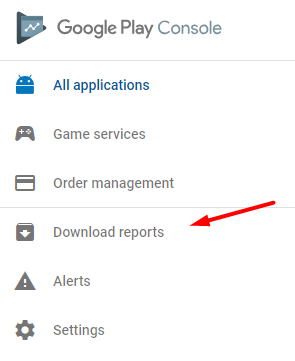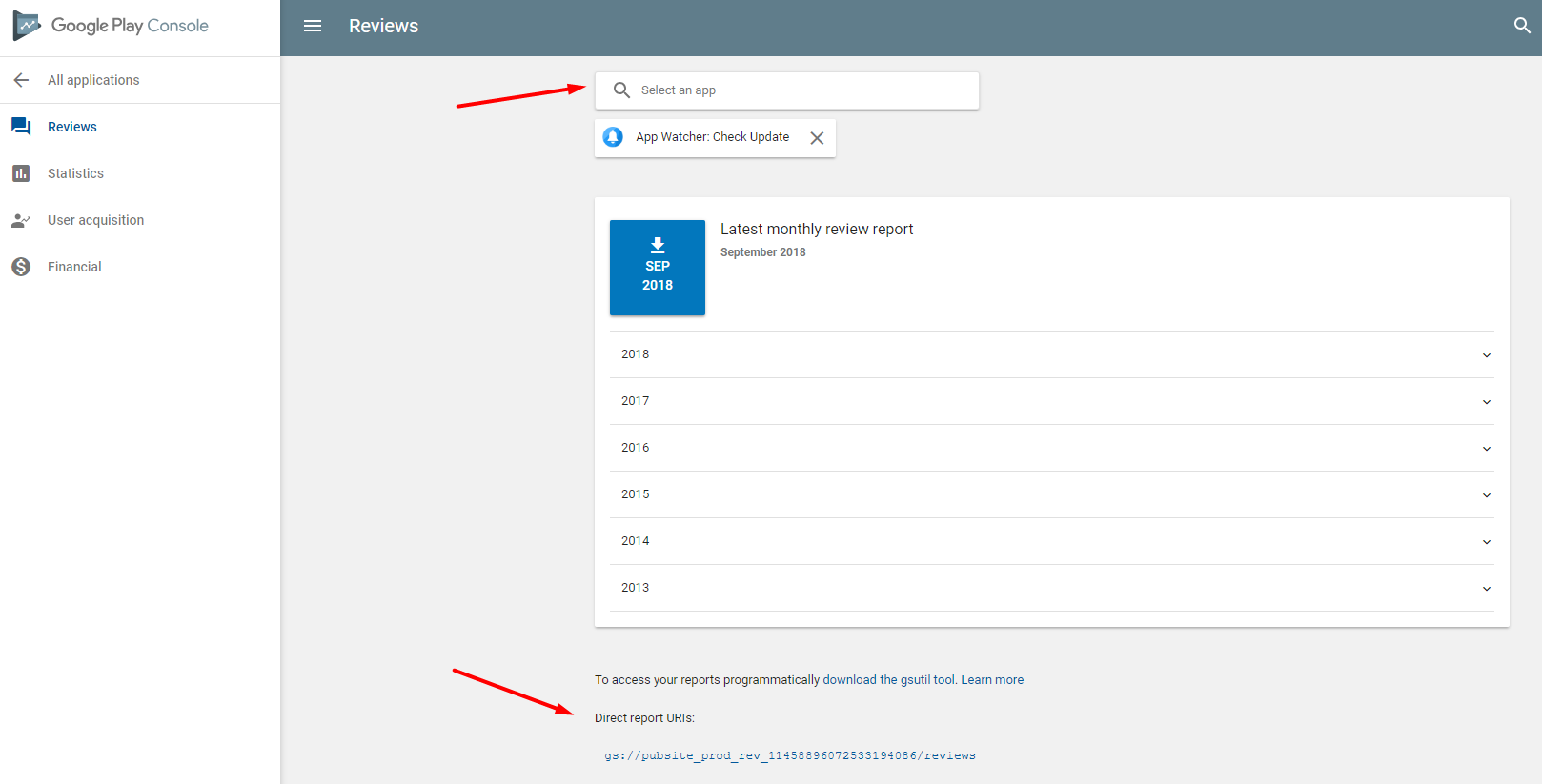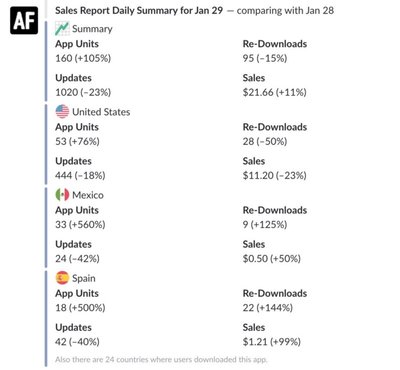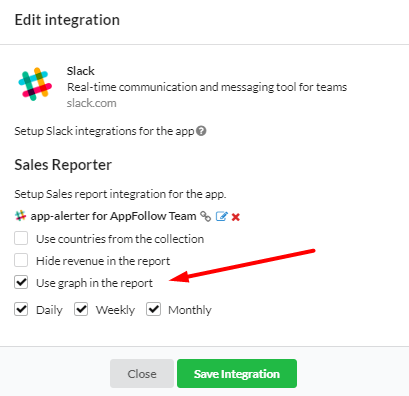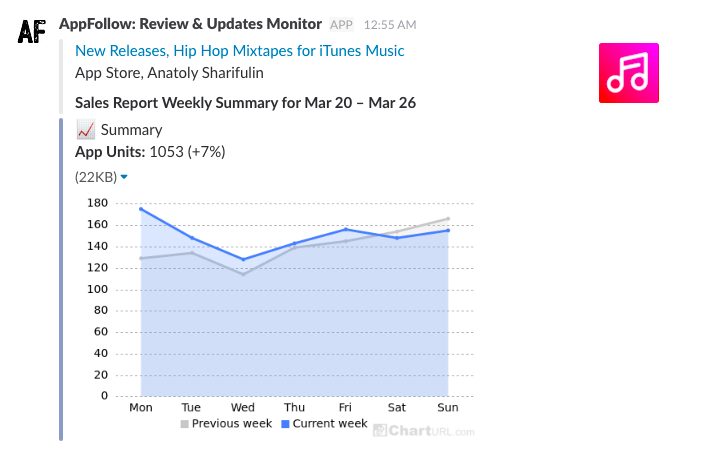 Detailed stats for Top-3 countries (according to the number of downloads in the given period);
Report goes to the chosen Slack channel;
Choose between daily or monthly reports or both.