Integration with Mac App Store
To reply to Mac reviews, make sure you set up integration with App Store Connect first.
Go to AppFollow dashboard and choose the Mac app you need to reply to reviews;
Click "Integrations";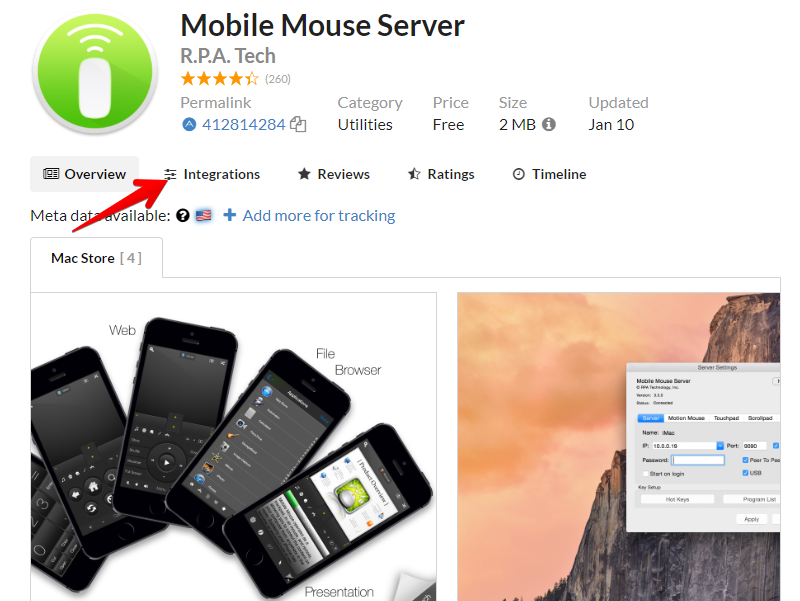 3. Click "Add new integration" and choose App Store Connect;
4. Enter the login data: Apple ID and Password and click "Add integration".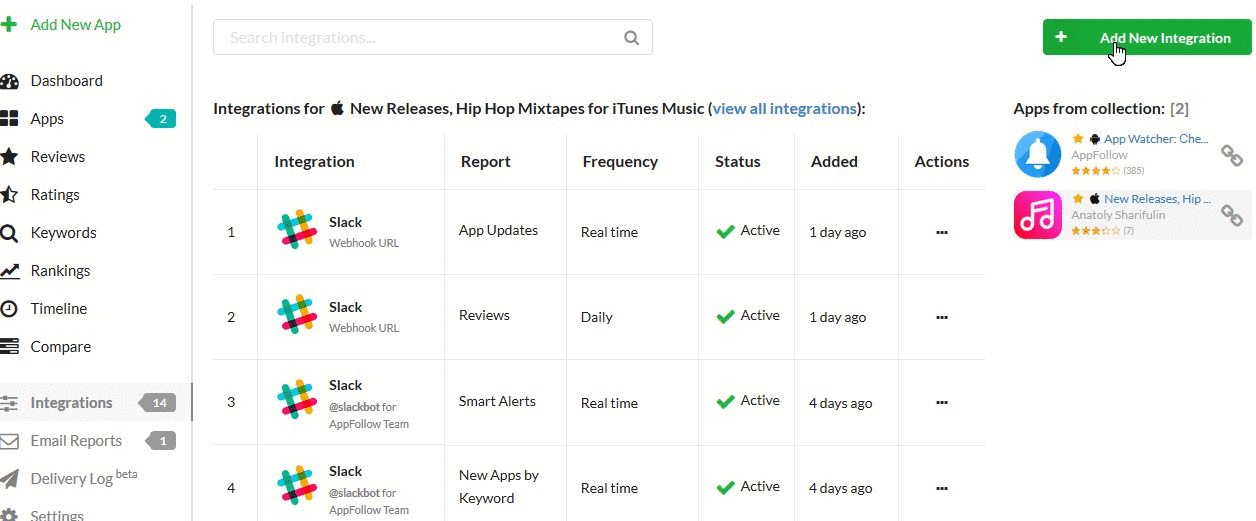 If everything set correctly, you will see a disclaimer, that integration is active:

Roles and accesses
Only users with Admin, App Manager or Customer Support roles can reply to reviews and edit responses. If you have 2-factor authentication, we won't be able to get your reviews. Please, create a new user with just Customer support role connected to AppFollow.
What's next?
Now you can reply from our platform or integrate one of help desk systems and reply from there. For example, Slack, Zendesk, HelpShift and 15 more.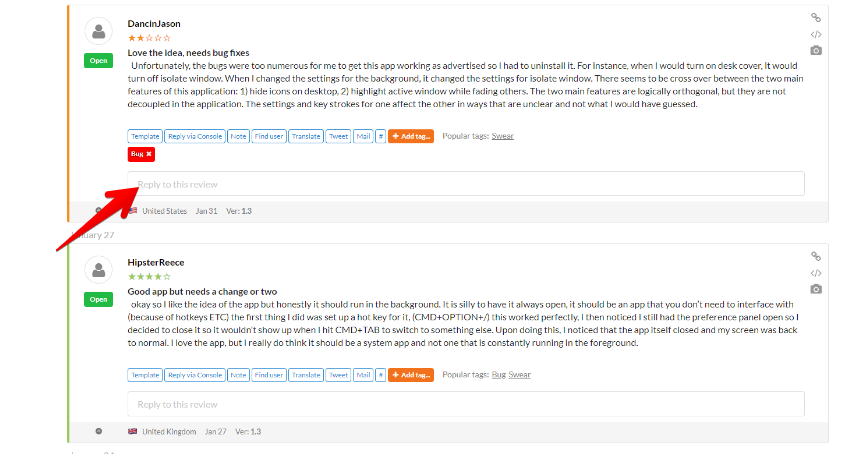 Invite your colleagues to access AppFollow account to speed up the whole reply process.
Multiple User Access to Account
My integration doesn't work
Sometimes App Store Connect (ex-iTunes Connect) has a bug when you create new accounts or editing existing ones. Just wait and try again.
Apps that you have access to in App Store Connect (ex-iTunes Connect) are not the same ones you'd like to integrate with AppFollow.
Need help? Click the chat button – we're here for you.