Trello Integration
This integration helps you export reviews from App Store, Google Play or Windows Store into your Trello board in real time.
App reviews can be exported directly to Trello. To make it work you need to:
Open Integrations on app page: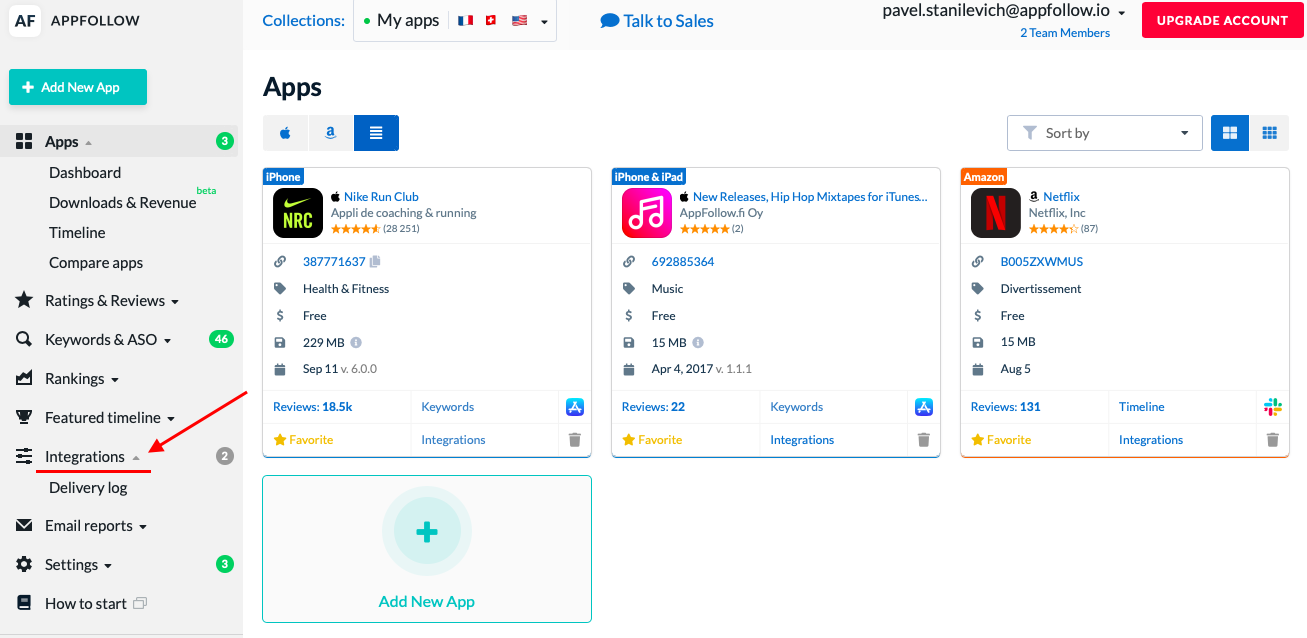 Click +Add New Integration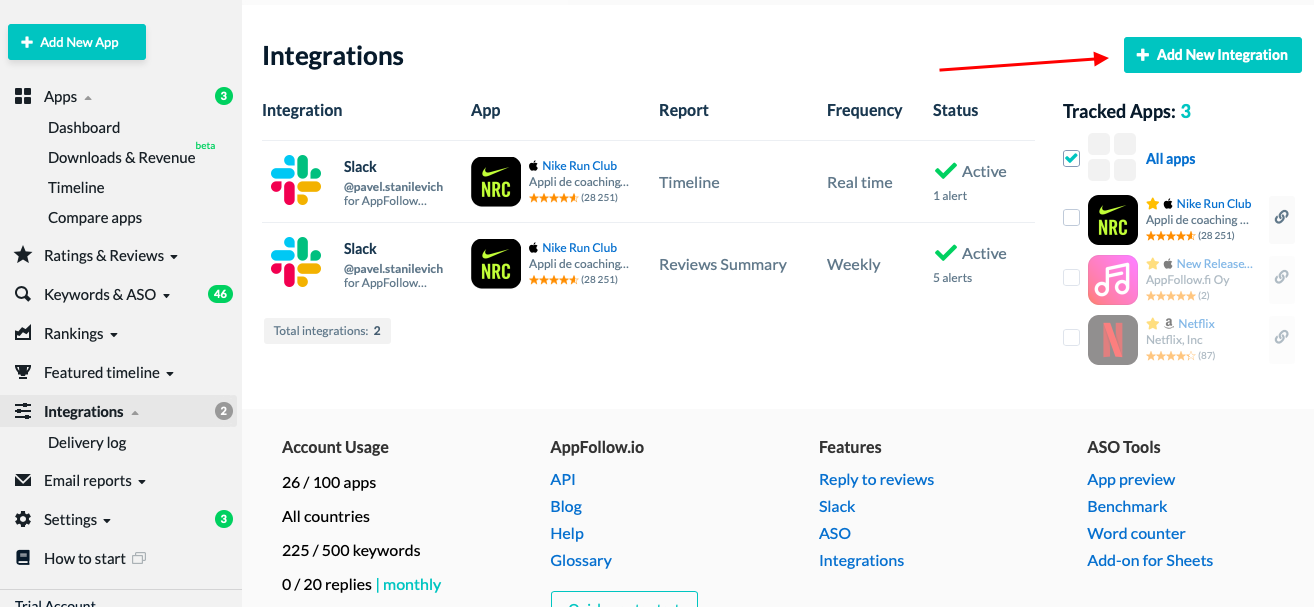 Enter Trello into the search field and click Add Integration: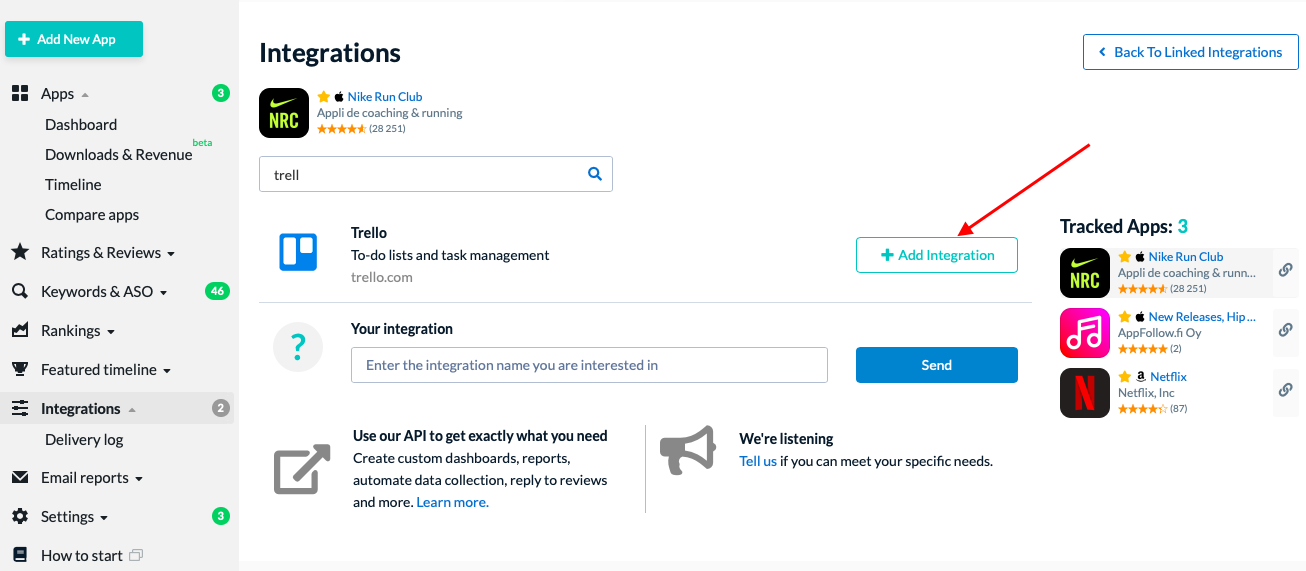 Enter the email connected to your Trello account and click Add Integration: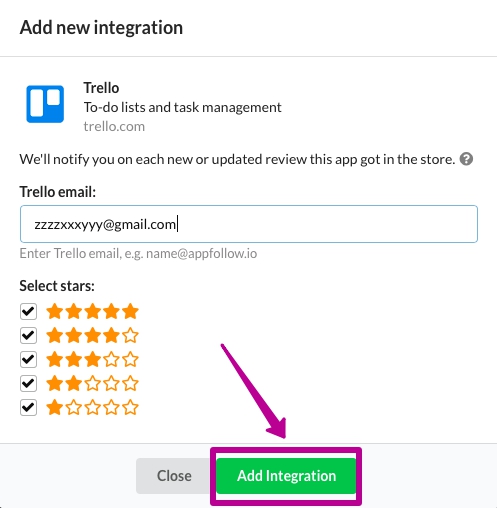 How to find email?
Open Trello board where you would like to receive app reviews. Then look at the Menu in the right sidebar and select "Email-to-board Settings".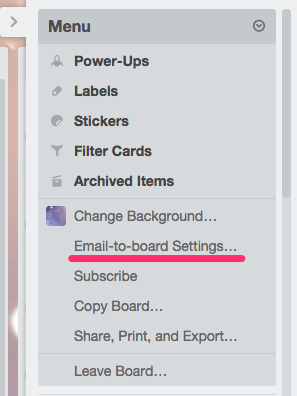 In the opened window you will see Trello Email address. This address is the one you need to copy.
You can also select List and Position where your email cards will appear.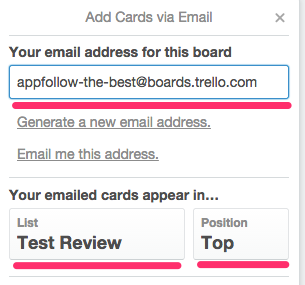 Then go to Integration setting and add this email to Trello integration.
After all is done, new reviews will be sent to Trello board: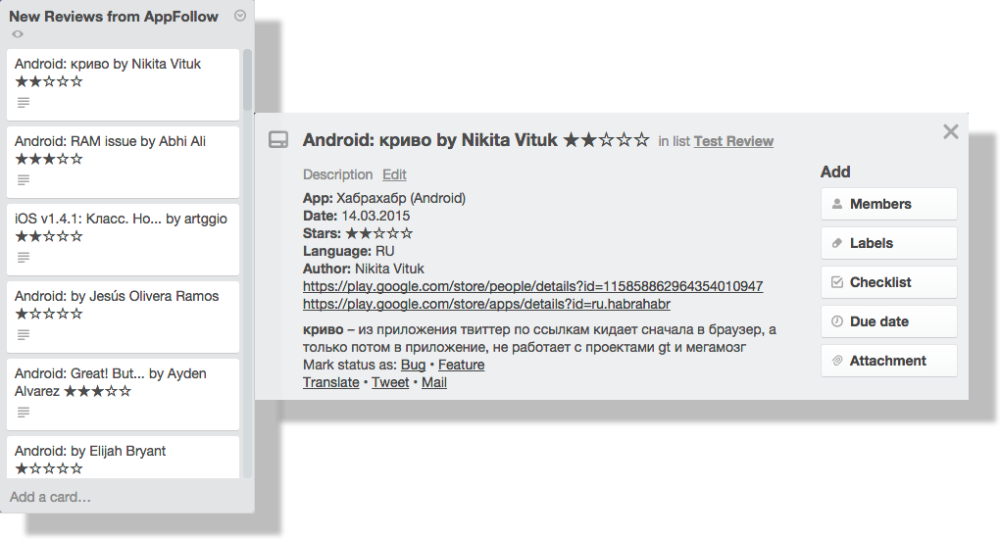 How to filter reviews?
In case you wish to receive only reviews that got a particular amount of starts, you can filter them with "All" and "Stars" parameters.
By pressing the button "All" you can choose between:
is equal to
is less than
is greater
Then by pressing the button "Stars" you can choose a number from 1 to 5.
For example, if you wish that your support team gets only negative reviews, you can choose "is less than" and "3".