Basecamp Integration
If you're actively using Basecamp, set up email settings and get user reviews from AppFollow directly there.
Basecamp has feature called Fowards that allow user to forward any email into Basecamp. By using it you can discuss new reviews it with your team members and improve your app together.
Check this page to learn how to set up Forwards.
How to set it up on AppFollow?
Open main app page and click Integrations.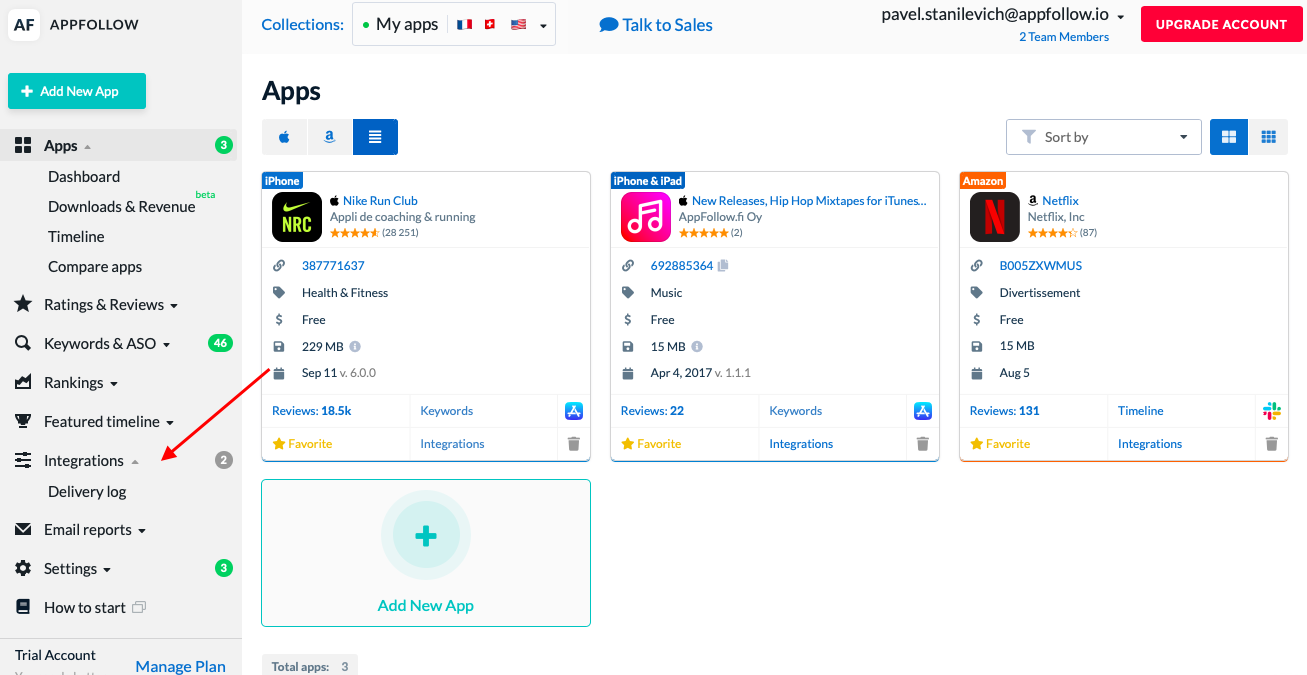 Click +Add New Integration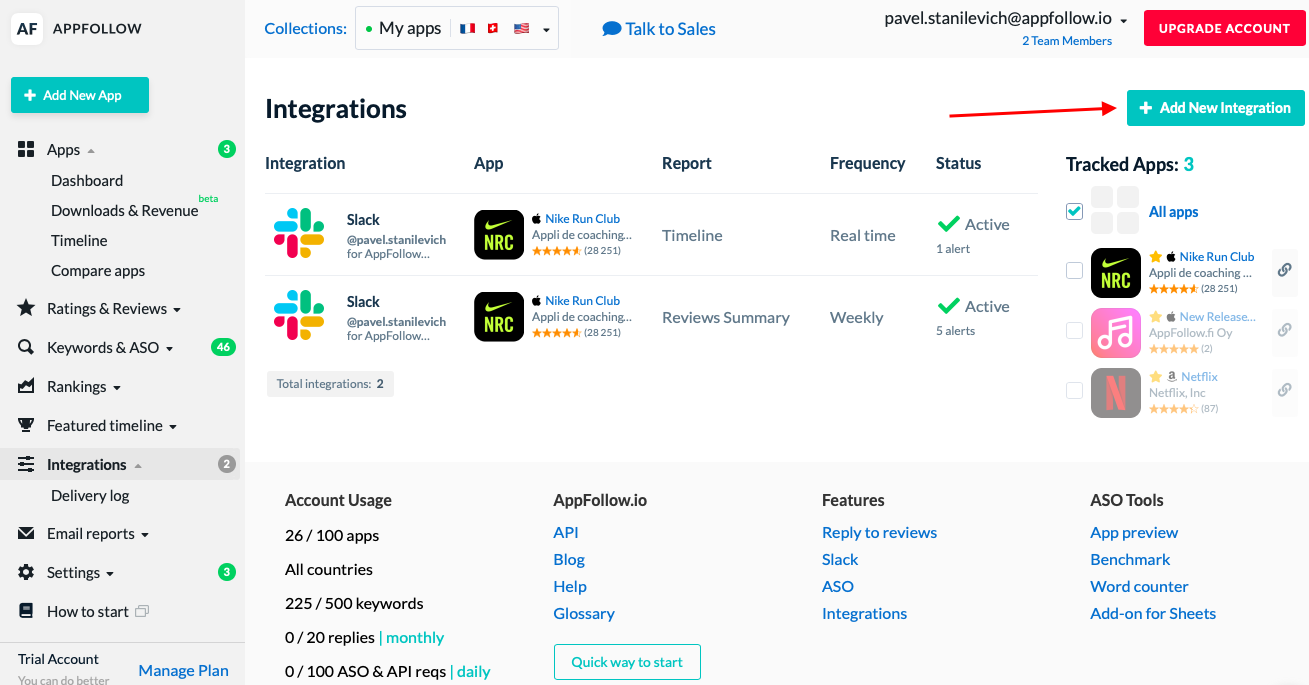 Choose Basecamp and click Add Integration: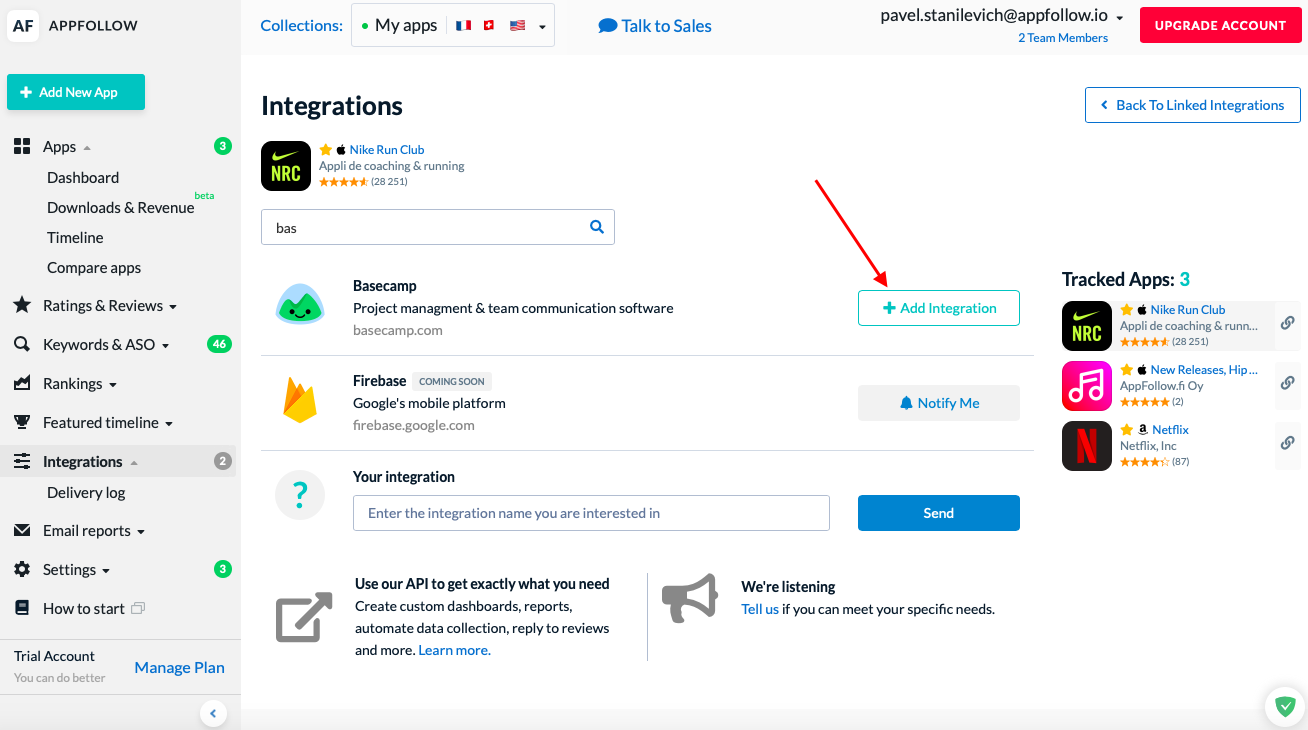 Enter the email connected to your Basecamp account and click Add Integration. That's it! Since now you will receive user reviews in Basecamp.