Zendesk Email Integration
Integration with Zendesk allows you to monitor customer feedback and reply to reviews straight from the Zendesk tickets. This helps you get more app downloads and improve apps' and games' visibility.
Get reviews from App Store, Mac App Store, Google Play, Windows Store and Amazon App Store into your Zendesk account.
Set up Zendesk Integration
Choose an app and click "Add new integration";
Find Zendesk in the list of integrations and click "Add integration";
You will then need to write down your Zendesk email. Find it in your Zendesk account: click Settings > Channels and find "email" field (the email has the format: support@COMPANYNAME.zendesk.com). Copy this email;
Paste the email into the "Zendesk email" field in the AppFollow account;
Choose which reviews you want to receive: all of them, only positive or negative ones (tick the number of review stars);
Click "Add integration".
There is an option to use the email in the format: support@COMPANYNAME.com instead of support@COMPANYNAME.zendesk.com.
In this case, please make sure the 'Notify requester of comment update' trigger is activated for the support@COMPANYNAME.com Zendesk account.
How to activate the trigger: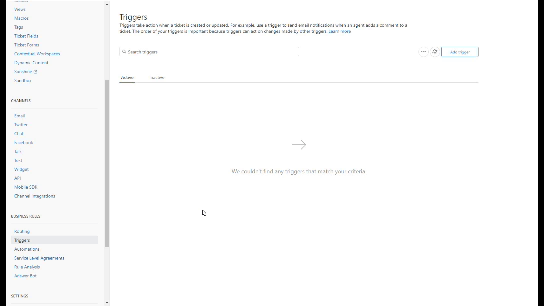 Give AppFollow the access to your reviews
Add AppFollow email — "appfollow.io reviews@appfollow.io" (exactly like this with space) — to the Whitelist in your Zendesk settings, just like this:
Now you will receive all your reviews as Zendesk tickets. All of them come from the email reviews@appfollow.io. To be able to reply to them, please connect your AppFollow account to App Store Connect or Google Play Console:
Here's how your reviews will look like in Zendesk: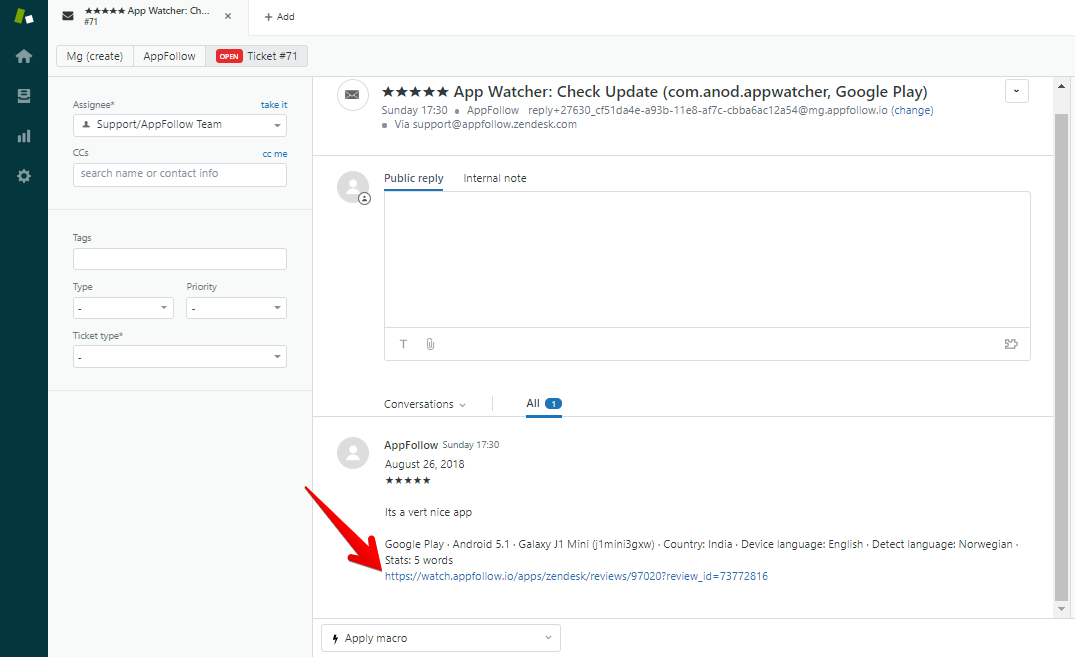 Click the link below the ticket to send your reply via AppFollow account.
Want to reply directly from Zendesk tickets?
Install our Zendesk native app to make it work. Zendesk native App integration allows you to use tags for sorting reviews and see usernames.
What's next?
Add your colleagues to support your users quicker
Analyze your app app performance and sales — set up Sales report
Need help? Just hit the beacon — we're here for you.