Microsoft Teams Email Integration
Connect your Microsoft Teams chats to AppFollow to be able to keep track with every user's feedback and complaint. The sooner you react, the better results you get, like 5-star reviews or higher conversion rate.
Get reviews directly from all app stores into your Microsoft Teams channels.
Setup
1. Open Integrations > Add New Integration;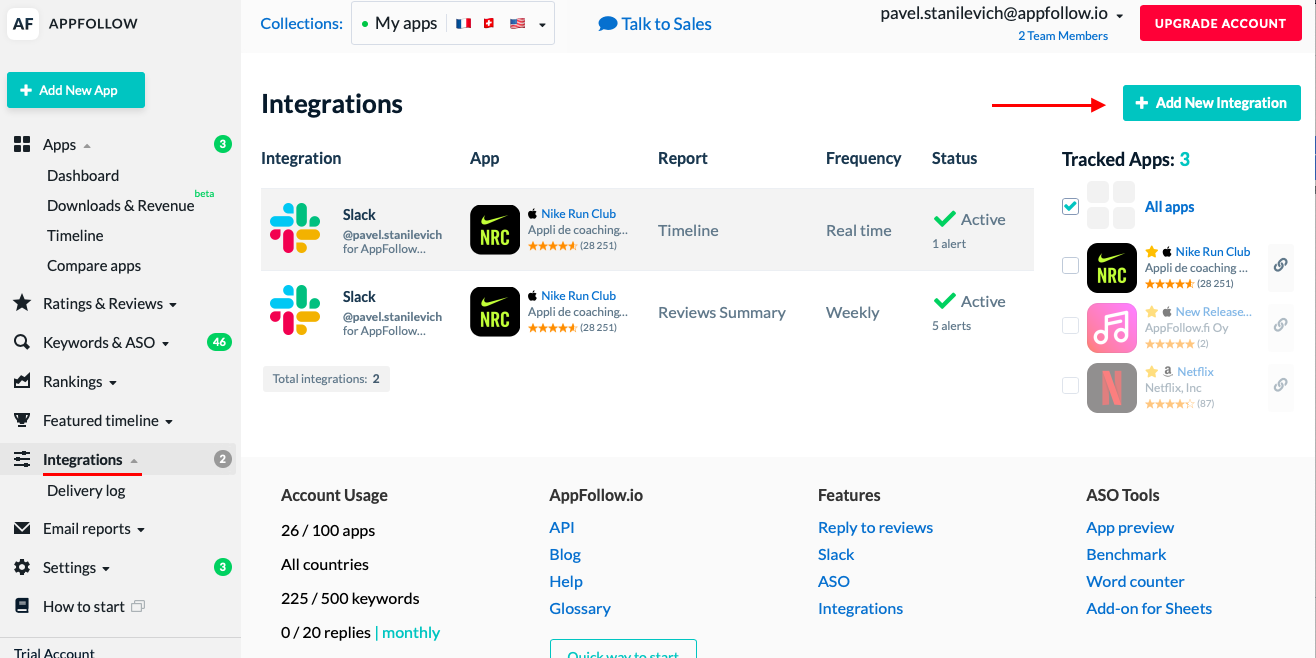 2. Choose Microsoft Teams and click "Add Integration":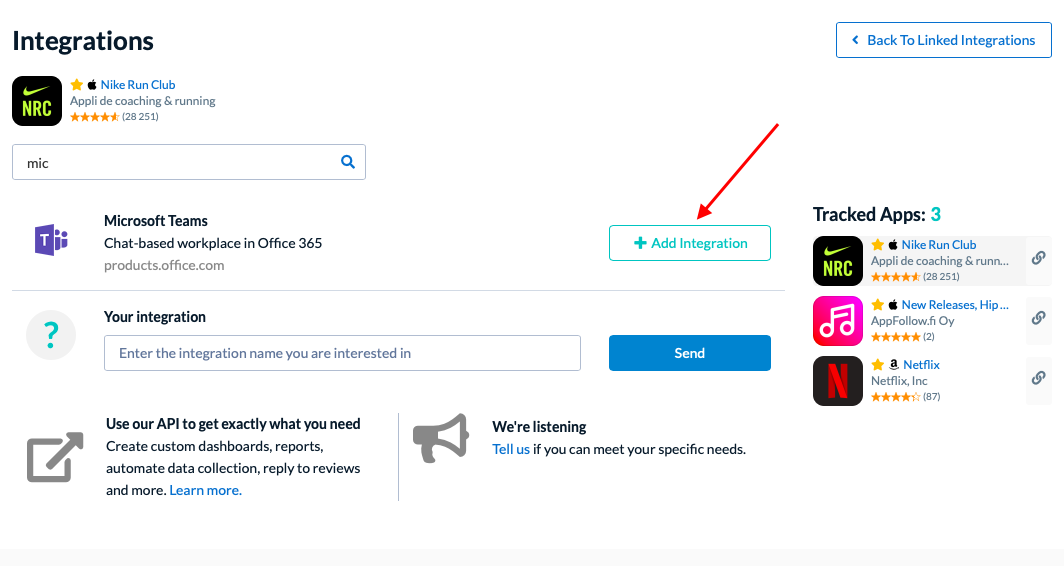 3. Here you will need your Webhook URL. To find in go to https://teams.microsoft.com/ > Team and choose the channel where you want to receive an app's reviews;
4. Click the three dots sign near the channel and click "Connectors";
5. Scroll down to Webhook or type "Webhook" in the search field. Click "Add";
6. Type name, select image, then click "Create":
7. Copy Webhook URL and click "Done";
8. Paste the URL into AppFollow Integration. Choose which reviews you want to receive: all, only negative or positive ones (mark the number of stars). Click "Add integration":
The next review you will get will look like this:

Reply to reviews
To be able to send your replies directly from Microsoft Teams channels, set up the MS Teams bot. It will send your replies to the App Store and Google Play.
Need help? Hit the beacon — we're here for you.