Microsoft Teams bot: get and reply to reviews
AppFollow Microsoft Teams bot delivers customer reviews right into your chat. Get positive and negative reviews and reply to them immediately right here. Get happy customers and more app downloads by simply using Microsoft Teams bot.
Add bot to your Team
Install AppFollow: Review Monitor bot:
1. Click on the "Store" tab in the left menu bar;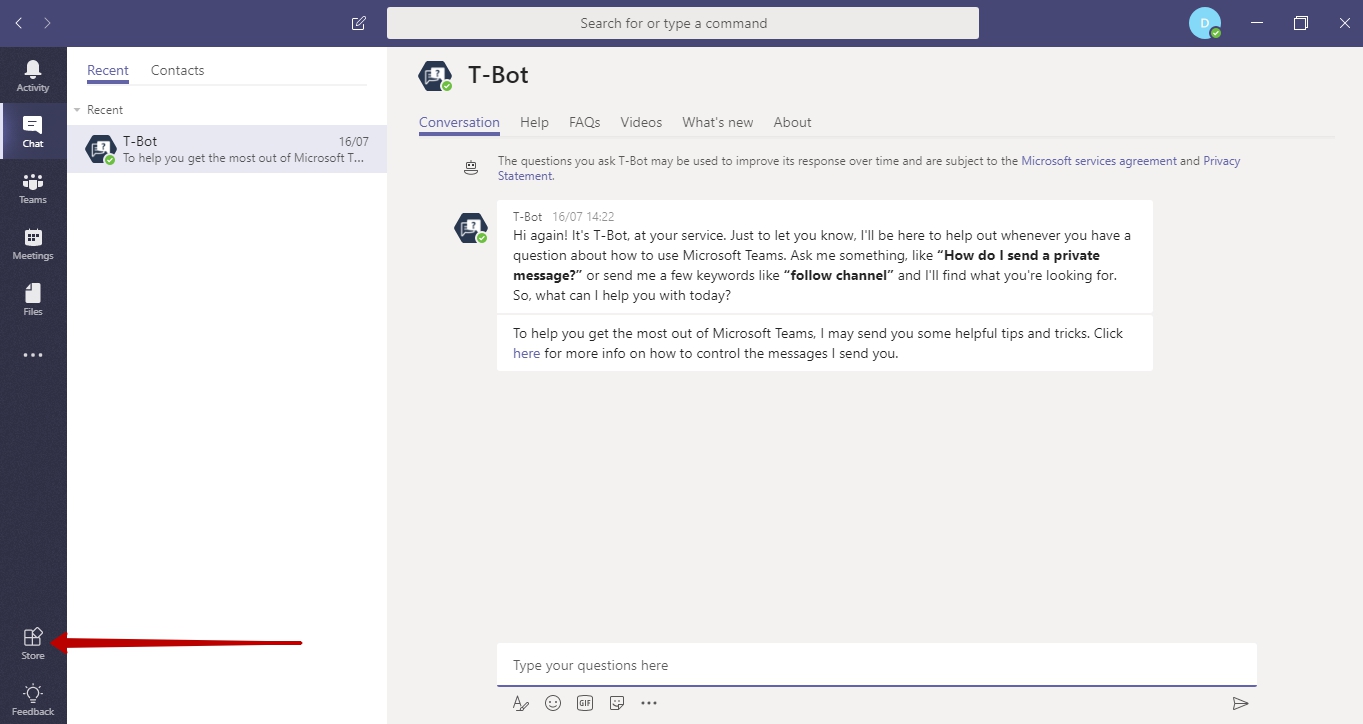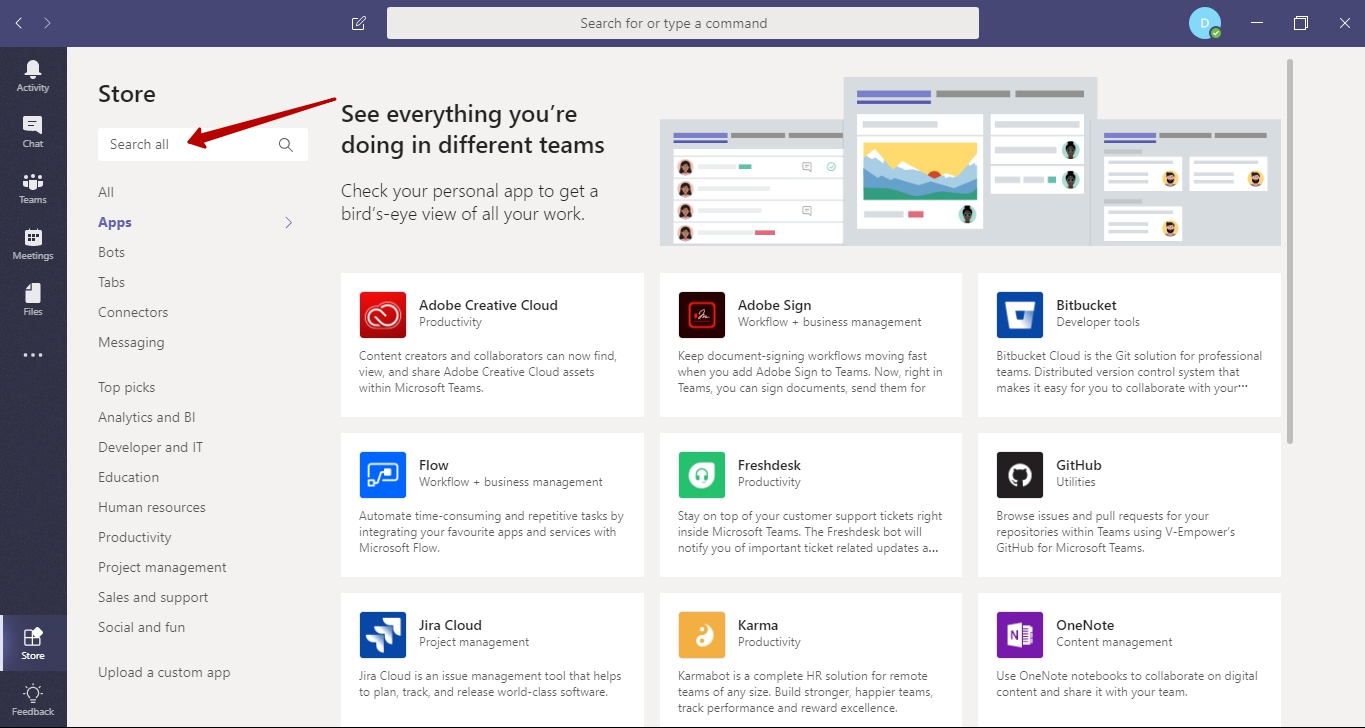 3. Click "Add to a team".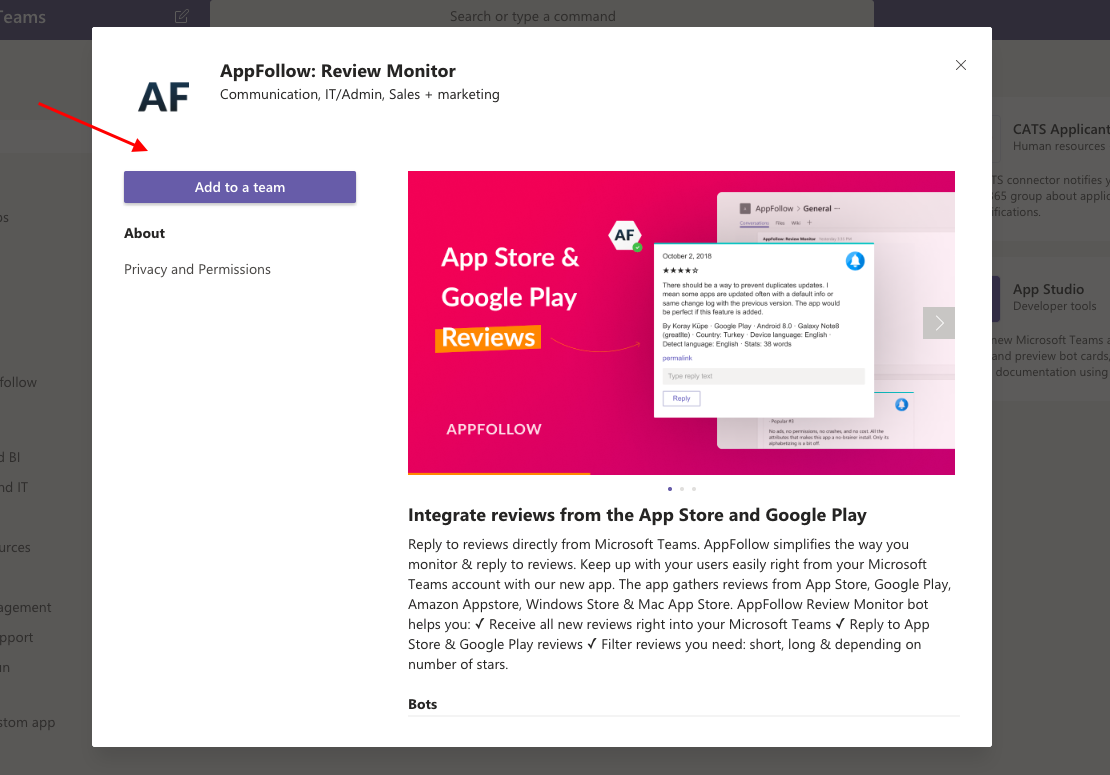 4. Select a channel from the dropdown and click "Setup";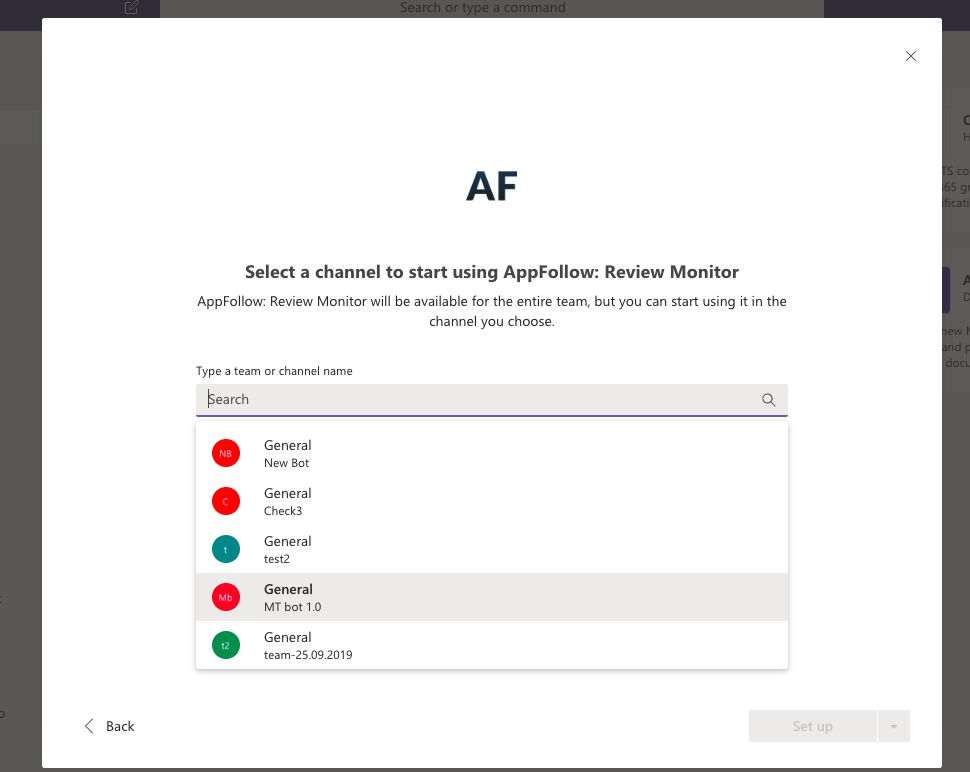 5. The bot will appear in your Team channel conversations and ask "What can I do?";

6. Click this question, and you will see options: help, register, remove, list. Click "Register" and hit Enter;
*List will show all the integrations added in the team. Remove will delete an integration. You can delete 1 integration at a time. You can also use Help for assistance of our support team.
7. Your bot is ready to work.
Note: With Microsoft Teams Bot 2.0, you can add multiple apps (iOS, Android, Mac, Windows or Amazon).
How to receive reviews and send replies
1. Type "@AppFollow: Review Monitor register".

2. The bot will send a message with registration link. Click on it to proceed with adding your app.
3. Type your work email in the first box. In case you already have AppFollow account, enter the password from that account. Here you will receive notifications about new reviews;
4. In the App URL field copy the link to your app from App Store, Google Play, Mac App Store Amazon or Microsoft store and paste it;

5. Type the credentials from your App Store, Google Play or Mac App Store. They will be used to send your replies:
Apple ID and password from App Store Connect for you iOS or Mac app.
Client ID and client secret from Google Play Console.
for Amazon and Microsoft apps you need only the app URL.
6. Set up filters — what types of reviews you want to receive:
"Stars": allows to receive only reviews with certain amount of stars;
"Words": allows to filter reviews with more or less than three words;
"Auto-translate": enables translation of reviews to the specified language;
"Import history": sends all reviews made within 2 last days into the channel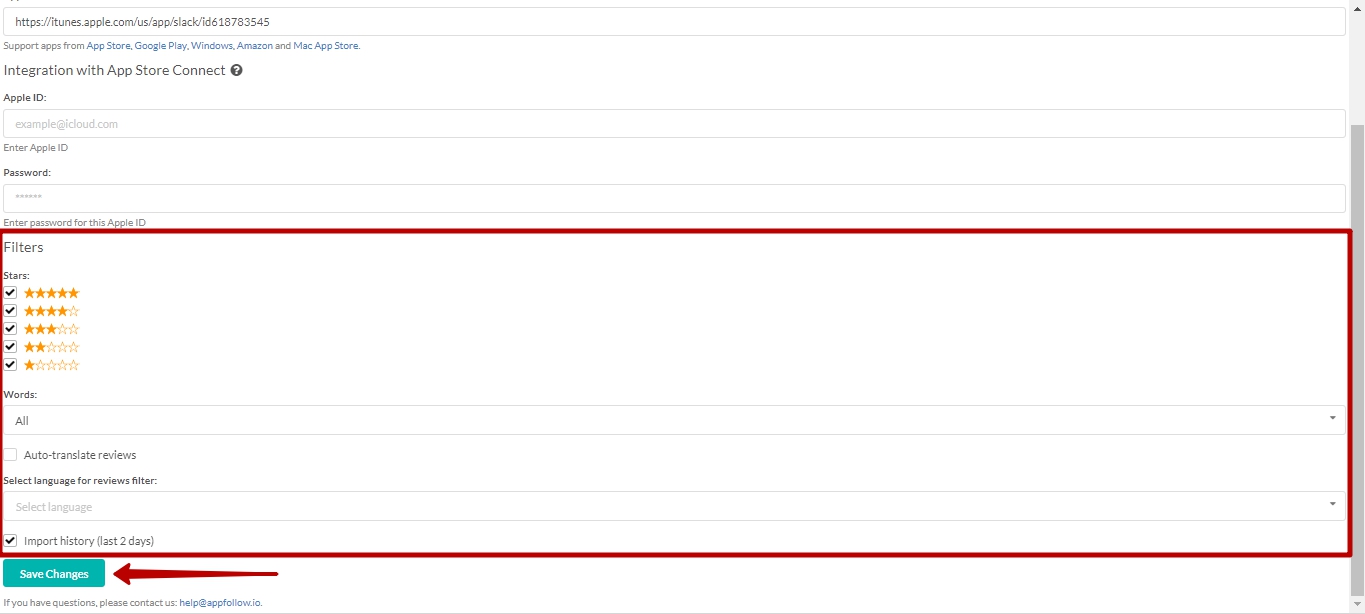 7. Click "Save Changes". You're done!
You will start getting reviews in a couple of minutes.To reply to review, type the text into the grey area and click "Reply" button to send the message.
The reply will be redirected to Store and published there after approval.
Need help? Just hit the beacon— we're here for you.