Discord Integration
Discord Integration with AppFollow informs you about all apps and mobile games changes instantly. Monitor your customers reviews and boost your ASO marketing by tracking reviews, ranks, keywords changes and getting featured.
Track apps' and users' activities using Discord. We support:
App Store;
Google Play;
Microsoft Store including Xbox, Holo Lens and Microsoft devices;
Amazon Appstore and Amazon products;
Mac App Store.
How to set up
1. Click "Integrations" on the left menu: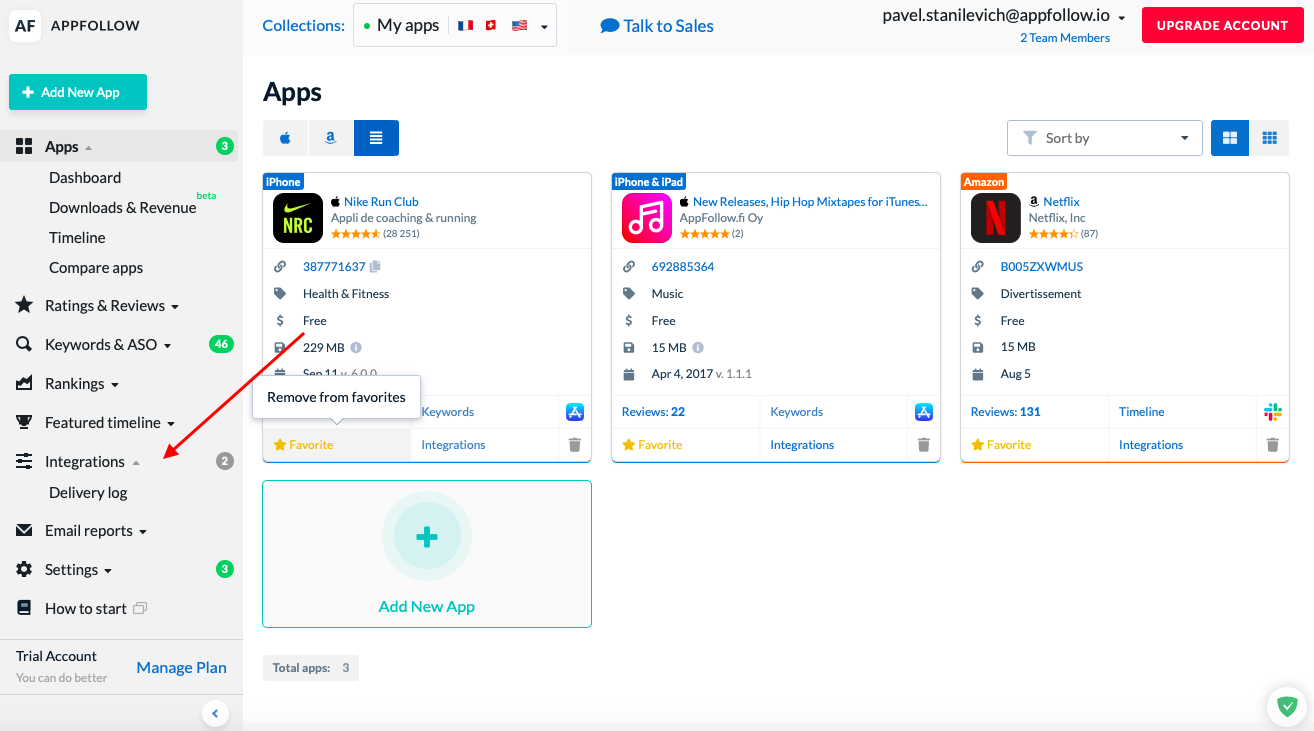 Find Discord ans click +Add Integration: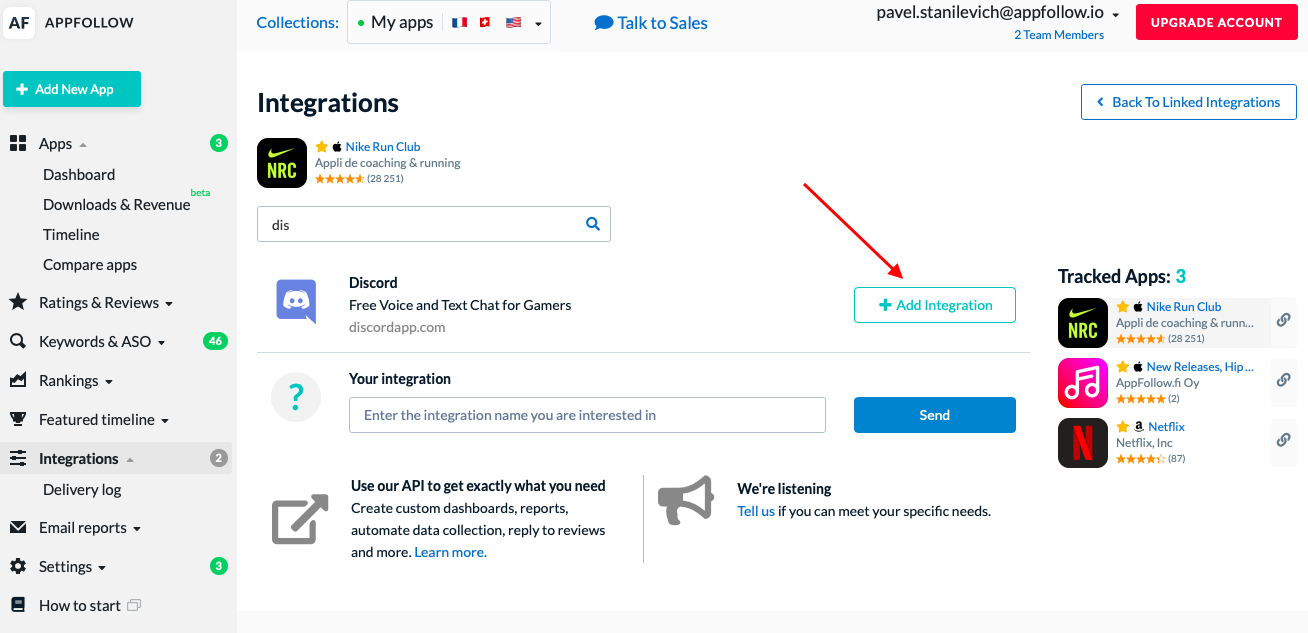 2. Choose what types of notifications you want to get:
New & updated reviews;
App updates;
Featured breakdown;
Ranks history;
Keywords history.
If you want to receive several alerts, add them separately.
3. To get these alerts right into your Discord channel, you need to add Discord Webhook URL. To find it go to your Discord, choose the channel > Edit channel (a gear icon);
4. Find Webhooks (on the left menu) > Create Webhook;
5. Name the Webhook (for example after the app you will be monitoring) and choose the channel;
6. Scroll down until you see a Webhook URL. Copy it and paste into the AppFollow integration pop-up;
7. Click the green arrow near the field where you have pasted the Webhook URL. Done. Next update will arrive to Discord and will look like that.
8. Customize your alerts:
Choose how often you will get reviews: instantly, once a day, a week or a month;
Do you need a summary report?
Your next review or update will come directly to a Discord channel.
The colors mean the rating of a review (the green one is 5 stars, the red one — only 1). We will also highlight the country, where the review came from, the status (featured or updated) and the apps' icons so that you won't confuse them.
How to reply to reviews?
For now you can reply via AppFollow dashboard or using your email. Need replies directly from Discord? Set up integrations with AppStore Connect or Google Play Console. You have 20 replies per month abvailable on a Free plan. If you require more, let us know — hit the beacon — we'll be happy to help.