Telegram Reply Bot
Telegram Reply Bot from AppFollow helps you reply to user reviews right from your Telegram app or a group chat. You can get all app reviews and manage them not leaving your Telegram chat.
How to set up
1. Add @appfollow_reply_bot to be able to reply to app reviews: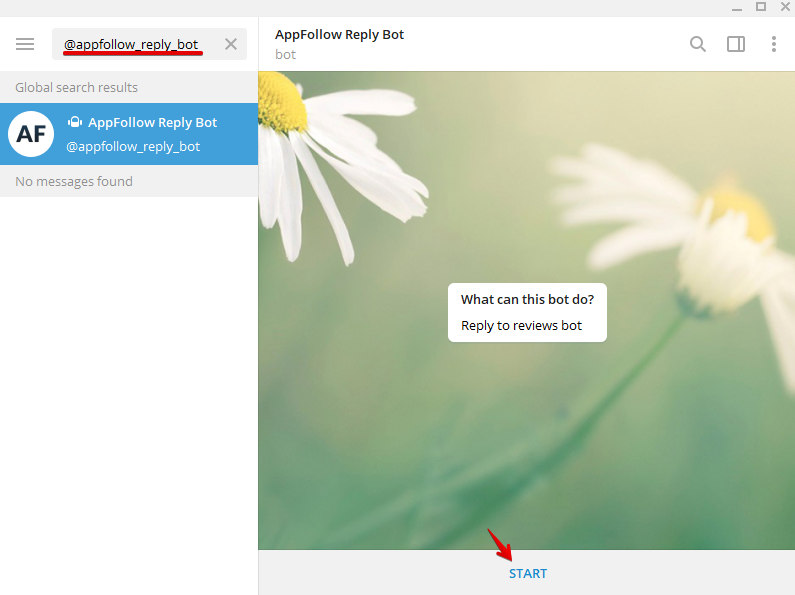 2. Click "Start" (or type /start), and you will see the Chat id you need to switch on the bot

3. Copy the digits and go to https://watch.appfollow.io > Integrations. Choose the app you need and Telegram integration
4. Paste the Chat id into the "Webhook URL" field
5. Filter reviews you want to get:
- Use "Only Featured" to get and react only to Featured reviews;
- Use "Import History" to get app reviews for a previous month
- Select languages from the drop-down menu
6. Click "Add integration"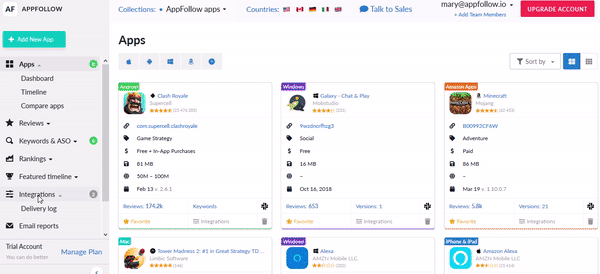 Now you can check that the integration works correctly. To do so go to your AppFollow Integrations page, find the Telegram integration you've just added, and click "Actions" - the three dots near the integration. Click "Send Test Notification". If everything works correctly, you will get a review into your Telegram app. Note that test notifications will not have a reply button.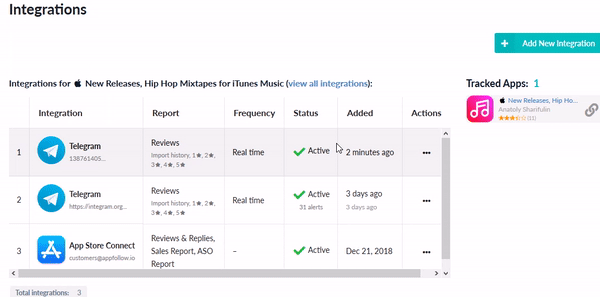 How to use the bot
As soon as you've set up the bot, you will start getting new and updated app reviews. The message will contain the 4 buttons: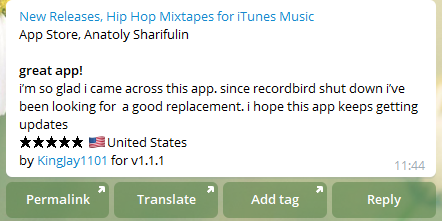 1. Permalink - use it to share a review on public, e.g. in social media or on your website
2. Translate - will redirect you to your AppFollow account to translate a review
3. Add tag will also redirect you to AppFollow to add a tag manually
We will add the auto-translate and tags features in one of our next releases. Stay tuned.
4. Reply - allows you to type your reply into the Telegram message box, and your reply will be publish in the app store
How to send your reply
1. Find the review you need to reply
2. Click "Reply" button
3. Type your reply and click "send"
4. You response will be sent for the app store's team approval. After moderation it will be published.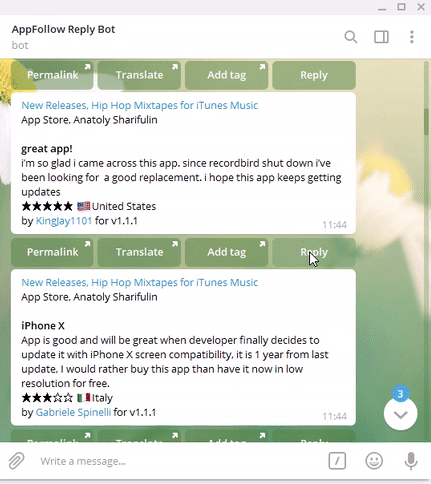 Type /cancel to cancel your reply publication. You can edit it and send later.
How to reply from group channels
You can app @appfollow_reply_bot to your work chat. This way your team members, e.g. developers, marketers, customer support, will be able to reply from the single chat.
To do so, add the bot to the chat you need:
1. Choose the chat
2. Click the three dots on the upper right menu
3. Click "Manage group" (you should have admin rights for that)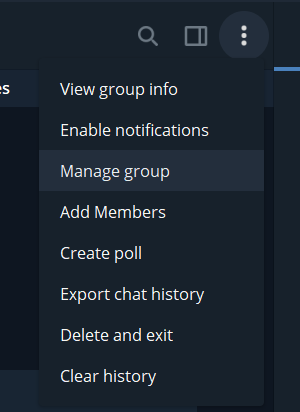 4. Add @appfollow_reply_bot to Administrators.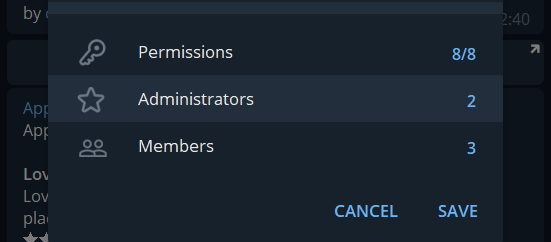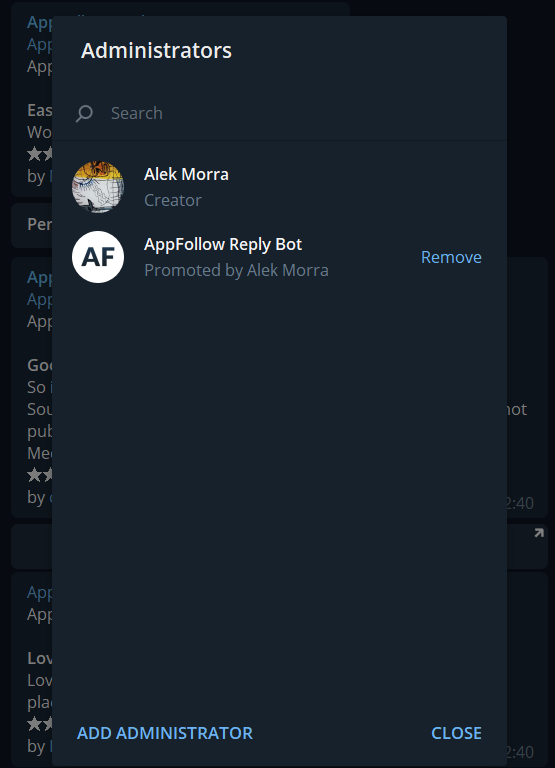 Need help? Hit the chat button on the right, we're all ears!