Webhook URL and Telegram Integration
Get user reviews into your Telegram app or other services using WebHook URL. It will help you get in touch with your app users to increase the app rating and boost user engagement.
How to set up
You can send Slack-compatible simple webhooks using this URL.
1. Find the bot called @integram_bot in Telegram
2. Choose 'Webhook'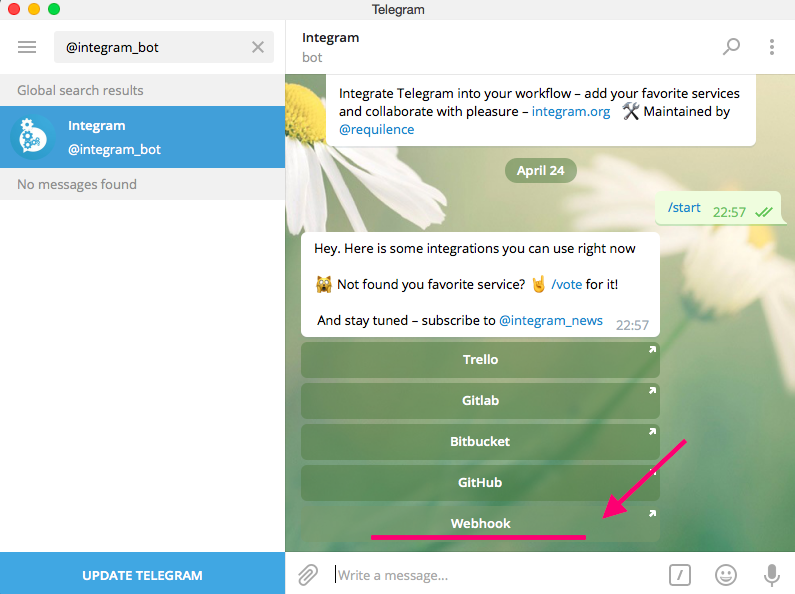 3. When redirected to @bullhorn_bot copy Webhook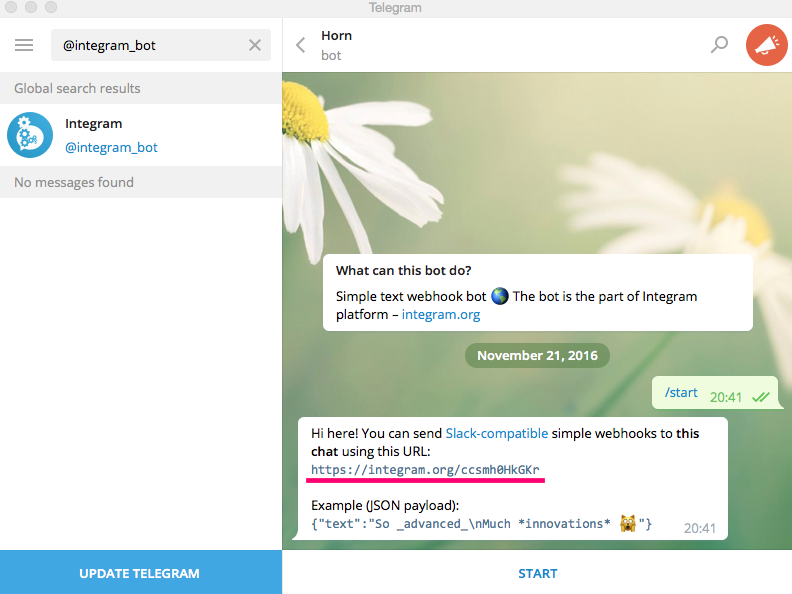 4. Go to https://watch.appfollow.io > Integrations > choose the app which reviews you want to receive
5. Choose Telegram among integrations and click "Add Integration"

6. Paste the webhook URL into the field: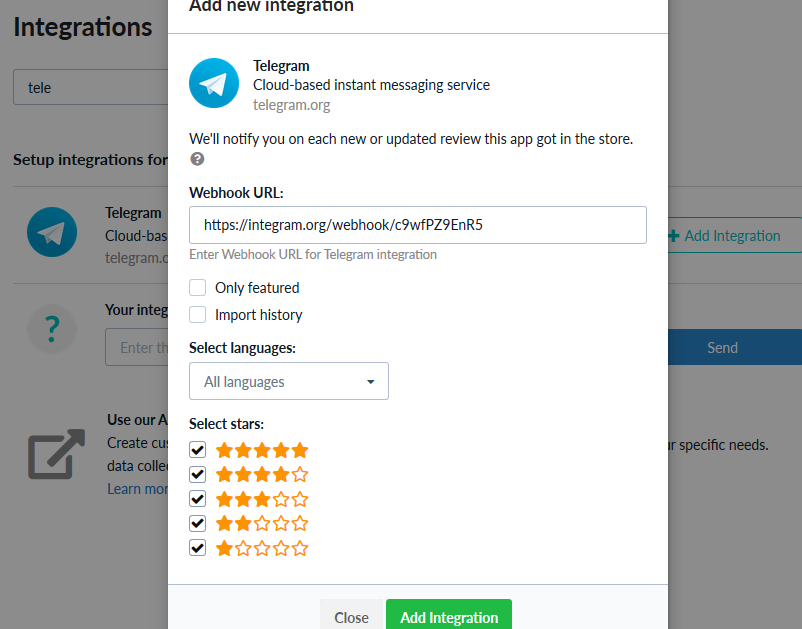 7. Filter reviews you want to get:
- Use "Only Featured" to get and react only to Featured reviews;
- Use "Import History" to get app reviews for a previous month
- Select languages from the drop-down menu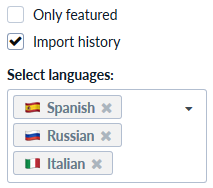 - Choose the number of stars you want to receive: only negative, positive, or all of them: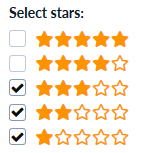 8. Click "Add Integration"
9. You will now get new reviews into your Telegram app: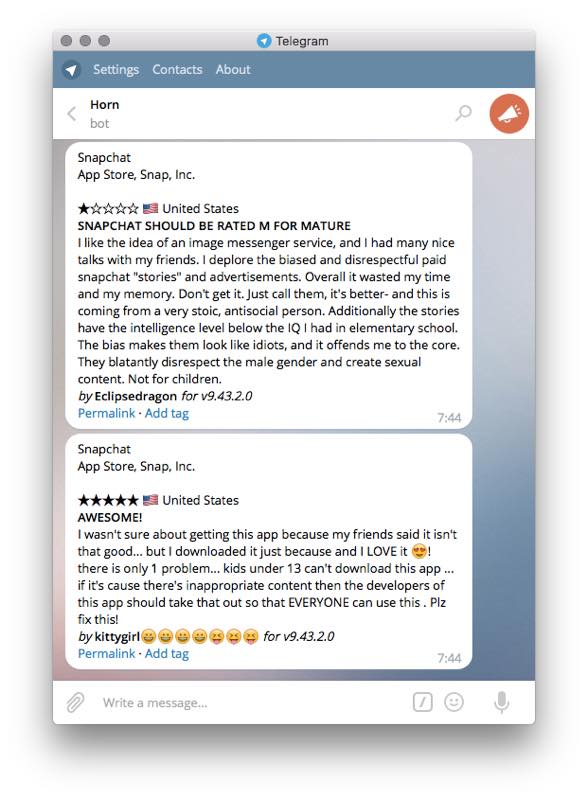 If you'd like to receive reviews in group chat, add @bullhorn_bot to this chat, then copy Webhook and follow the same instructions as outlined above.
What's next?
Set up Telegram Reply Bot to reply to reviews right from your Telegram app