Slack Integration: Reply Bot
Use AppFollow Slack Bot to reply to customer reviews and monitor apps' data to promote your mobile app or game.
Reply to reviews from App Store, Google Play and Amazon store in two clicks using this bot: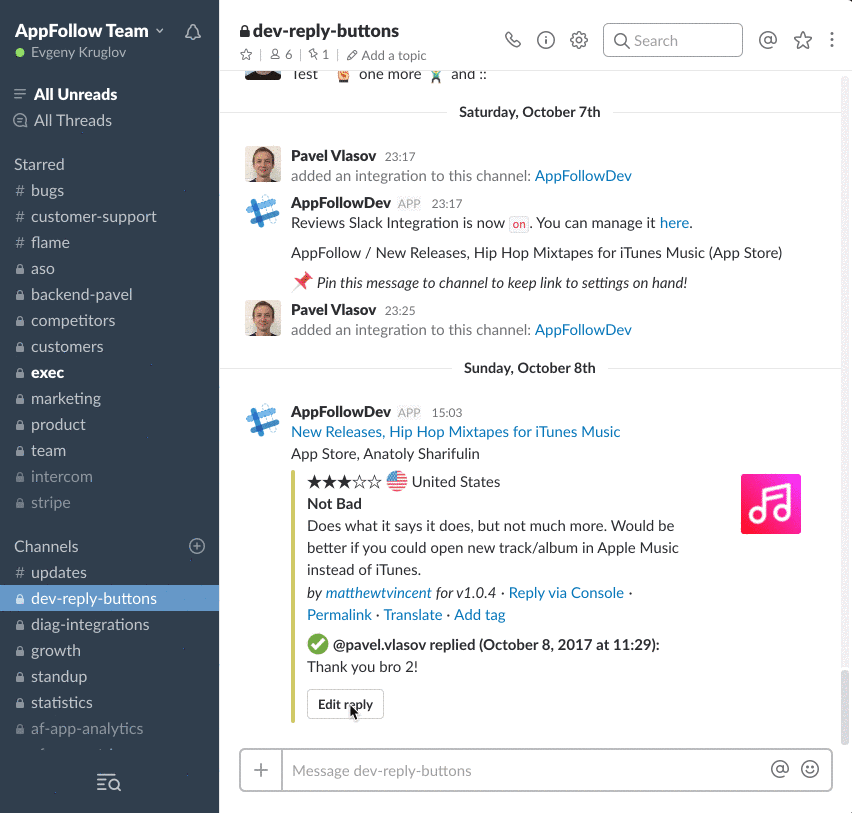 Set up Slack Reply Bot
1. Get the bot after the integration setup via Slack app. If you use Webhook, use this guide to set up.
2. The bot will appear in your Slack channel, so that you can see it by typing `@appfollowbot` in the channel's message box.
3. Once the bot is in the channel, go to the AppFollow dashboard -> Integrations -> Slack Integration.
4. Click the three dots near the Slack Reviews integration and click "Edit integration" .

5. Mark the "Reply bot" checkbox and click "Save".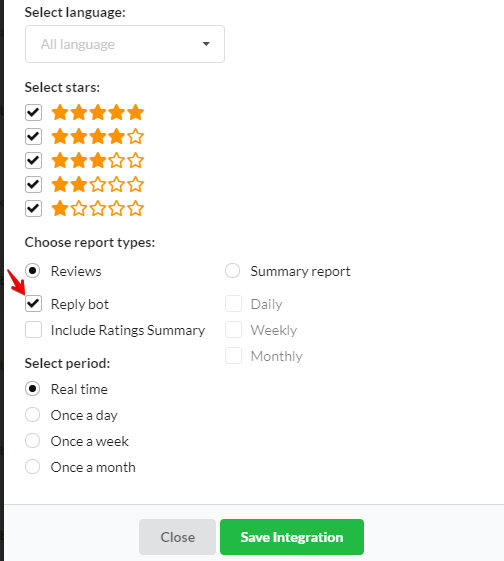 Done!
Now all reviews, that come to your Slack channel, will have a "Reply" button.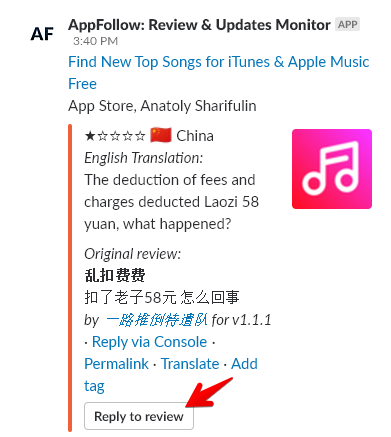 Set up
Slack integration to get more into your channel: featured apps, keywords positions, rankings, etc.
Troubleshooting
1. You can only add the bot to the public or private channels.
2. If the bot is not in the channel, you can't send your replies. It means, that if you're not able to reply, check if you have the bot in this particular channel. If it's not there, add it by typing `/invite @appfollowbot`
---
Need help with settings? Just hit the chat button - we're here to help.