Monitor app and product reviews on Amazon
If you have an app or a product on Amazon, it's crucial to have control over their reputation. With AppFollow, you can analyze customers feedback and monitor what they say about the apps/products of your competitors, issues they face, and what they like or dislike the most.
How to add an app/product?
It's easy to track reviews in AppFollow. After registering an account, add your Amazon apps and products here: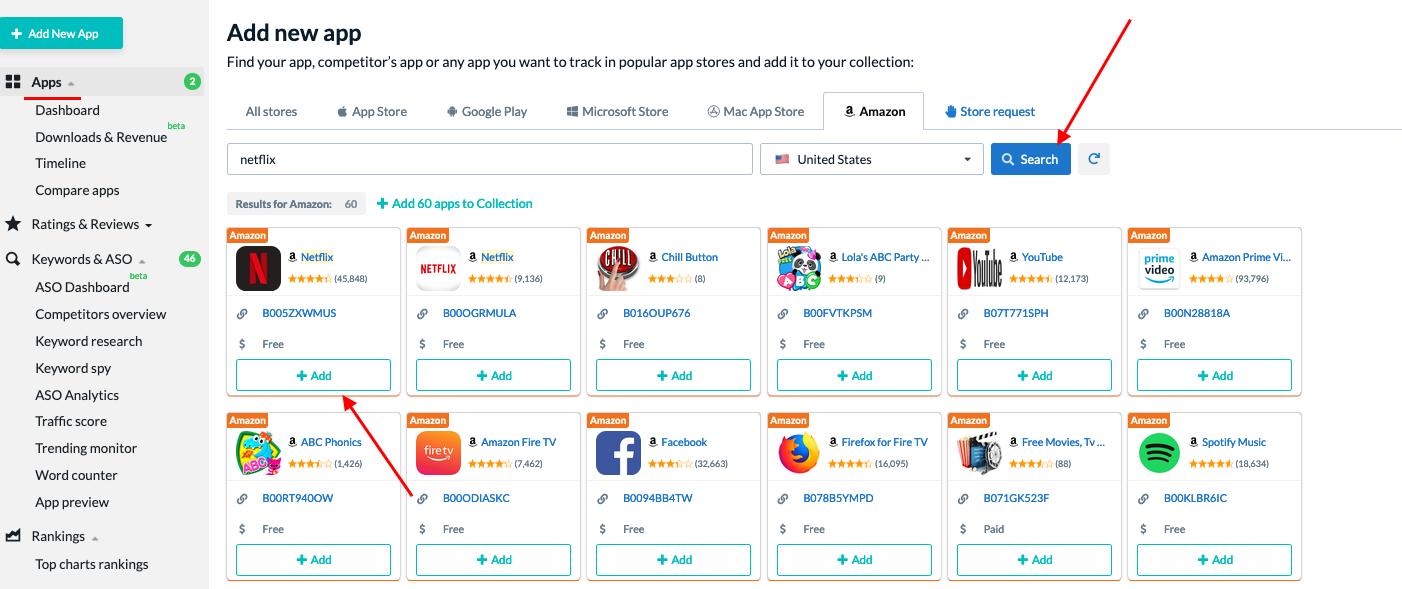 *Just copy and paste the Amazon link of your app or product. You can collect reviews from all countries available in your account settings.
Where do I find the reviews?
You can track reviews in your AppFollow account on Ratings&Reviews page. Each review will display a country, date, and rating:

How do I filter reviews?
There is a bunch of useful filters to sort the reviews depending on your needs. Priority, date and country filters are available at the top of the page: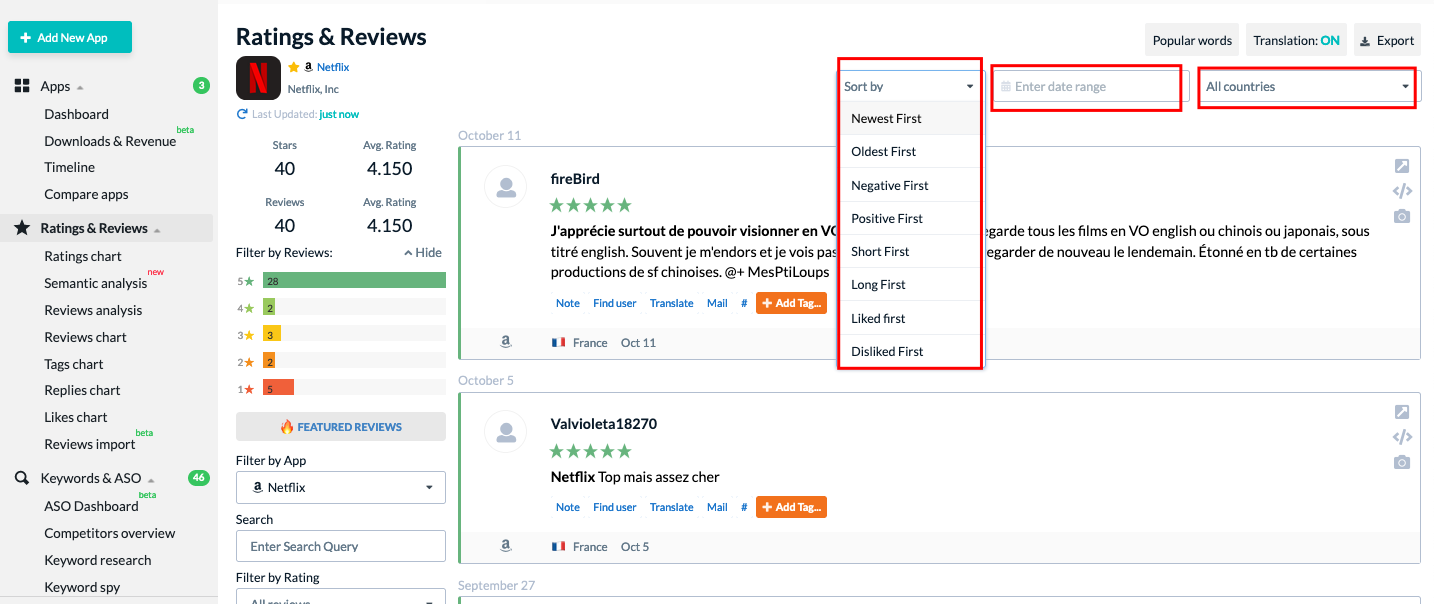 Sort out featured reviews or pick the ones with low or high rating. More than that, you can easily find reviews having specific words or filter them by changes: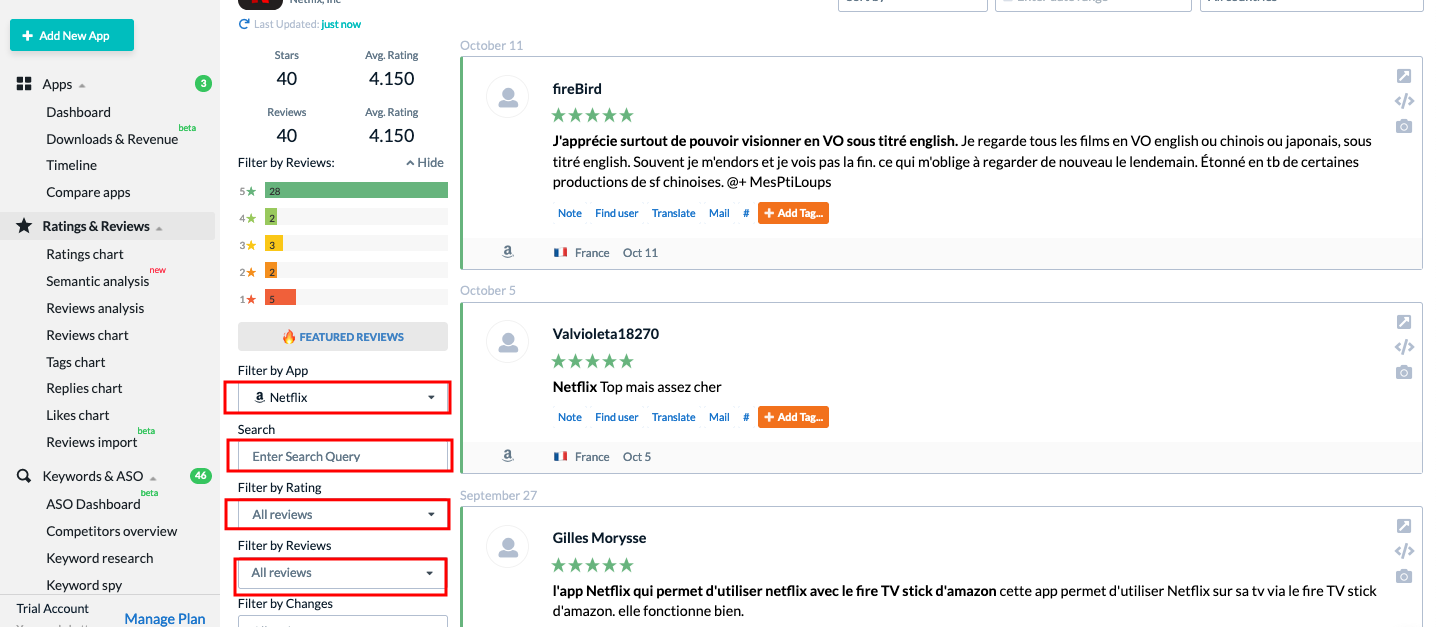 You can attach tags to reviews and find the ones you need with our tag filter: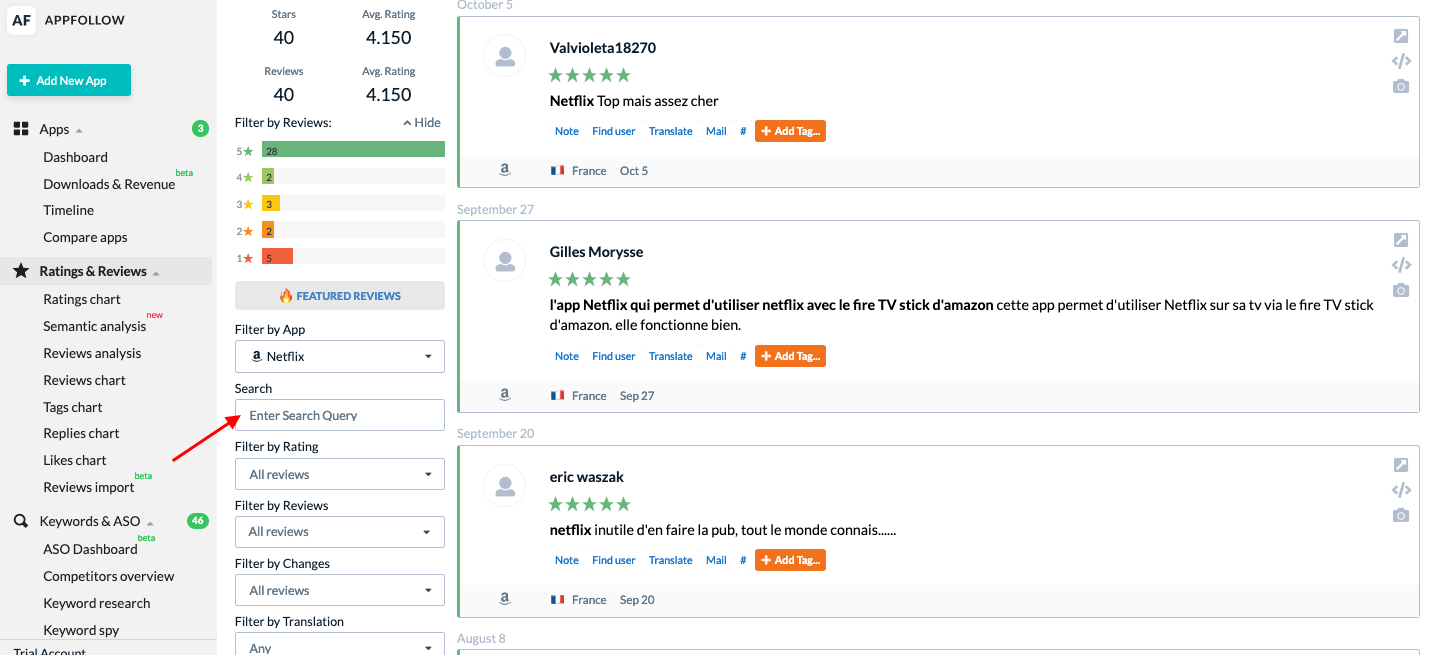 Semantic tags are available for those using Semantic Analysis - our brand new feature based on AI. Please let us know in case you'd like to join beta testing.
If you'd like to have reviews translated, click Translation to select the language: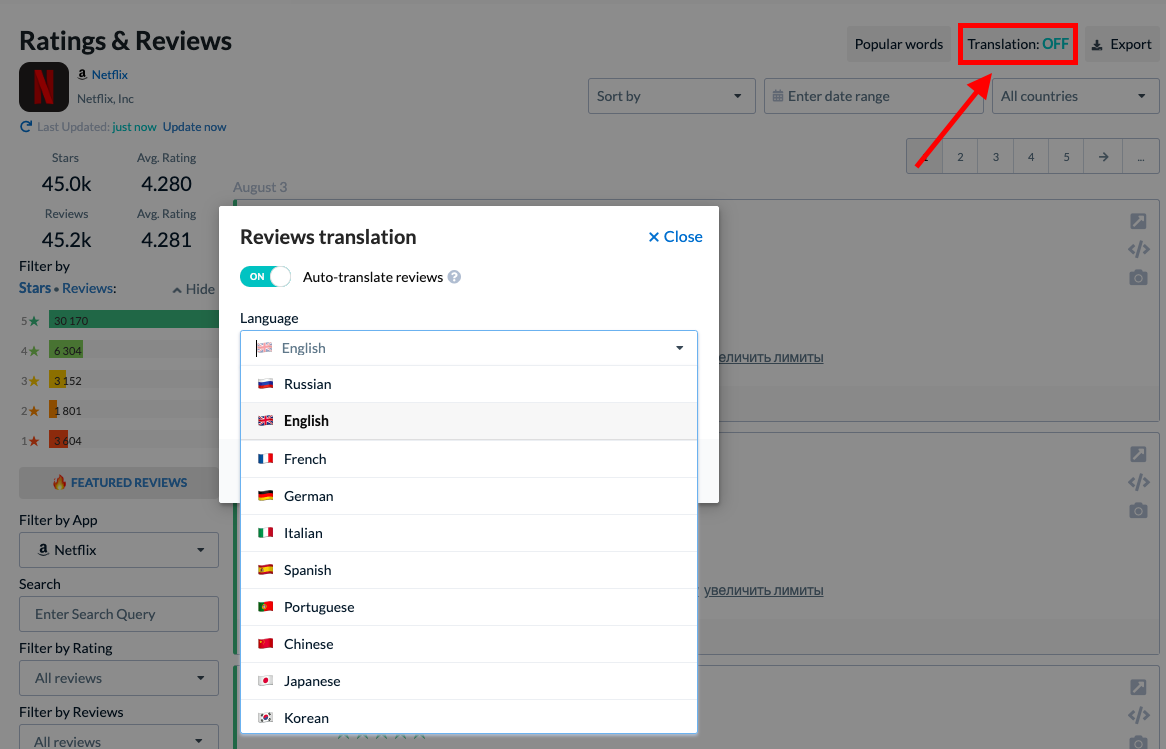 * This is a Premium feature. Reach out to our support team for more details.
Export reviews into Excel/CSV file for reporting purposes or use API: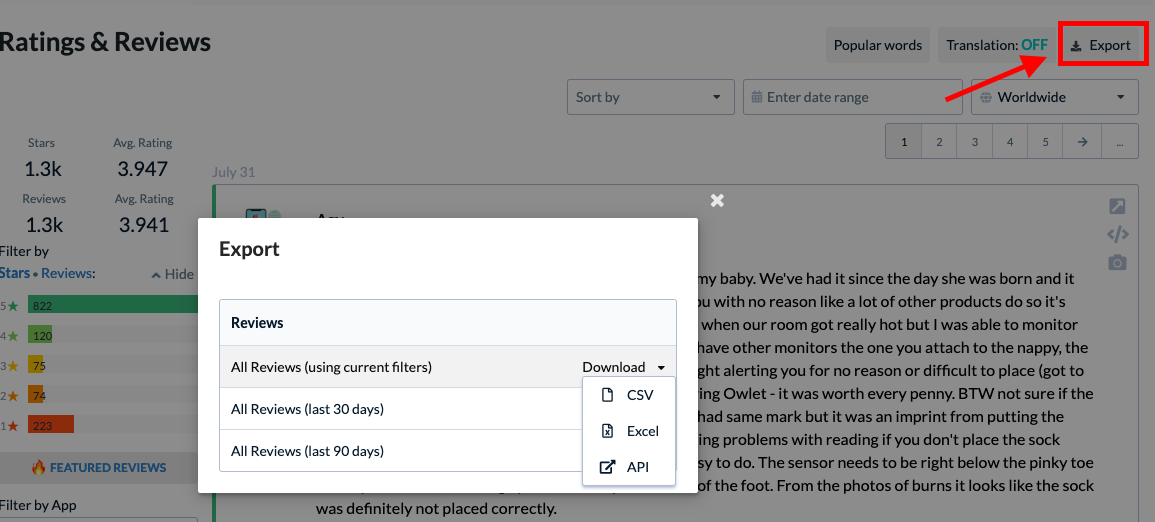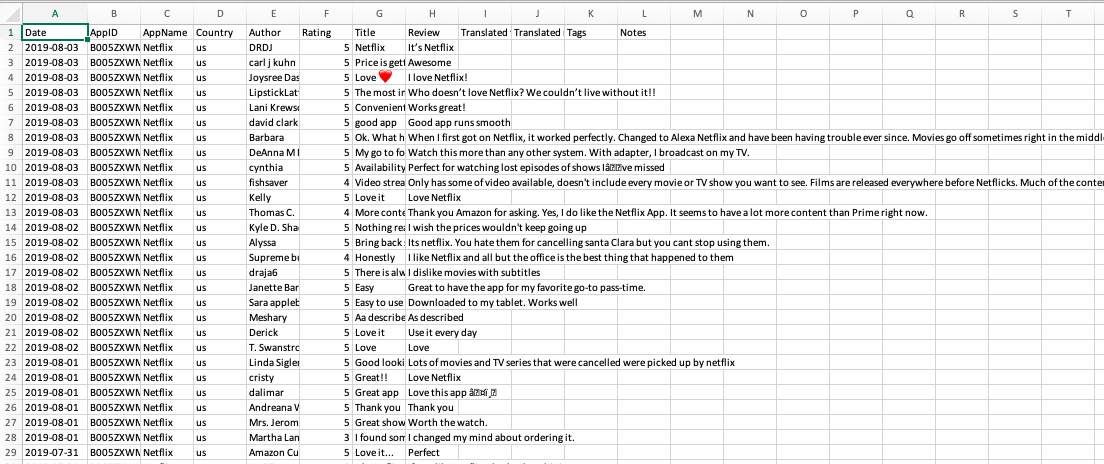 How can I check ratings change over time?
Monitor rating changes in Ratings Chart: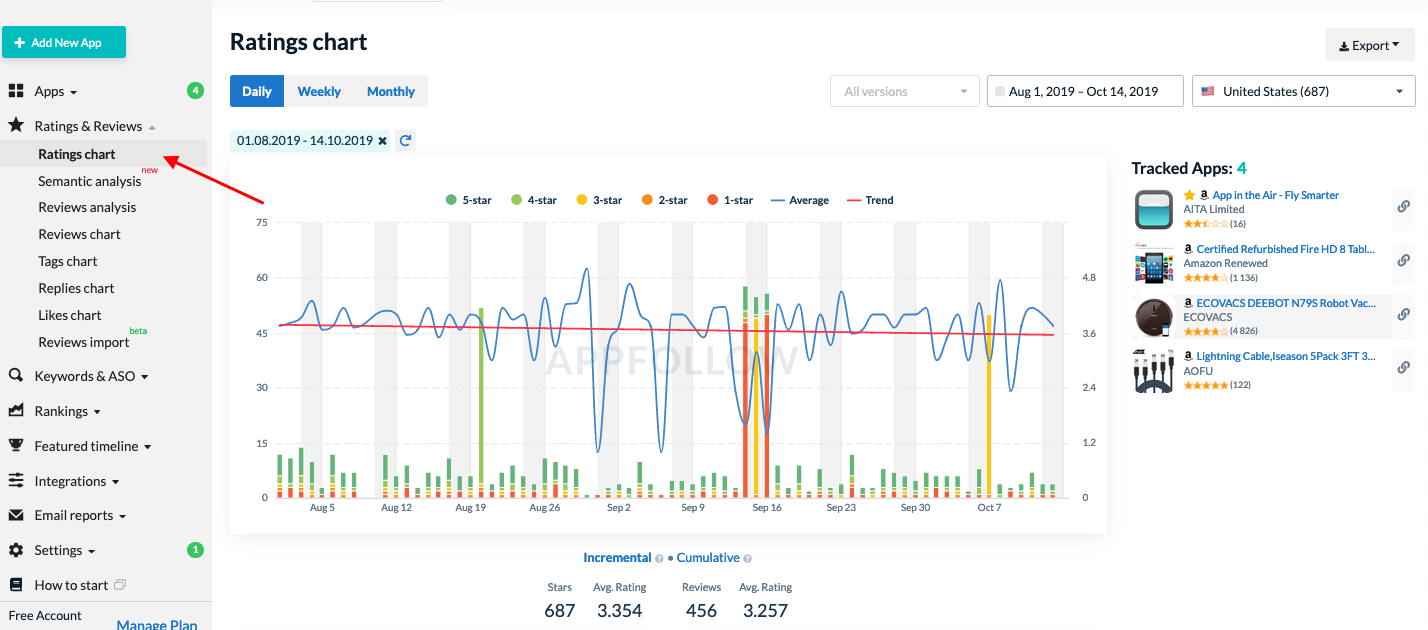 To receive instant notifications with new reviews you have on Amazon, set up an integration with email, Slack, Zendesk or more than 30 other helpdesk services!
Still have questions? Reach out to help@appfollow.io