Word Counter
Count how many keywords you use, how many of them will see a visitor in the Google Play short description and how many times you used particular words. It helps you to check how many of your main keywords will be repeated and indexed by Google Play search engines. To do so use AppFollow Word Counter tool.
Access it under the Keywords & ASO: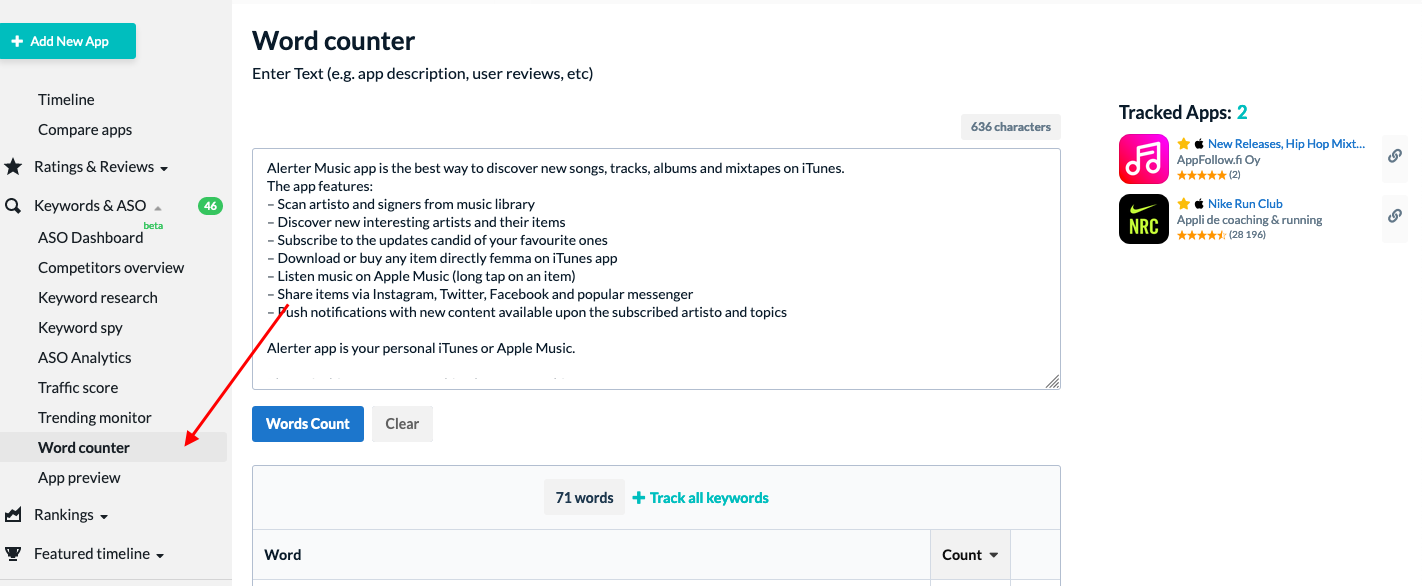 Choose an app or type a new description in the box
Check how many characters are used in the app description/ name, etc. First 167 characters are visible for users without clicking "Read more", most of visitors will read only them.
Count how many times you use a certain keyword in the text. We don't recommend to use one keyword more than 6 times.
Click a keyword to see what other apps use it:
Add words from Counter section to Keywords dashboard by clicking the green plus button.
What's next?
Need help? Just hit the beacon — we're here for you.