Traffic Score
Traffic Score from AppFollow duplicates Search Ads and works as keyword volume estimator. It helps you evaluate and range keywords' performance before using them.
It is available for all countries where Search Ads works: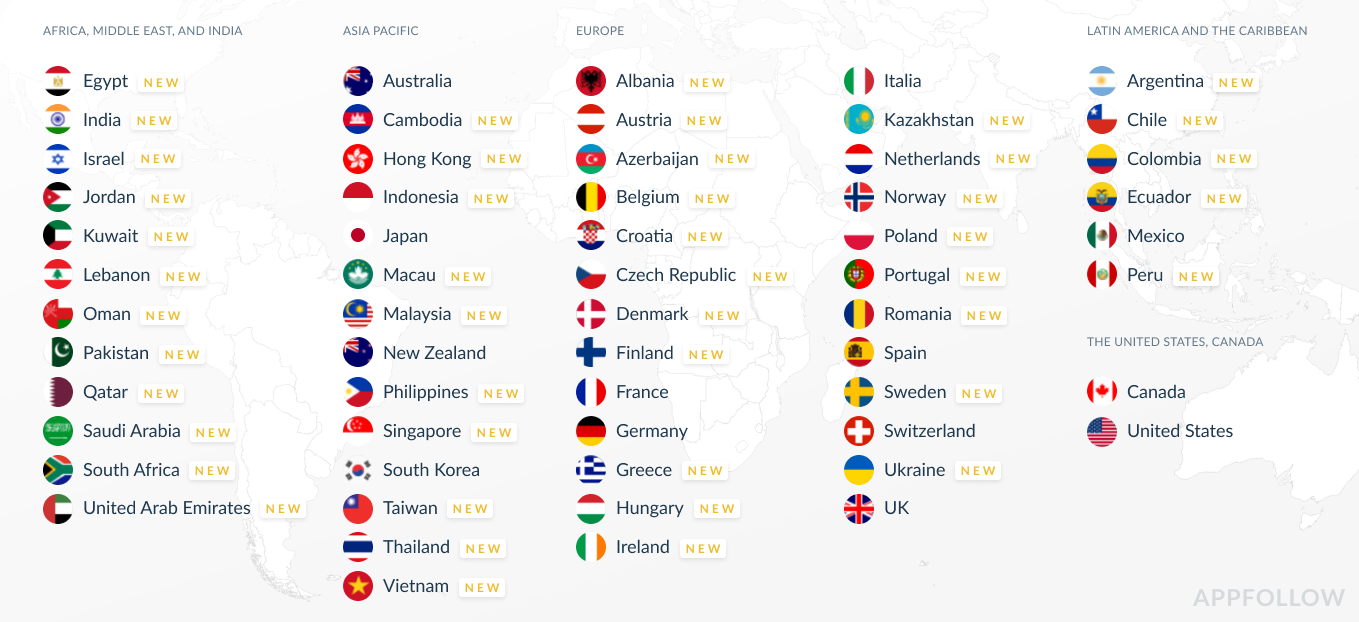 Access it under the Keywords & ASO:

The tool duplicates the Search Ads estimations of relevant keywords, every phrase is estimated on a scale from 5 to 100.
Look up for an app
Choose a country
Type a keyword or an app name (or paste the link from iTunes)
Get the whole range of relevant keywords with their quality score.You can add any of those keywords for tracking by clicking a green plus sign:
100 is the absolute maximum that a keyword may have, the lowest score is 5 and it means that nobody looks for the keyword.
Look up for a keyword
Type a keyword or a phrase instead of an app name, and Traffic Score will show you 10 the most popular apps that use this keyword in app title:
What' next?
Need help? Just hit the beacon — we're here for you.