Featured Apps
App Featuring
There is special feature available for Premium users on AppFollow - App Featuring.
Featuring reports in Slack
After the Collect Featuring is on, you can get notifications to your Slack channel about apps being featured by App Store or Google Play on both homepages and in every category where app is included.
Currently we are showing apps featured in Today, Apps and Games in App Store. For Android apps, we display featuring from Google Play Store web version only.
Find a few examples below:
Jet Radar is featured in Travel category in App Store, USA (iPhone and iPad).

2. Aviasales is featured in Travel category in App Store, Russia (iPhone and iPad).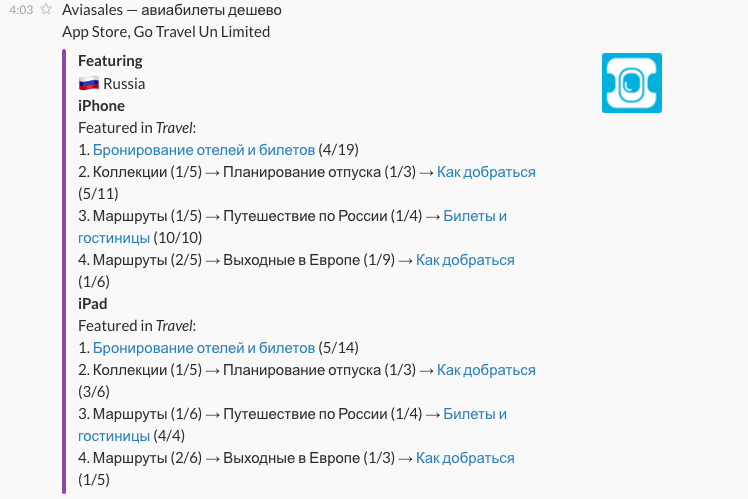 3. Robinhood is featured in Finance category in App Store, USA (iPhone)

4. And here is how Summary Features Breakdown will look: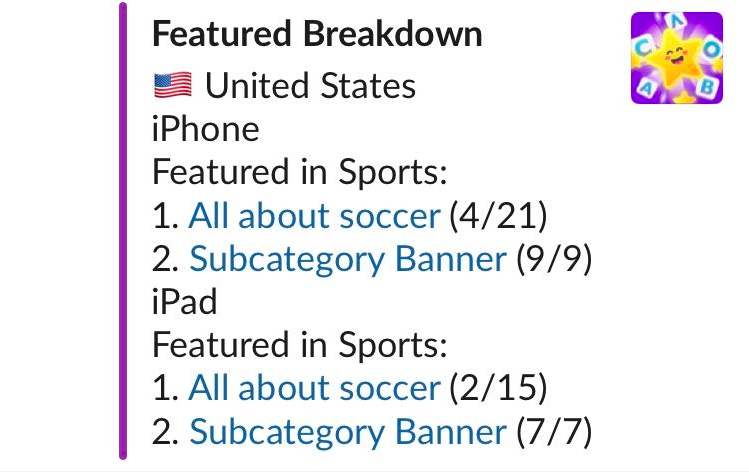 5. You can also choose another type of Summary report (it will replace the previous report):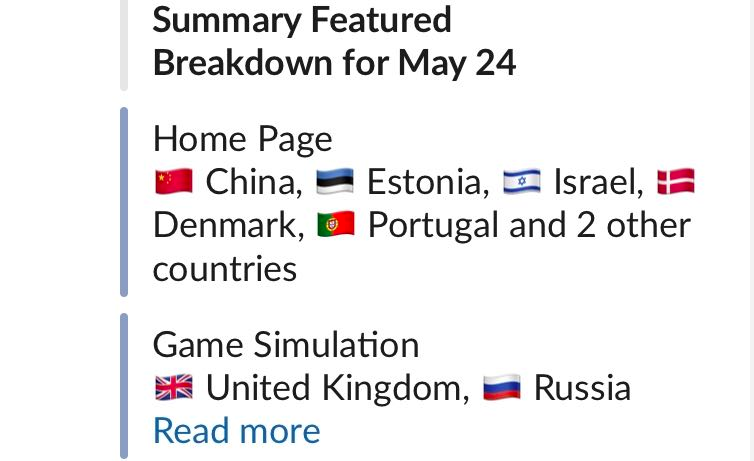 Featured timeline in AppFollow
The featuring data is also displayed on the Featured timeline in your AppFollow account and can be accessed through the app page.
Please note that the iOS Today tab featuring is highly personalized.Stories and Collections cards on the iPhone and iPad are being picked out for the owner of the device and a group of similar users. App of the Day and Game of the Day cards are identical for every App Store visitor.
In the Featured Timeline, AppFollow shows the non-personalized featured data, which Apple uses for users with disabled personalization, according to the privacy policy.
Feel free to arrange the data using date/country/application filter within the tab: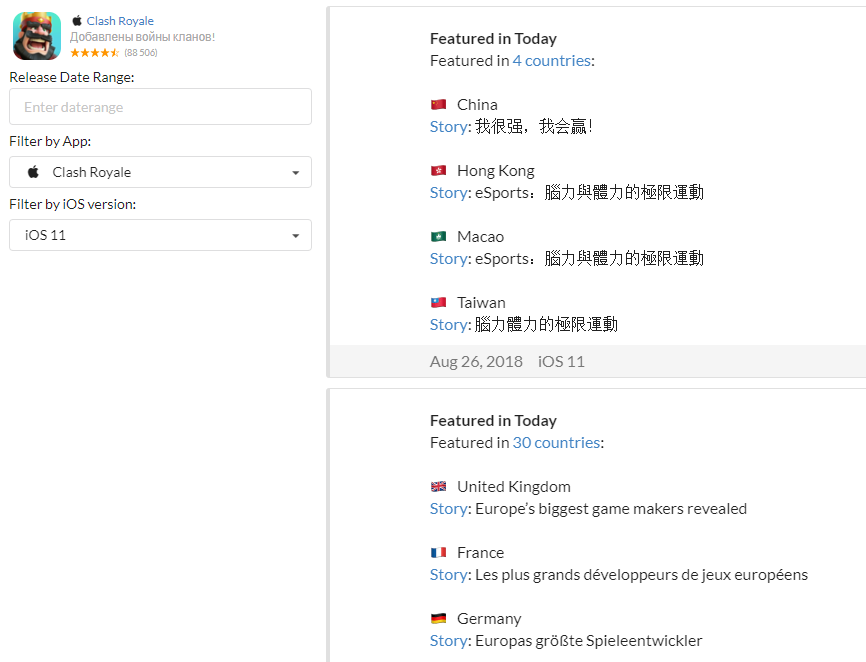 Soon the information will be also shown in your email reports with App Updates.
Settings
App Featuring works for all the apps from your collections. At default, we show data for several countries. Please, let us know if you want more countries to be added.
You are welcome to try the feature - just drop us a line in the live chat below.