Ratings Chart (Stars)
Overview
With AppFollow, you can track rating (stars) for iOS, Android, and Windows apps. The Ratings Chart is the best page to see the dynamics of your app's or competitor apps' ratings day by day.
---
Incremental and Cumulative Charts
The main graph shows the rating dynamics by day. It has a split by stars and a trend line. It also shows the average rating over a period of time and the dates when updates were released or an app got featured (shown as small red triangles on X-axis).
There are 2 graphs in this section:
Incremental – shows the rating for every day so that you could compare the difference between days.
Cumulative – shows how the total rating changes daily.
Both graphs include information on deleted reviews as well. If you'd like to track only existing reviews, you can use the Reviews page to filter deleted or existing reviews. Switch between the two graphs by clicking on "Incremental" or "Cumulative" under the chart: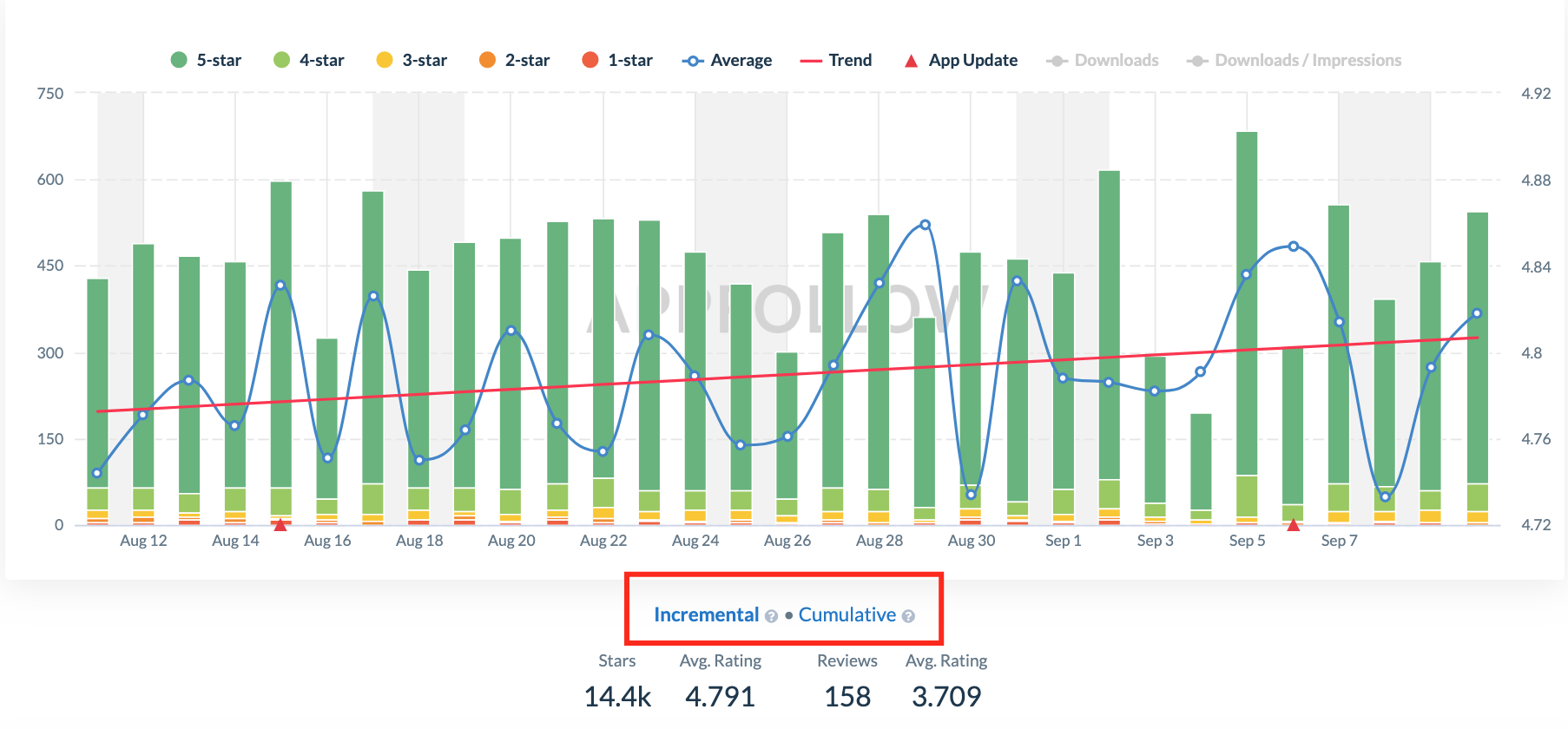 To gain access to the Incremental rating for Google Play apps, please set up a Google Play ASO Report Integration for the selected Google Play app. Accurate data will be available on the next day after the integration is connected. The Cumulative Rating data is obtained from the Google Play Store web version.
Rating data is collected on a daily basis. If you add your app today, you'll see the Cumulative rating tomorrow, and the Incremental rating will be shown the day after tomorrow. Note that the Incremental rating shows the difference between days, so it takes another day to show up.
---
How Organic Traffic Affects the App Rating
Add an ASO Report integration, and you will be able to analyze key metrics such as Impressions, Page views, App Units, and Conversion rates for the App Store Search (iOS) & Google Play Organic (Android). Data may be collected for the last 3 days after the ASO report is set up: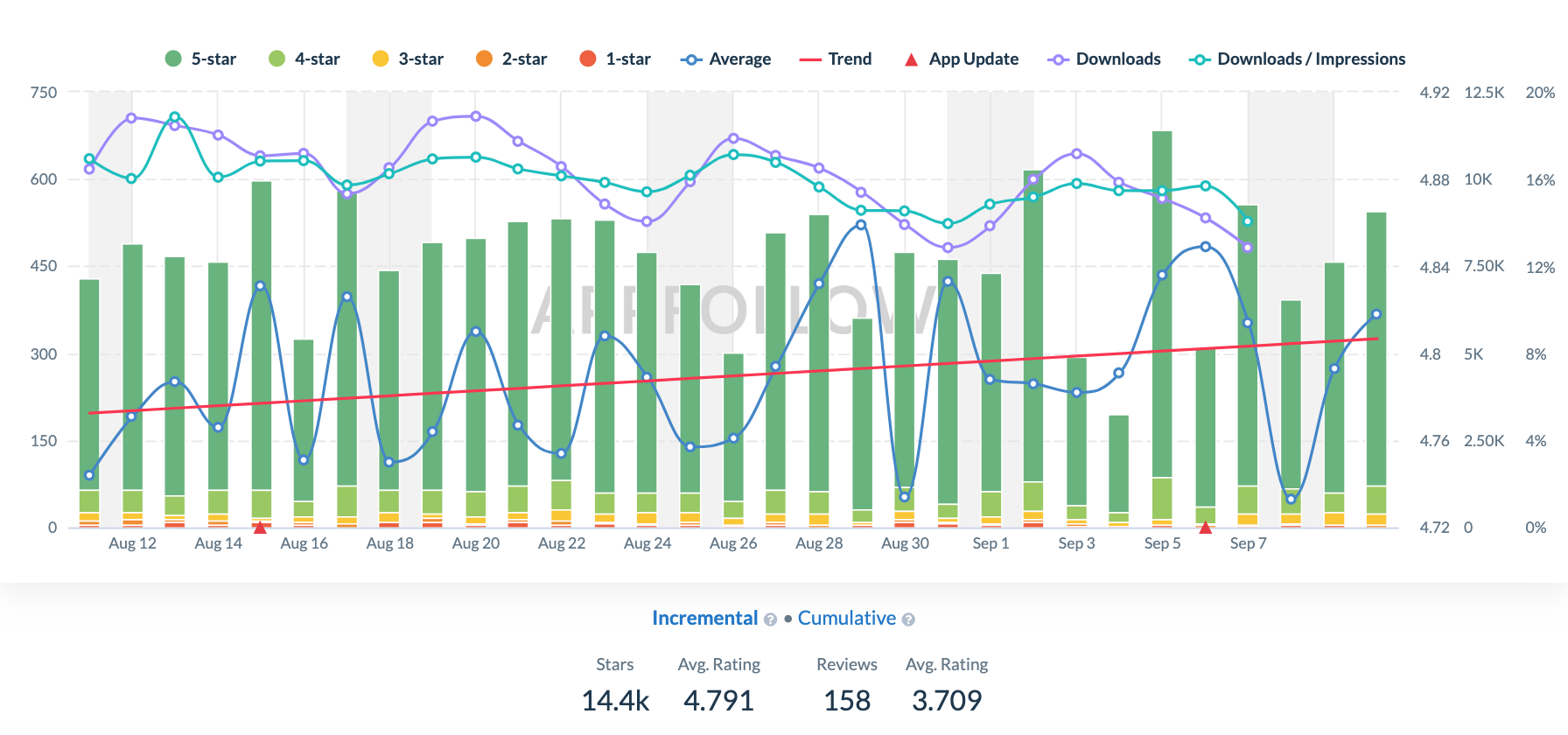 ---
Other Charts
On the Ratings Chart, you can filter info by country and version. Note that Google Play ratings cannot be split by country yet, so the data is based on worldwide numbers.
Below the Rating Chart graph, you can find the Overall Start distribution. It breaks down ratings by stars so that you could evaluate the percentage of 5, 4, 3, 2, and 1-star ratings.
Overall Country Breakdown is only available for iOS apps. It splits the rating by country so that you can find countries with the highest and the lowest rating.
Overall Version Breakdown provides a way to evaluate rating change for different app versions.
Need more? Open the Support Beacon in the bottom right corner – we're here to help!