App Ranking
Rankings
Information about app rank changes in category is displayed on chart. To see it go to an app page and click Rankings on the upper menu: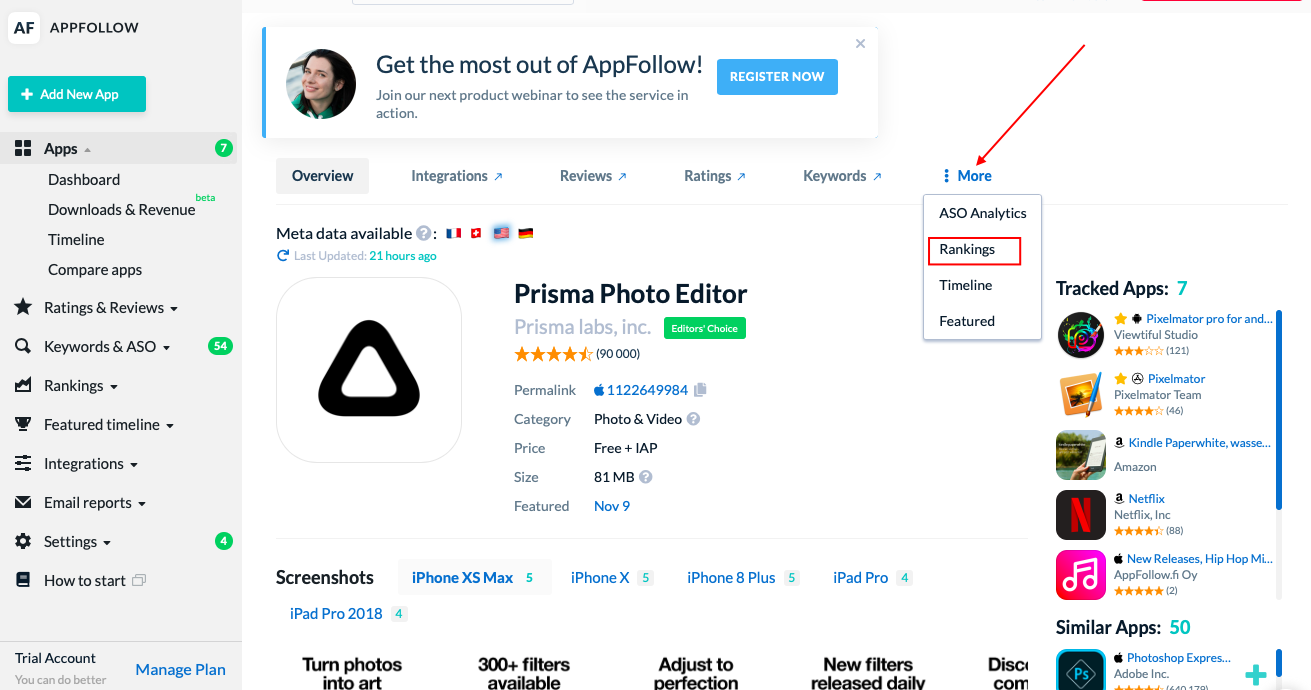 You'll be redirected to a new page with several sections: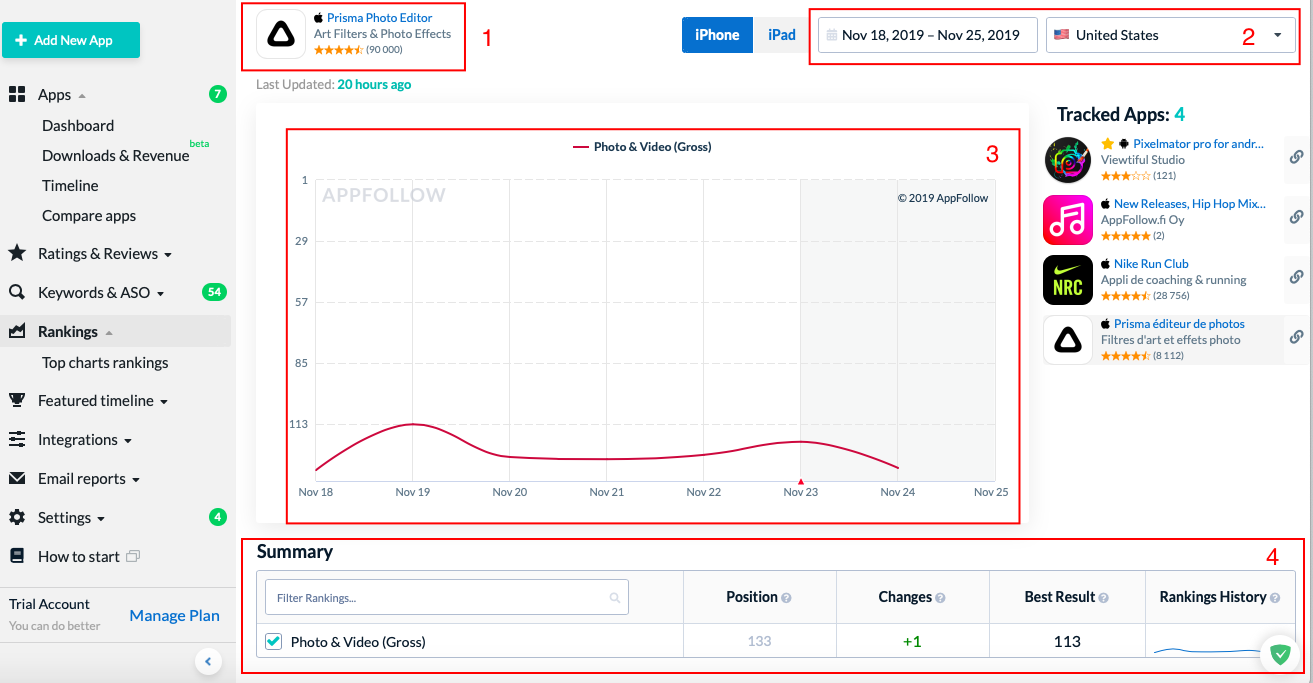 1. See app name and date when the chart was updated last time. If you are checking iOS app, you can also find the switch button iPhone/iPad.
2. Select time period and country.
3. Track app position among all free apps and in particular category ( for Prisma). In the chart above you can notice that Prisma floating somwhere between #113 (best result) and #133 (curren place).
4. Check exact position numbers in the table under the chart.
5. Export data in Excel or CSV to have a closer look.
Email Report
Depending on your settings AppFollow sends you Ranks Report daily or weekly. It helps you keep track of all changes and adjust accordingly.
Slack Notifications
If you use Slack, it might be convenient to receive instant notifications about app rankings. Set up Slack integration to stay tuned.
API settings
It's possible to build customised reports and dashboards for Rankings. Create a signature to request it.
Limitations
Currently Rankings is available only for TOP 200 apps both in App Store and Google Play. Windows Store apps are not supported yet. The information about reviews is stored by default for 90 days. If you'd like to keep it longer, please contact our support team.