Email Reports: Favorite Apps Dashboard
This email report shows the information about apps you've previously tagged as Favorite and added to the dashboard. It includes:
Chart positions (Rankings);
Search positions by keyword (Keywords);
Ranking changes (Stars);
Total new reviews and their average rating (Reviews);
Downloads and revenues from Sales report;
New app version releases and featuring status.
If you'd like to receive email reports with all the info from Dashboard, choose Email Reports on the left menu: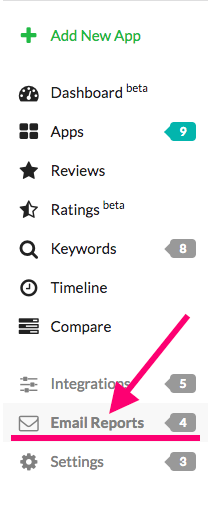 Select Dashboard, add email, choose how frequently you'd like to receive email report and click Add: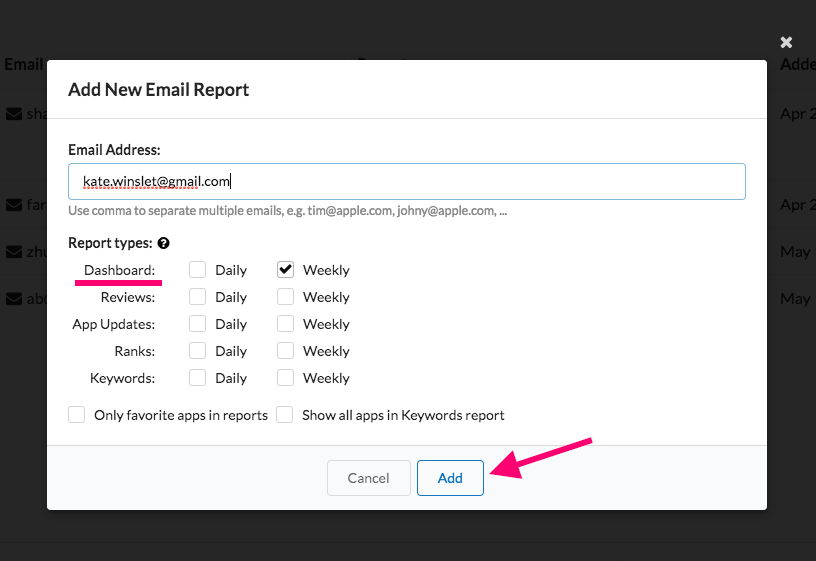 All done!
You will receive the report about favorite apps on a daily or/and weekly basis: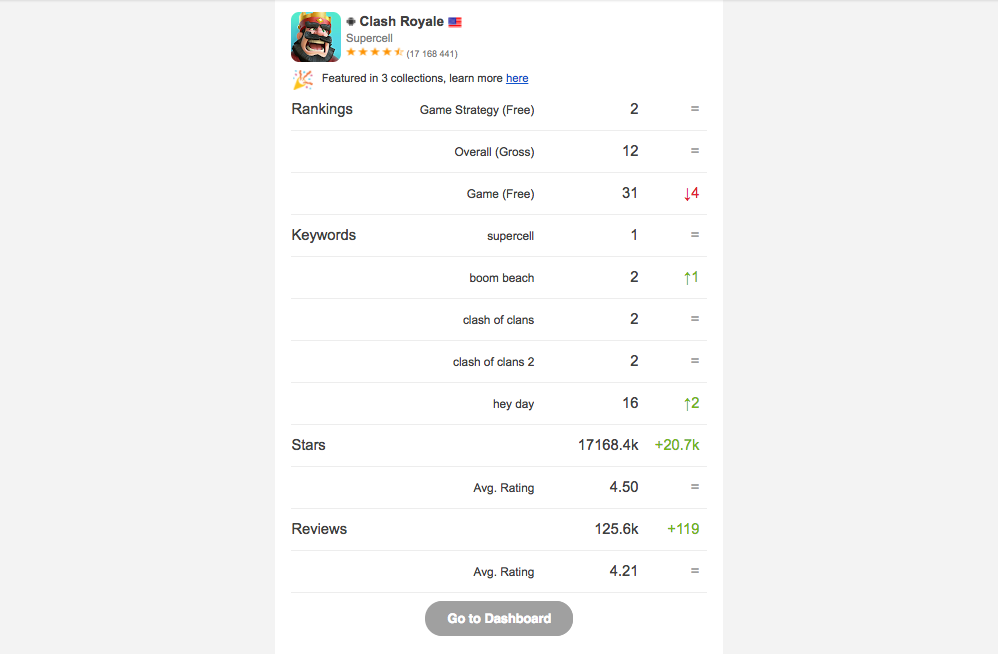 If you'd like to check the data on AppFollow, click Go to Dashboard.

New reviews are following under main app info: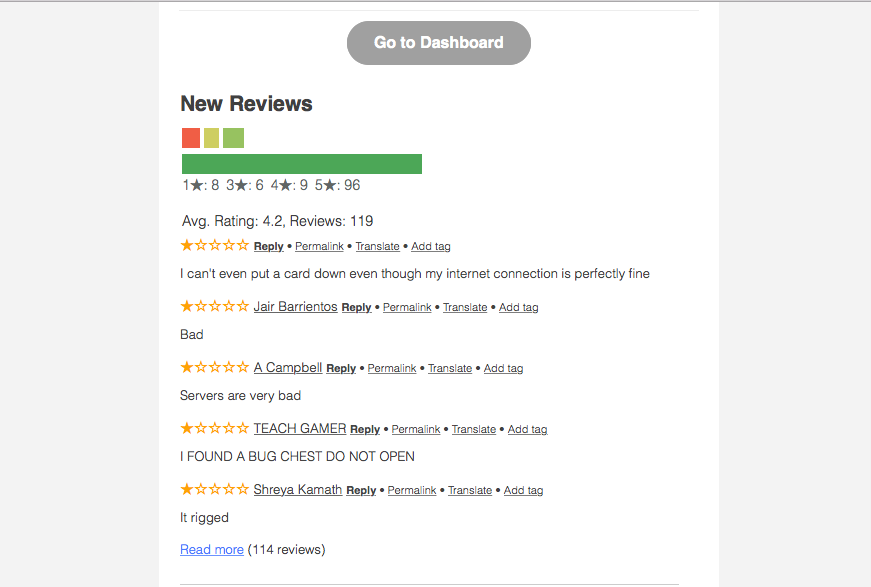 Read More will lead you to the full report.