Email Reports: Settings
Depending on your settings, you receive email reports from AppFollow daily or weekly. The reports consist of data about apps, countries and languages that you've previously added to app collections. The settings can be found on the dashboard under Email Reports: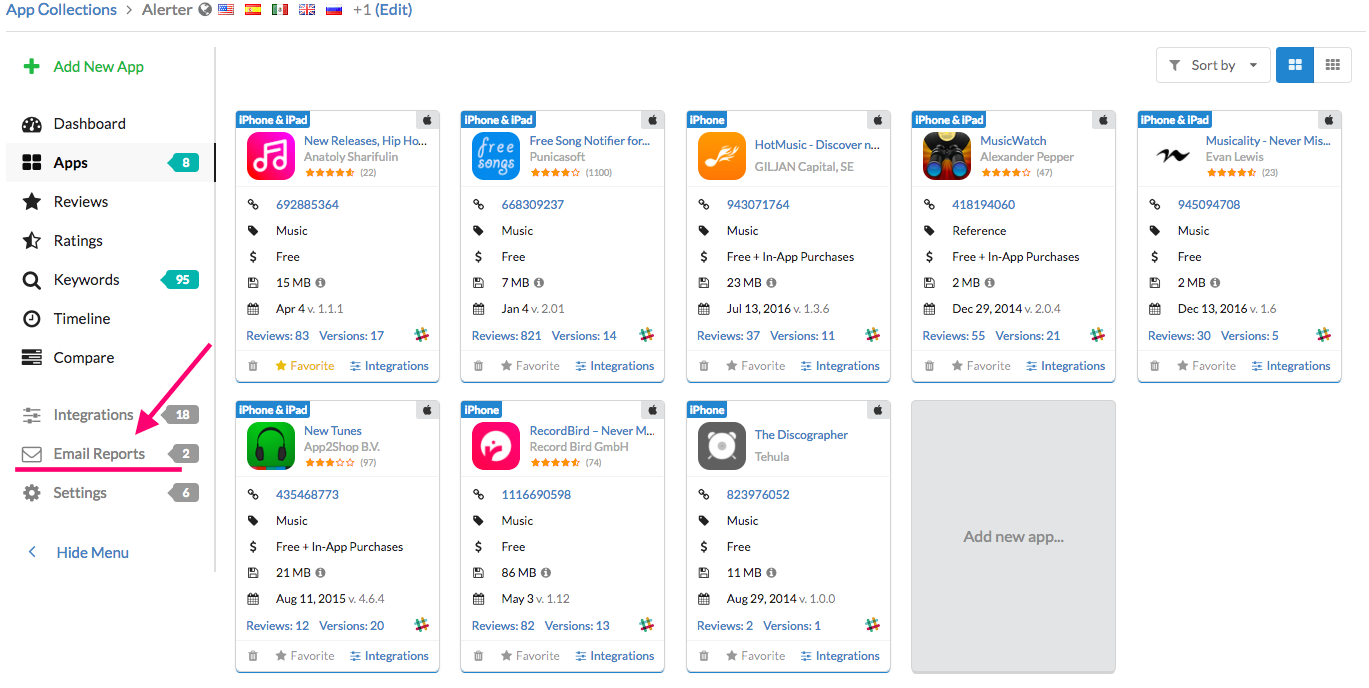 Click on Add New Email Report to add the address:

Select what kind and how often you want to receive the reports: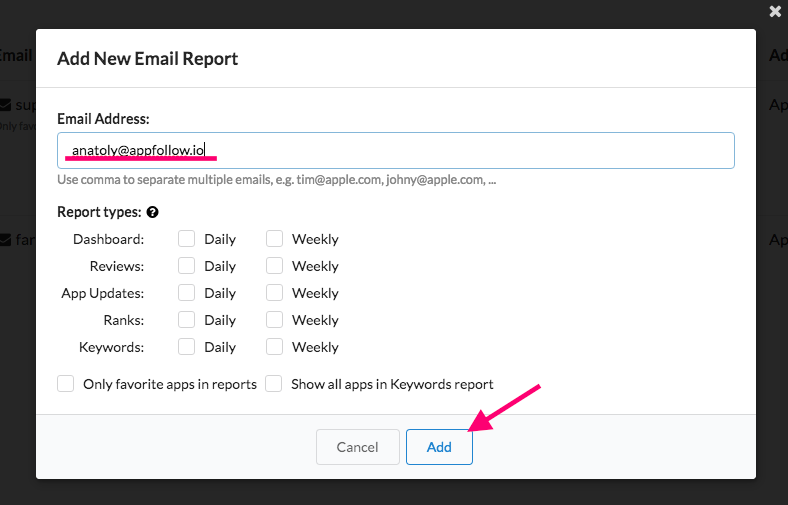 Different reports can be set up separately for each user. For example:

Each type of email reports delivers different set of data:
Dashboard — general changes on app page (coming soon),
Reviews — new reviews for apps from a particular collection,
What's new — new app updates and versions,
Ranks — changes of app position within search category,
Keywords — changes of app position based on added keywords.
Click on the report title to know more about it.