Add Countries for Monitoring
App monitoring in different countries helps to promote mobile app among wider audience and attract more customers.
While adding apps for tracking, you can only choose a country (for App Store and Windows Store) or a language (for Google Play). 
Edit or add more countries to an app: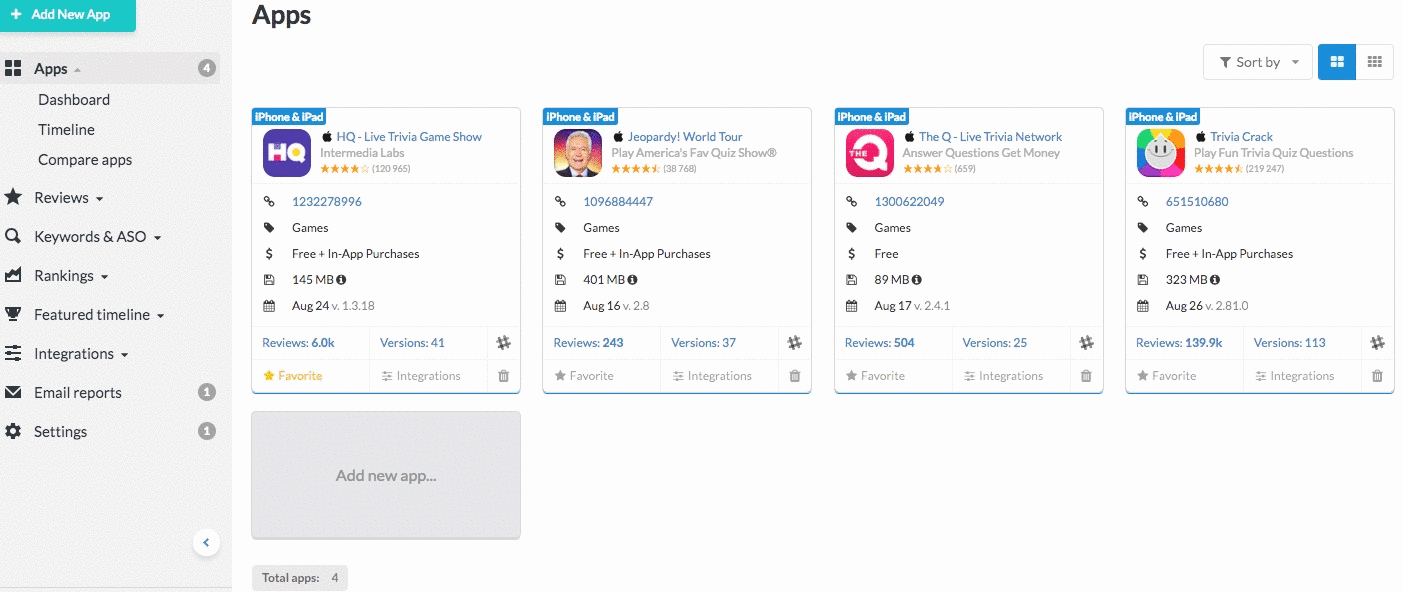 Click on the app and go to the app page;
Click "Add more countries" and choose countries from the dropdown menu;
Alternatively click "Worldwide" to track data in all countries available in app stores;
Click "Save changes".
Edit or add more countries to an app collection:
If you have several apps gathered into collection, set up countries for all apps in the collection.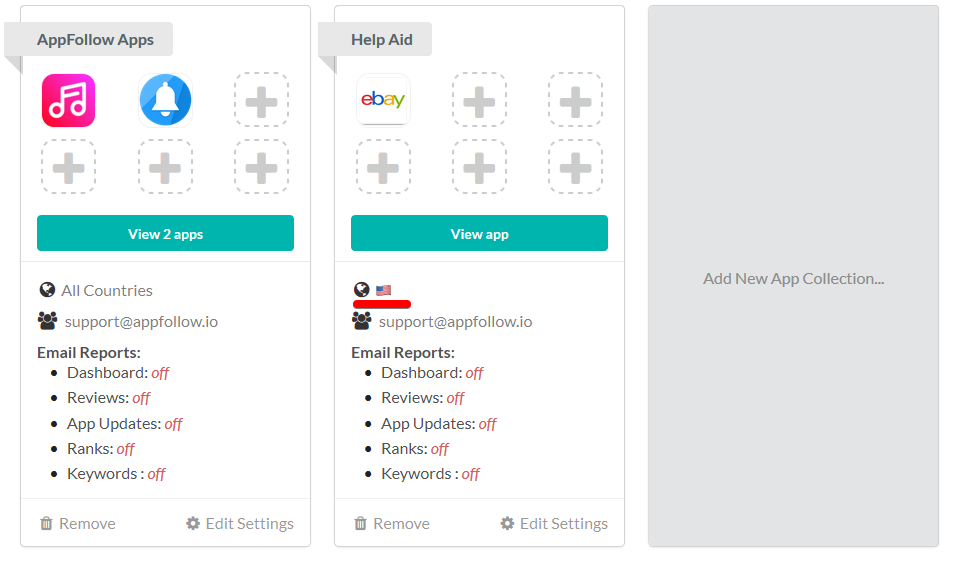 Here you see the country that you have chosen while adding an app. 
Edit countries and languages: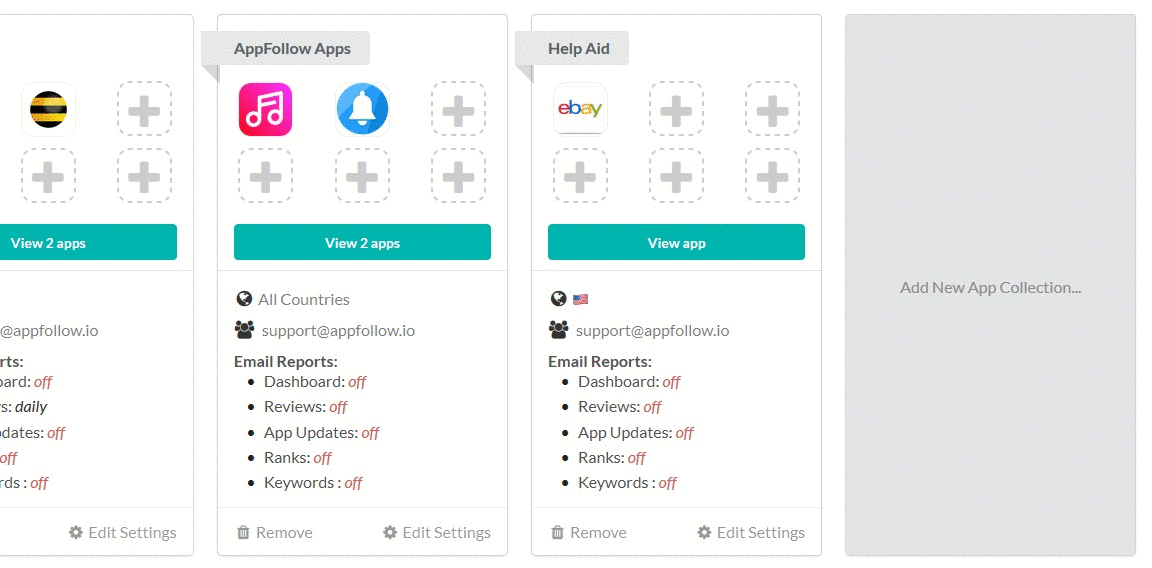 Choose the collection and click "Edit Settings";
Use dropdown menus to choose countries to monitor apps data, a default country (this country will be displayed when you add other apps to the collection) and default language (for Google Play);
Click "Save Changes".
How many countries can I add?
You can track 2 countries for free. If you want to track more countries, use our price calculator to pick up the right Premium options. Here you can choose to track 2, 15 or all countries.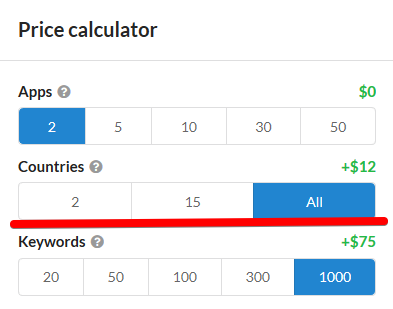 If you need other number of countries/languages, please contact our support team via help@appfollow.io or click the red intercom button to chat.
---
---