Downloads & Revenue
Downloads & Revenue
Downloads & Revenue - a tool for tracking key sales metrics for your applications, that allows you to monitor your app's performance. It shows all the insights to measure your key metrics and adapt your business strategy in a single dashboard. 
Downloads & Revenue tool is essential for product managers, marketers, and indie developers.
For free apps without in-app purchases installs, uninstalls and updates will be available.
How to access beta:
1. Add apps from App Store or Google Play and configure Sales integration for them (here are the instructions for App Store and Google Play integration settings);
2. Wait 10-15 minutes until data is collected.
3. Visit Downloads & Revenue Section in Apps category and try it out.
In beta are already available:
1. Such metrics as downloads, revenue, updates, number of payments, refunds and more. The explanation of the metrics is available here. 
To manage the view in the Summary table, it is possible to select columns with metrics you need to check. 
2. Four types of graphs (smooth / sharp, relative, pie);
3. Filters by country, period;

4. Data collecting 
Downloads and Revenue data is updated once a day in the Stores. Right after that the information is updated in AppFollow accordingly. We collect data from Google Play console Statistic page.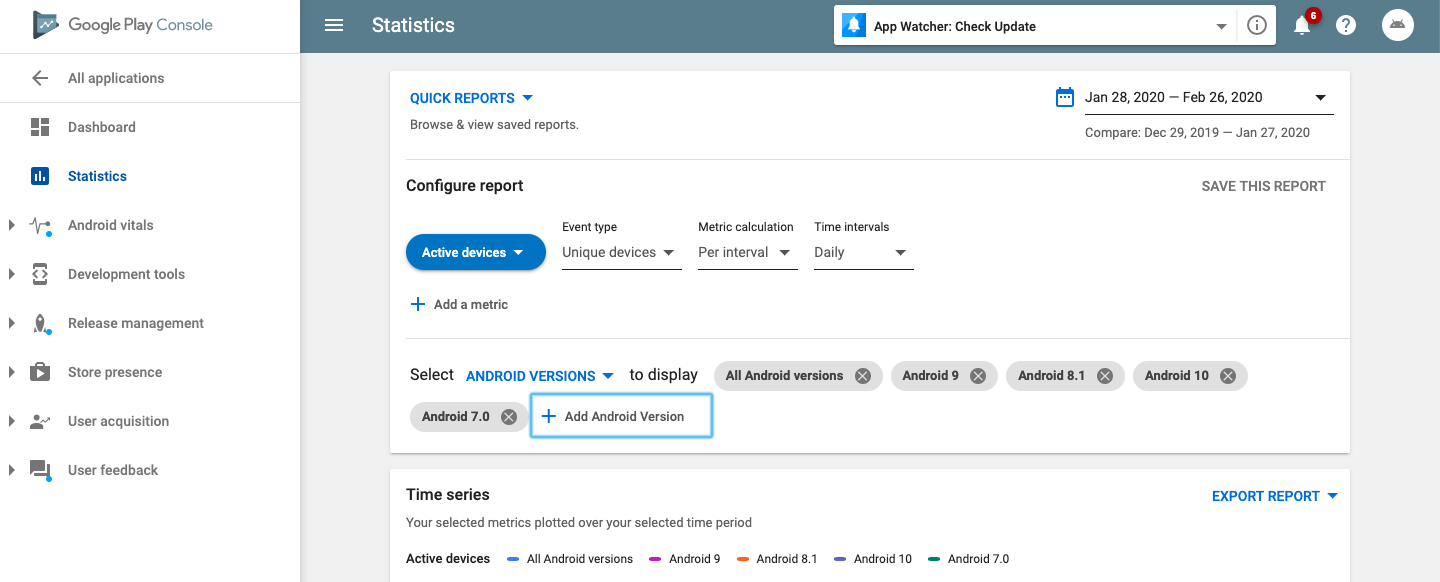 Key benefits:
Unified data from App Store Connect and Google Play Console with smooth navigation between countries and time periods.
The ability to correlate fluctuations in downloads and revenue with your ASO and product changes.
Your ASO team performance is easier to measure.
Important data updates sent to your Slack or email.
Flexible reports delivered through AppFollow API (coming soon).
Free access to all basic metrics.
Shared workspace and data for your team members — invite them to join AppFollow!
---
---