AppMetrica: app data from App Store and Google Play in your Slack
AppMetrica Integration with AppFollow delivers your app or mobile game analytics. Use it to promote your mobile app, improve app's campaigns, and get more app downloads.
AppMetrica Setup
Click "Integrations" on the left menu;
Click "Add New Integration" > "AppMetrica". Here you need API key;
To find it, sign in to Yandex OAuth https://oauth.yandex.com/;
Scroll down the List of registered clients and click "Create new client";
Fill in the App Name field;
In Platforms part click "Web Services". You will see the Callback URL #1 empty field. Click Set URL for development to add the link to the callback URL field. Once the link is added, you can go further;
In the Permissions part choose the tools which permissions your app requires: click the tool and tick the boxes;
Click "Create app" button;
In a new page you will see your personal credentials. Copy your ID;
To get the API key, go to https://oauth.yandex.com/authorize?response_type=token&client_id=YOUR_ID (paste your ID from the previous step instead of YOUR_ID in this URL);
You will be asked for the permission. Click "Allow";
On the next page you will find the key for AppFollow. Copy it and paste to your AppMetrica integration pop-up in AppFollow;
Click "Add Integration". It is done!
After that you can add AppMetrica reports to your Slack channel and get notifications there.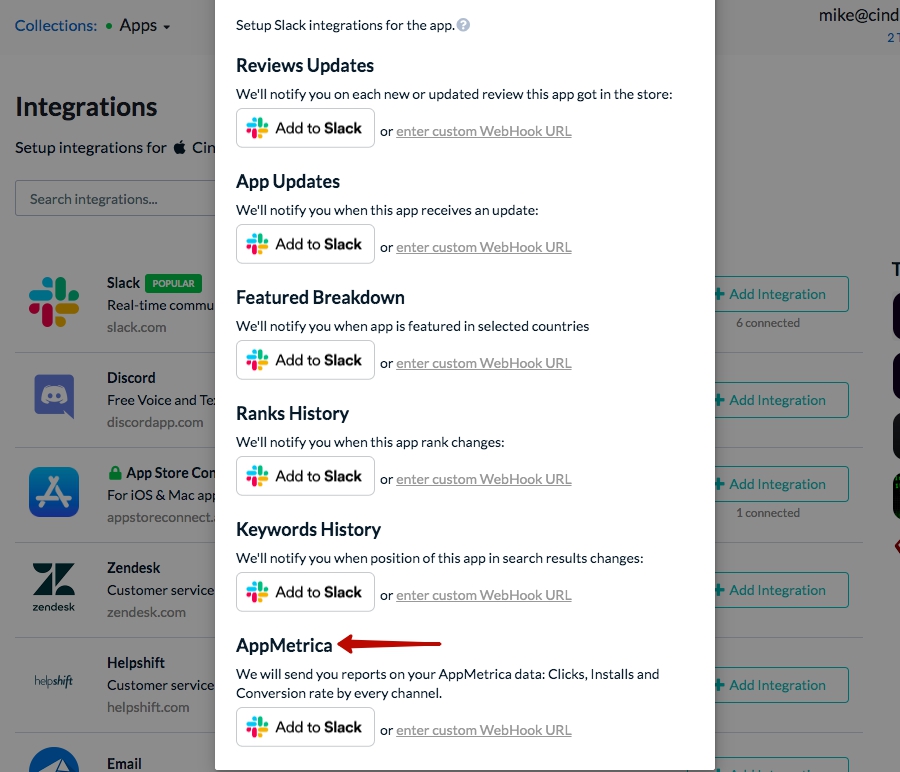 This is how the report will look like:
Need help? Just hit the red Intercom button — we're here for you.
---
---